BEEN WORKING AN THIS RIG FOR AWHILE NOW, I ORIGINALLY PUT A TOYOTA SOLID AXLE AND A 22RE WITH W56 TRANS AND TCASE. WAS AWESOME, AND I HAD LOADS OF FUN WITH IT..... BUT IT WAS LACKING IN SOME AREAS. PAY LOAD WAS NILL, THE STOCK TROOPER FRAME DIDNT ALLOW FOR MUCH UP TRAVLE IN THE FRONT SUSPENSION WITH OUT LIFTING IT A BUNCH MORE, AND FUEL ECONOMY AND RANGE WASNT ALL THAT GREAT.
SO I STARTED TO CHOP
THEN I GOT SOME AXLES
[img]
[IMG]http://i186.photobucket.com/albums/x55/bike_slut/IMG_1713_zps4589b8e8.jpg[/img]
[/img]
DID A CUT AND TURN ON THE FRONT AXLE AND CENTERED THE REAR WITH MINI TRUCK OUTERS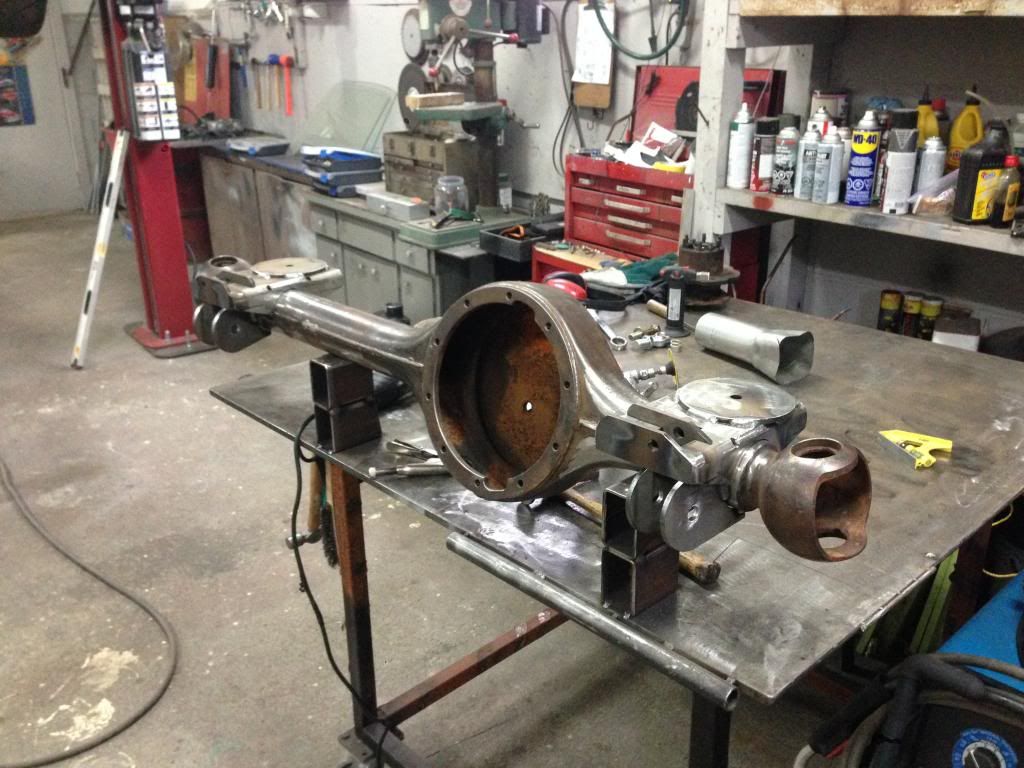 BUILT A FRAME AND HUNG SUSPENSION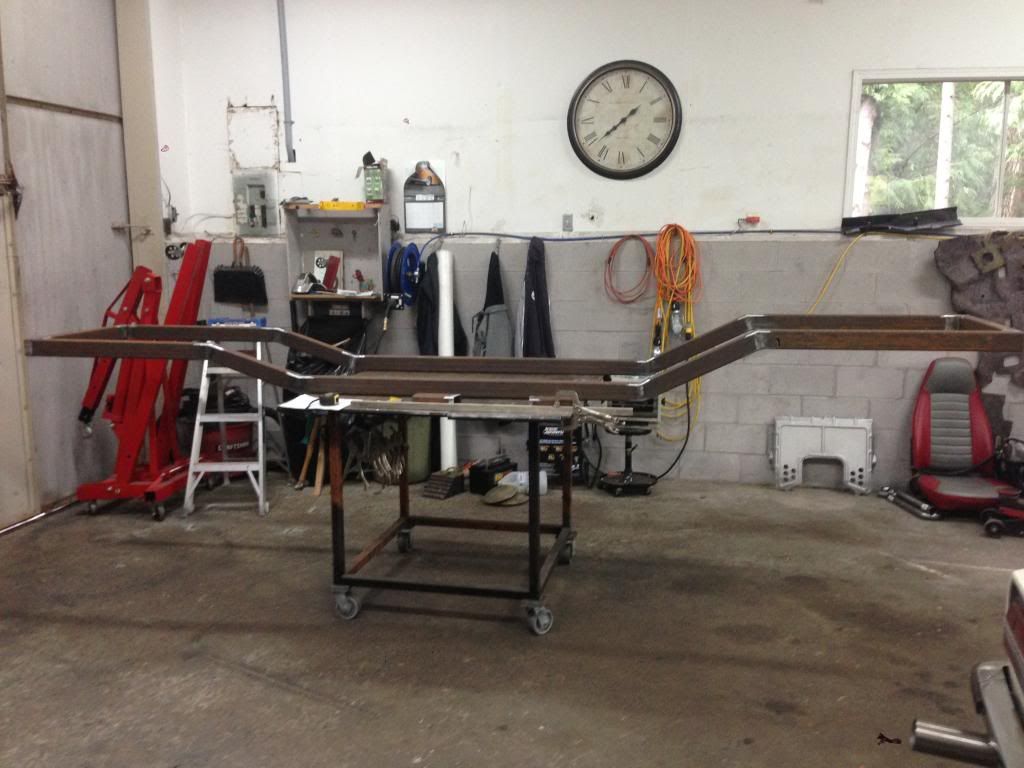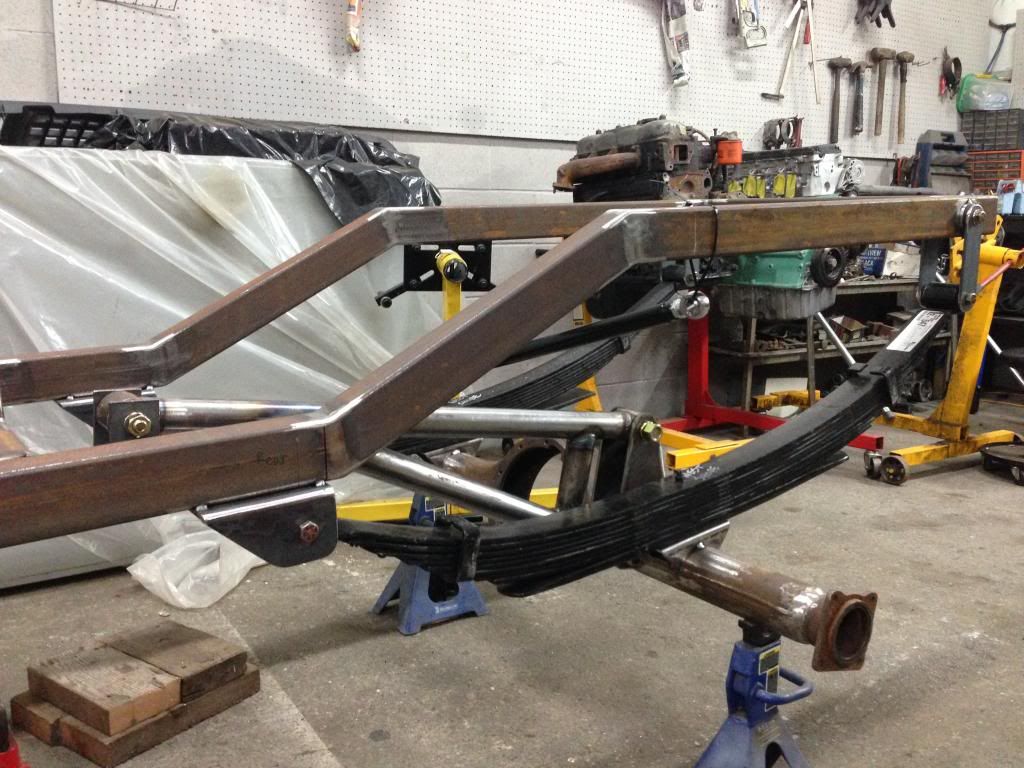 BUILT AN ADAPTER PLATE TO MOUNT A 5SPD TO THE DIESEL , AND NOW IM WORKING ON THE MOUNTS. HOPEFULLY I CAN GET THE BODY ON IN THE NEXT WEEK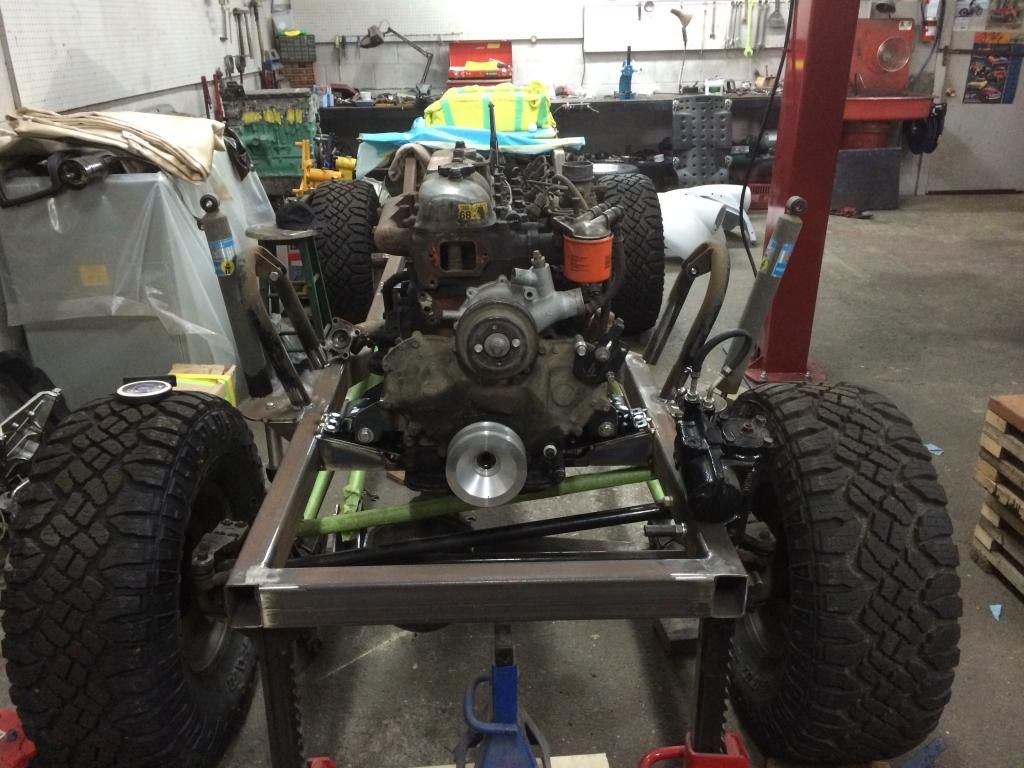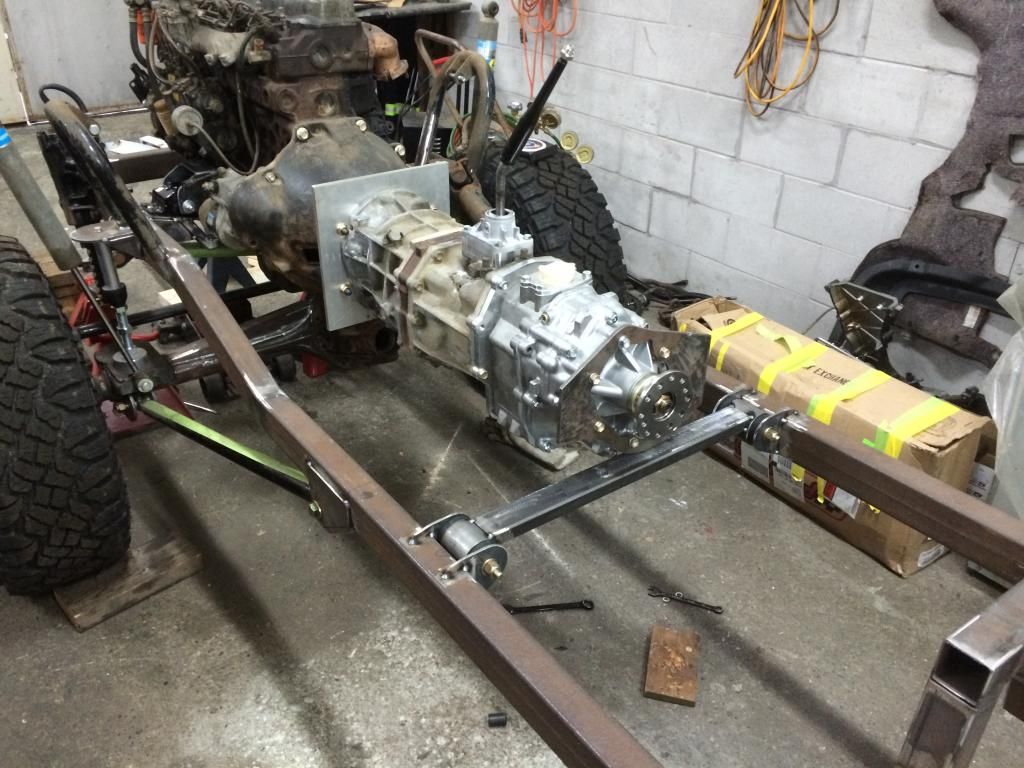 SPECS SO FAR ARE
TOYOTA 2.9L B DIESEL WITH R151F 5SPD GEAR DRIVEN T-CASE WITH 4.7 LOW GEAR (MOCK UP MOTOR IS A 3.4L 3B THAT WILL GET A FULL OVERHALL WITH TURBO)
TOYOTA FJ40 DIFFS REAR IS CENTERED WITH MINI TRUCK OUTERS WITH FRONT HUBS TO MAKE FULL FLOATER, WITH ISUZU REAR CALIPERS..GONNA GET SOME 4.88S WITH ARB WHEN $$ ALLOWS
GOOD YEAR 33X12.5R15
91 4RUNNER IFS STEERING BOX, GOT A GM STEERING COLUMN OUT OF A 79 TRANS AM FLOOR SHIFT CAR.
PLAN ON GETTING A AMERICAN AUTO WIRE WIRING HARNESS
GM HYDRO BOOST BRAKE BOOSTER.
NO THAT THE DRIVE LINE IS 90% COMPLETE I CAN SET THE BODY ON AND SEE WHAT IM GONNA HAVE TO CHOP OUT OF THE FLOOR