2nd Generation Isuzu Rodeo "Rear Clunk" Repair:
The clunk heard, on many 2nd generation Rodeo's, is due to wearing of the grease in the driveshaft slip yoke. To correct this, the driveshaft must be removed and regreased. This is the method I used to correct this; keep in mind, this may not be the best way to do this, it's what worked for me. The entire process took about an hour at a very leisurely pace.
Begin by removing the driveshaft. To do this, mark the location of the driveshaft to the transmission and also, the location of the driveshaft to the differential, to make sure everything goes back together correctly. Remove the four mounting bolts attaching the driveshaft to the transmission using a 14mm socket or combination wrench. To access all bolts, place the truck in neutral and slowly move it until all bolts are accessible.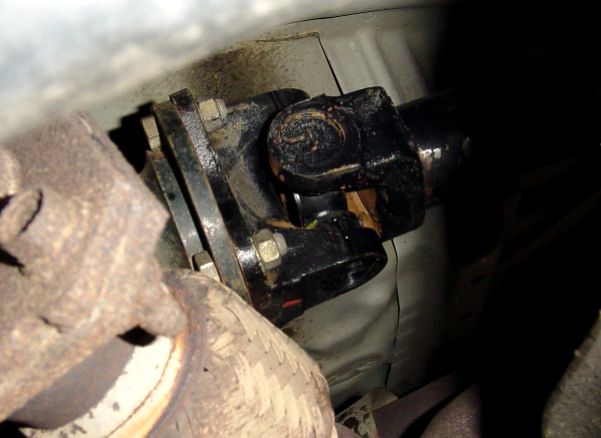 Remove the four bolts connecting the driveshaft to the differential.
With the bolts removed, drop the differential end of the driveshaft and pull the shaft out from under the vehicle. Place the driveshaft on a sturdy work surface.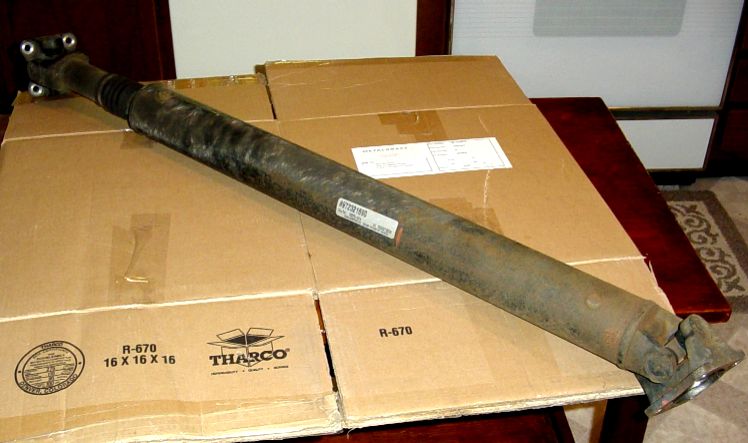 Clean the driveshaft and locate the boot. This boot must be removed to separate the driveshaft. Before separating the driveshaft, mark both sides with permanant paint so that you can get it reassembled in the same orientation.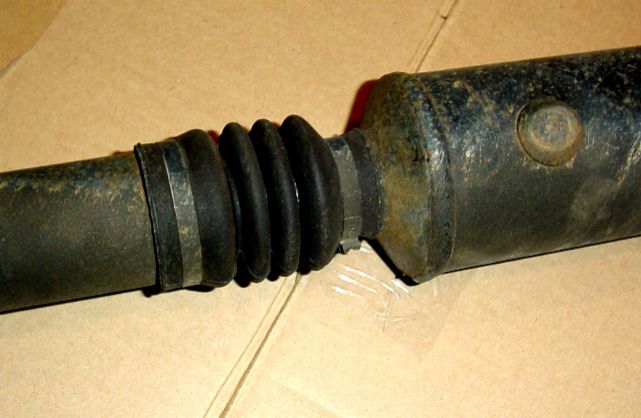 To remove the protective boot, cut the clamps using sheetmetal shears or side cutters.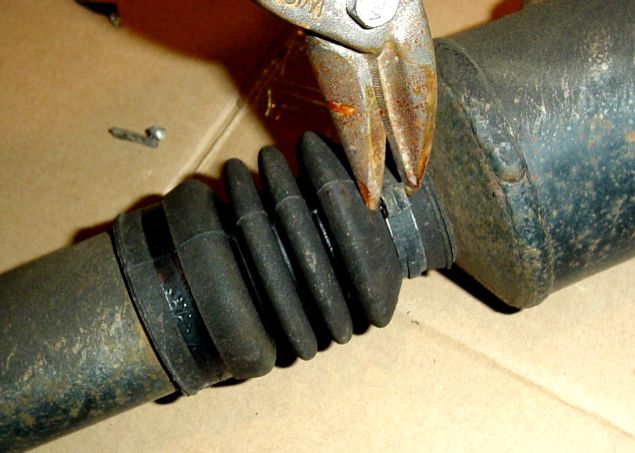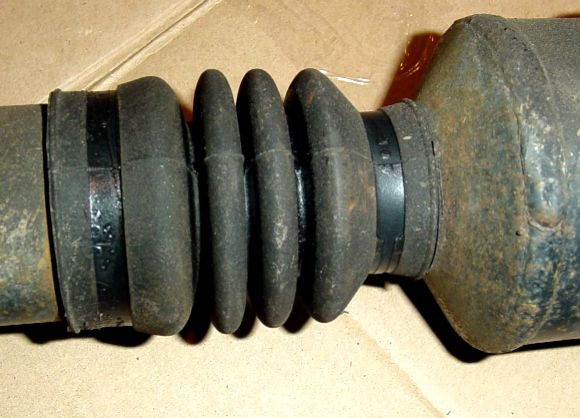 With the clamps gone, pull the driveshaft apart and remove the boot. Using a good degreaser (I used Castrol's Super Clean engine degreaser), thoroughly remove all old grease from the yoke. Use stiff bristled shotgun brushes to remove dirt from difficult to reach places.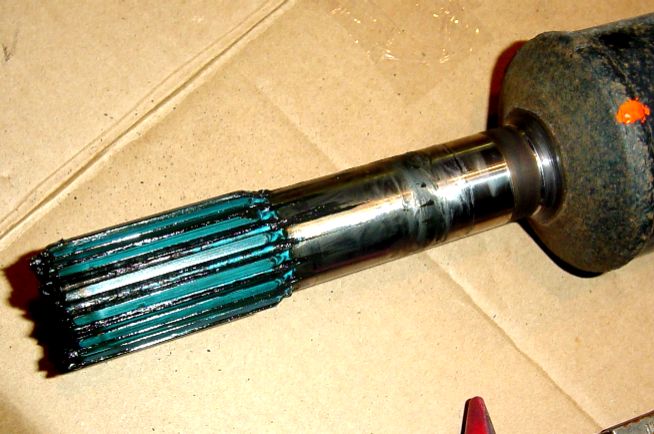 When clean, your parts should look like this: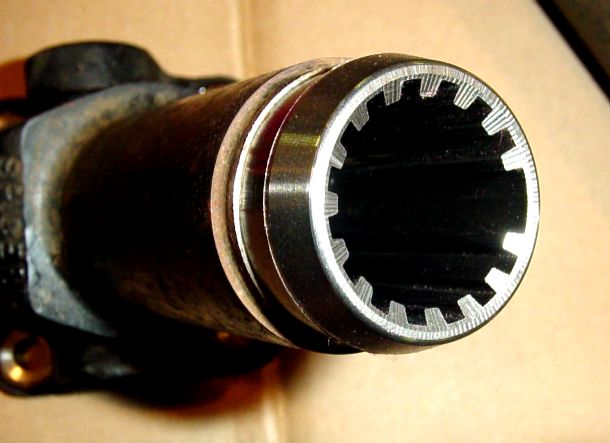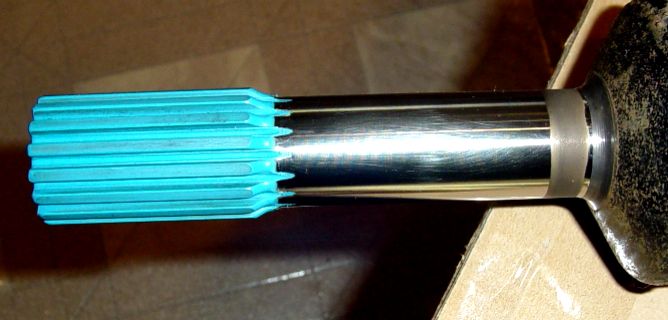 Using a good quality grease, carefully lubricate the shaft. Be sure to slide the boot in place before doing this (or you'll end up with a big mess when you notice it missing).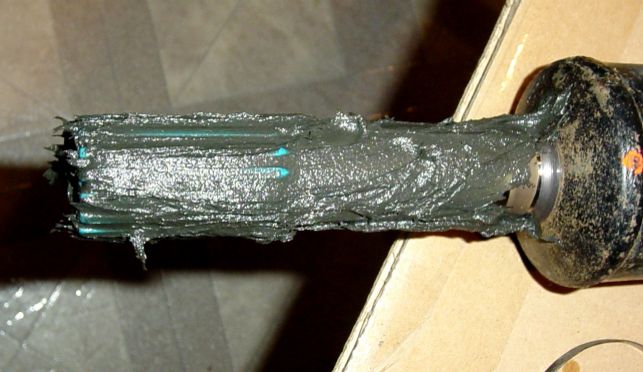 Slide the driveshaft back together, lining up the marks made earlier. Place one end of the driveshaft on the floor and press heavily on the other end; this will remove any trapped air from the shaft. Wipe up any excess grease.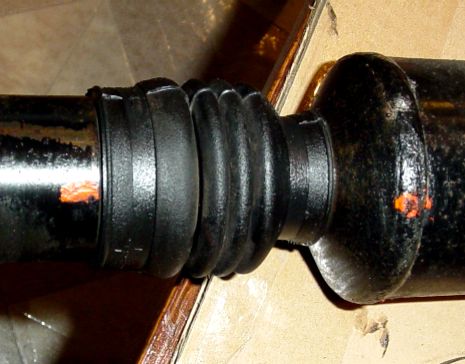 I used universal CV joint clamps to reassemble the shaft. These are the band type. I purchased these from Advance Auto.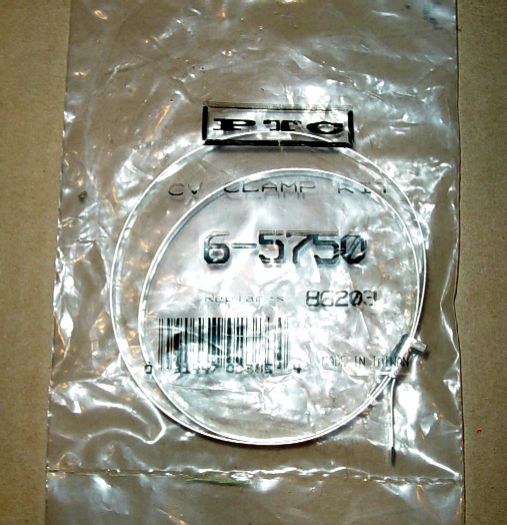 Using the appropriate tool, tension the bands around the boot.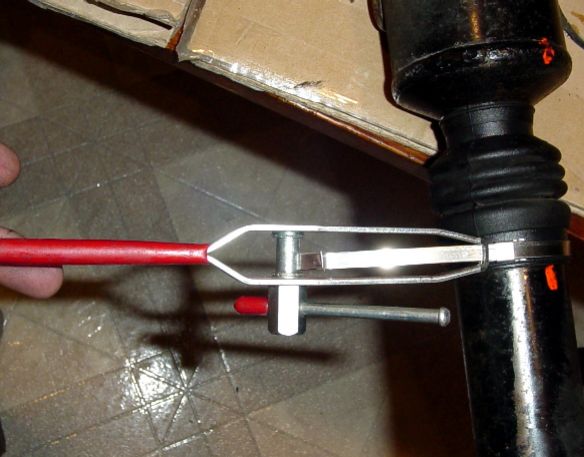 Bend the band 90 degrees, cut to length and tap down the securing tabs using a small hammer.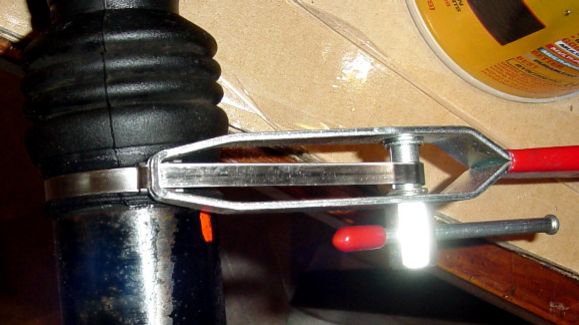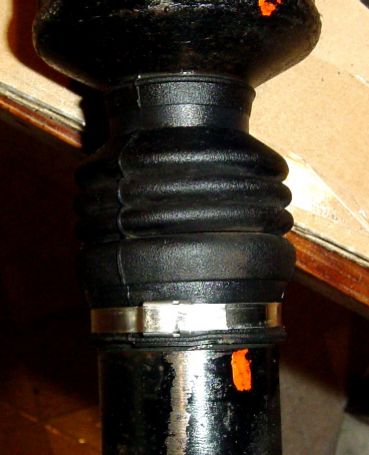 When assembled, it should look something like this: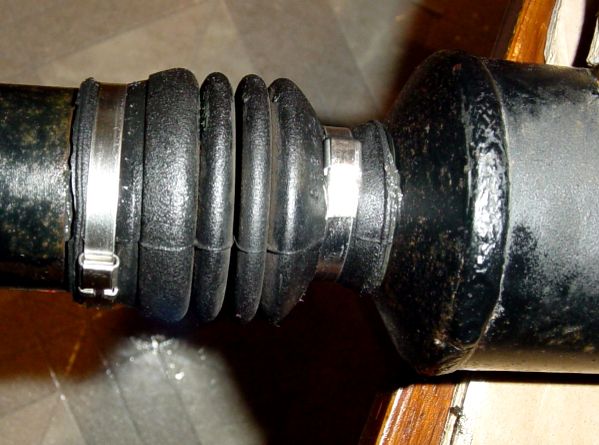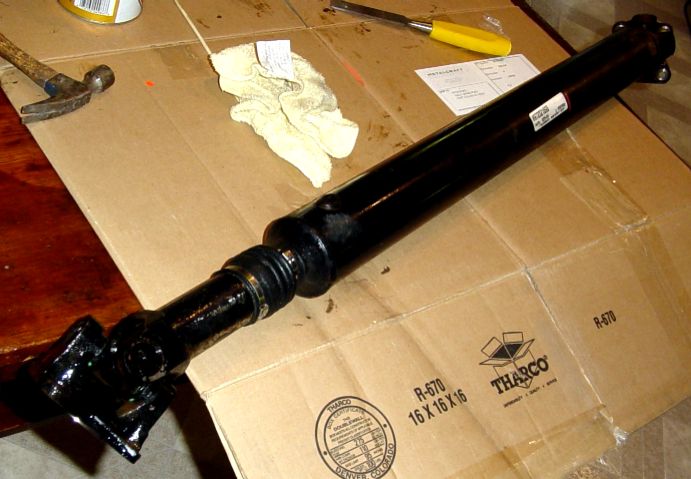 Finally, use a grease gun (loaded with your favorite grease) to regrease the universal joints.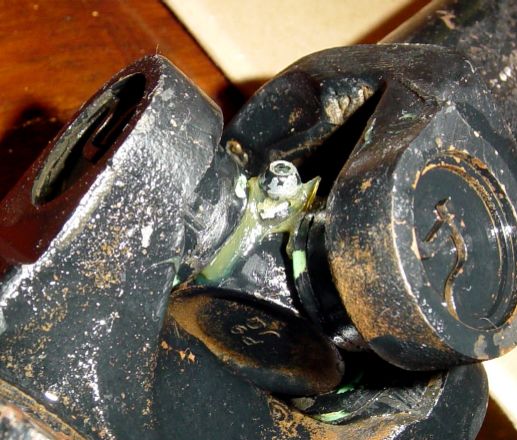 Reinstall the driveshaft and torque the mounting bolts. Take the vehicle for a test drive; your clunk should be gone!