Discussion Starter
·
#1
·
NOOB NOTES:
For a noob like me, visiting Planetisuzoo can sometimes be very intimidating. There are people here that have incredible skills and experience. While it's intimidating, it's also a motivation to get out there and work on my own Trooper, to get familiar with popular mods and gain the same experience. I'm hoping a simple pictorial like this will help other neophytes tackle fun mods to their own vehicles.
2nd Gen Trooper Roof Rack Bracket Install:
My motivation for putting load bars on my Troopski is to allow me to better carry a canoe on the truck. I use foam pads now, and it's not really the way to go, particularly with the vibration of off-road driving.
Step 1 of the install is to remove the 2 trim mouldings along the roof seam. The mouldings are held on by 7 or so plastics clips. To find these clips, gently peek under the strip with a small flat screwdriver. Once you find a clip, carefully push the tab on the center section to release the clip.
This view shows the same thing, but after the trim was removed, to show where the screwdriver pushes on the tab.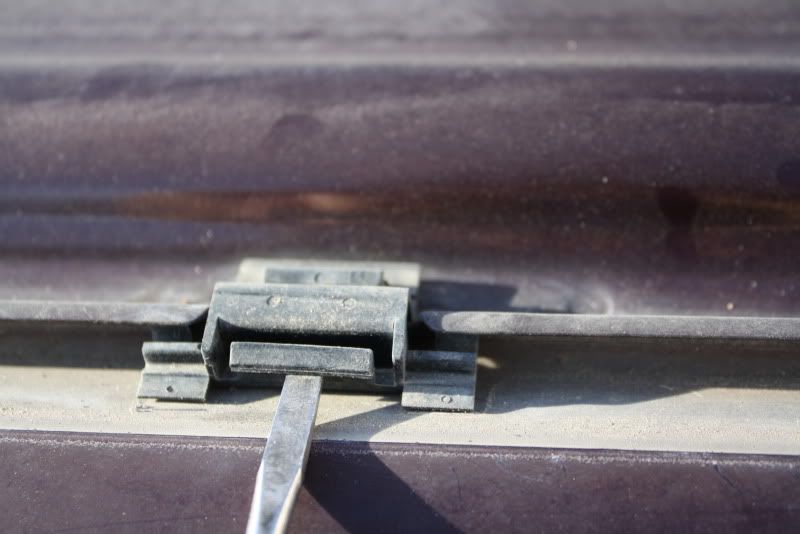 Push too hard and it cracks the clip. I picked up a few spares at the junkyard just in case. The clips are glued to the body with some strong adhesive.
With the trim mouldings safely removed, it exposes 3 mounting points on each side for the brackets. I had been told to expect to find tape covering threaded holes, and I was contemplating a trip to the hardware store to pick these up. However, when the holes were revealed, SCORE! EASTER EGG!! The bolts and washers were already there!
The load bars for this project are the "Bruce Anderson Specials", detailed in his build here:
http://myweb.cableone.net/bcanderson/tr ... frack.html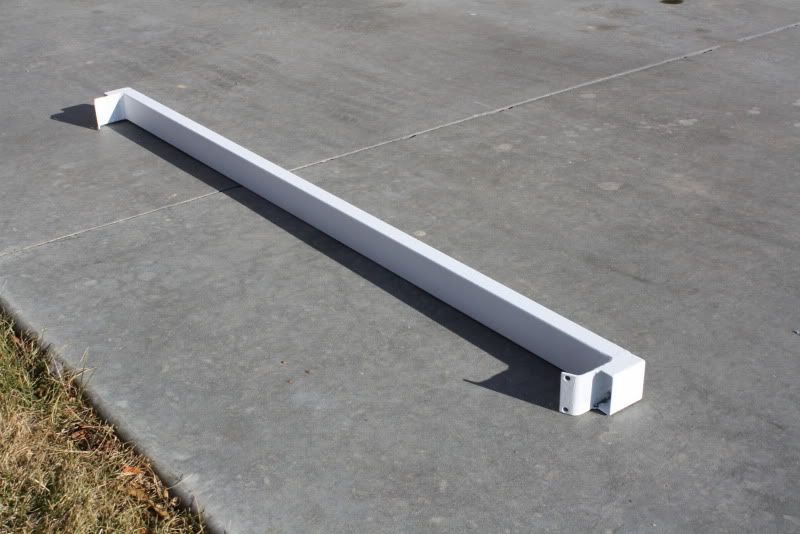 The factory bolts present are 8mm and install was straightforward.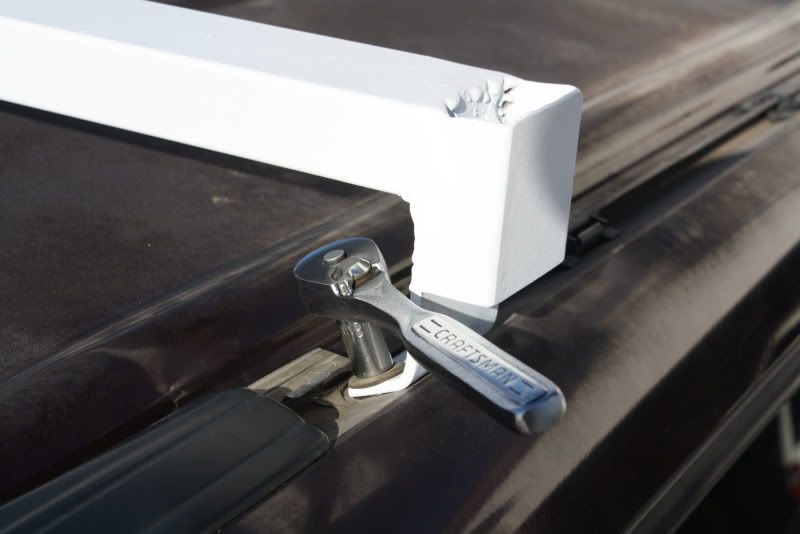 Once all three bars were in place, it was time to trim the mouldings for each bracket. First, I put the trim in place (as closely as I could to its final position) and marked the cut points with the razor.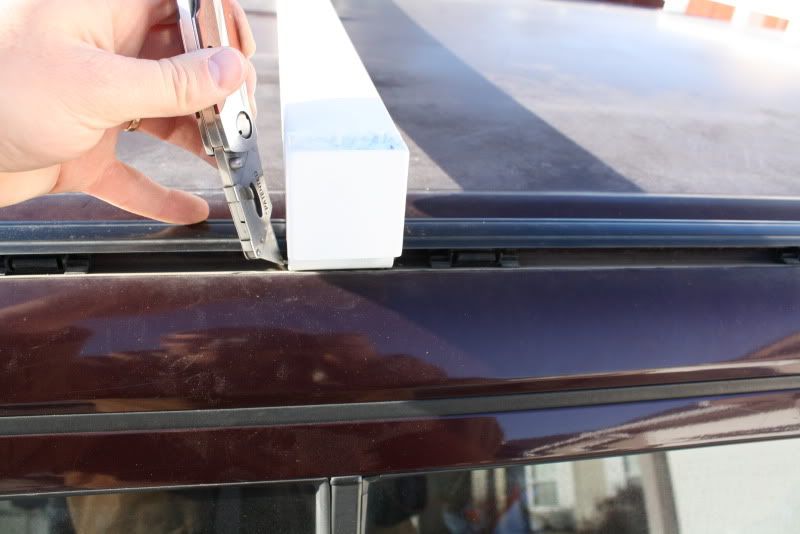 When all the marks were made, it was easy to cut the soft plastic material of the trim. When reinstalled, the trim looks very natural with the bracket sticking out.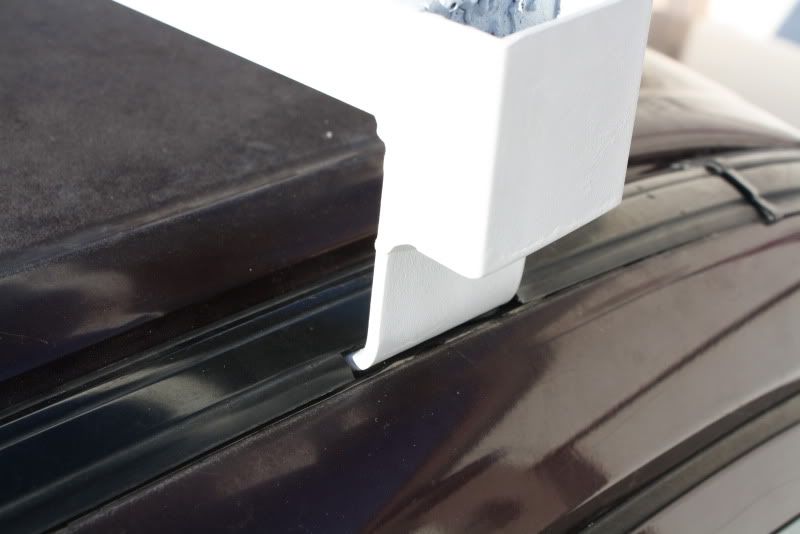 Project done, and trim back on! Ready for the canoe, or a basket, or anything else!
SPECIAL THANKS TO BRUCE ANDERSON FOR HIS HELP ON THIS!!! That guy has mad skills and is one of the nicest guys you could ever meet.
:thumbup: