Discussion Starter
·
#1
·
Ok, so yesterday with some assistance from Dave we tackled a torn cv boot on the Rodeo. In the process, Dave broke my sway bar link. (Thanks Dave!) j/k. So, after shopping around at the local stores last night we found Advance Auto could get in the MOOG part to complete the job.
BTW, I won't go to AutoZone anymore as they wanted $70.99 for one side for an oem-looking unit and looked at us like we were idiots when I said Advance right across the street had it for less than half the price.
Anyway, ordered up the part from Advance. $33.50 w/ tax I believe.
We'll start by showing what happens when the jack slides out from under the control arm. Your sway bar link snaps like a toothpick. Remove it next time. ;D
So anyway, got the MOOG part in this morning it's beef compared to the oem unit. It's greaseable, and doesn't require a hex key to tighten, two wrenches and it's on.
Side by side comparison.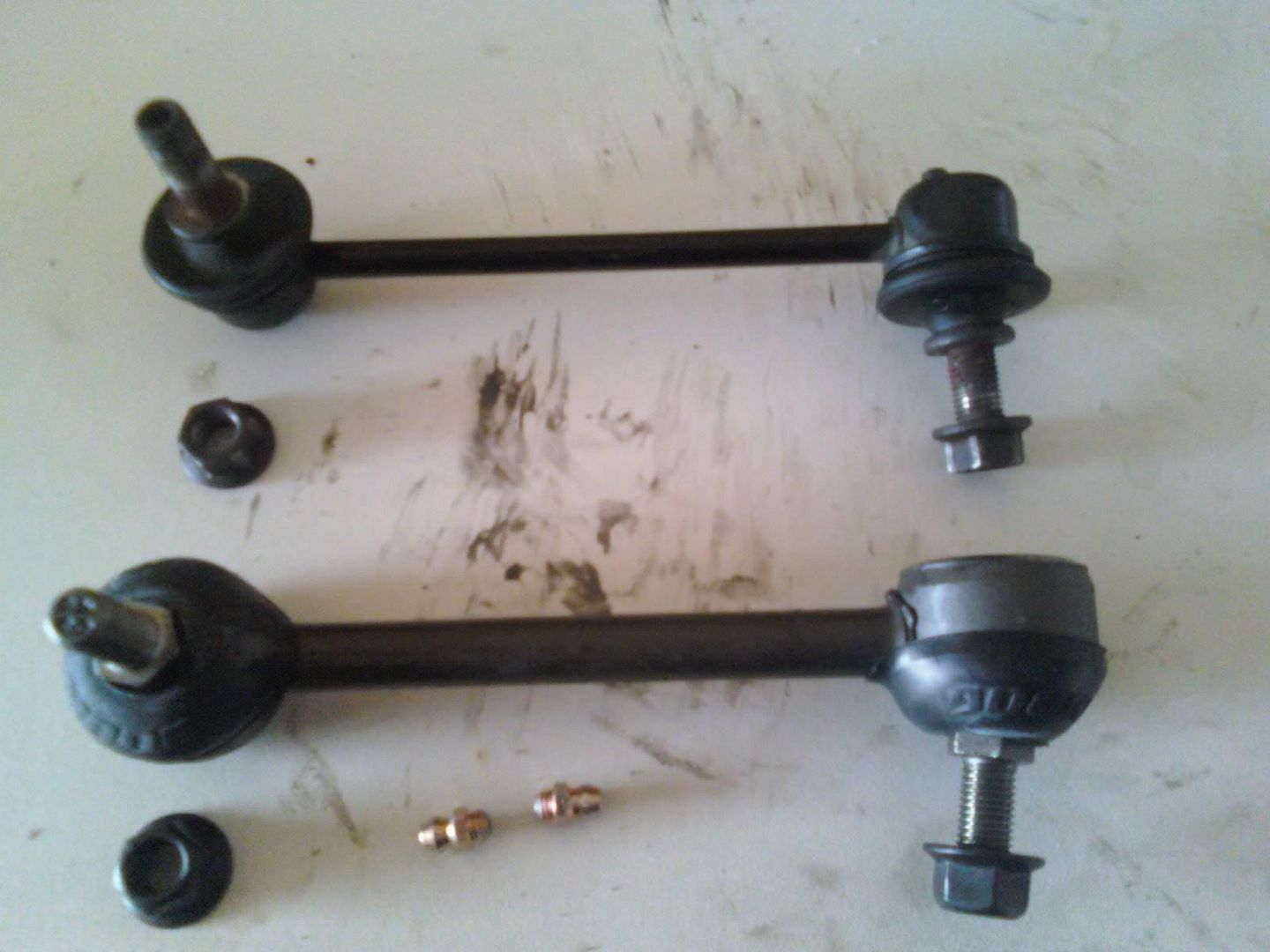 Advance Auto Parts lists them as separate part numbers for each side.
K90703 for the Left (driver) side.
K90702 for the Right (passenger) side.
I ordered the second unit so when I hit the other side I'll can replace it and have matching pieces.