Discussion Starter
·
#1
·
First stages of the fairing for my roof rack are done. Was originally going to go with sheet metal but it would have to be strengthened to keep it from flexing. Then I thought thick plexiglass and remembered there was some at one of my schools thats been sitting in my boiler room forever.
The roof line cut isnt great but will be covered by some split fuel line. I originally had it farther out at the bottom and to the top of my lights but it looked like a freakin billboard. I think it will be ok the way it is now, just look a bit odd with half the lights poking out. The angle should force the air over the tire.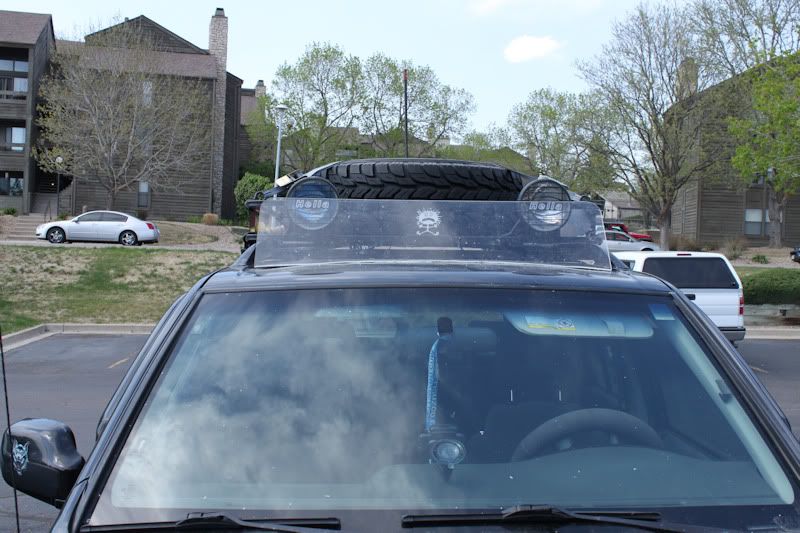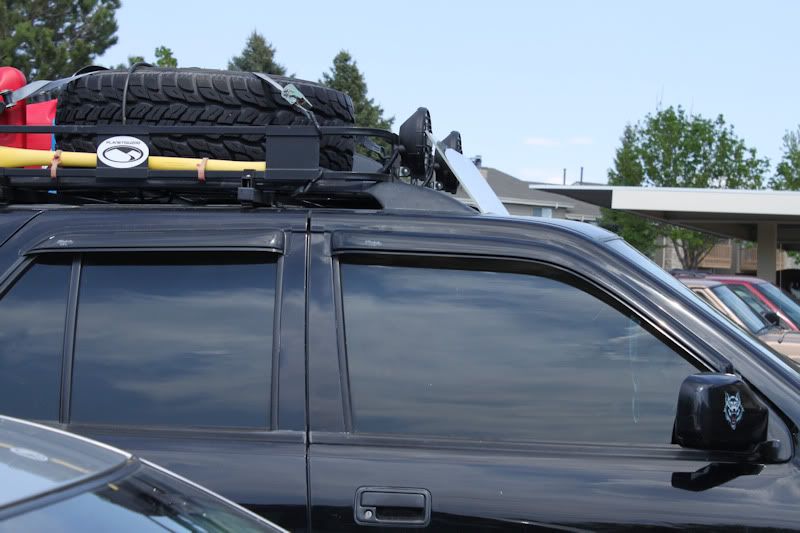 Now I have to figure out how I'm going to attach it. The plan right now is to get some 1" square tubing. The attachment to the rack will be done with some 1" flat T brackets top and bottom of the tube then held in place with some thumb screw hose clamps like these:
The idea is to make it easily removable since it will mainly just be for long highway drives. Not sure yet how I'm going to attach the tubes to the plexiglass. Maybe angle brackets top and bottom and bent to the proper angle. Then paint the whole thing black. Thought about leaving it clear but the UV rays here are brutal on plexiglass.