Discussion Starter
·
#1
·
Hey! Just checking in to let everyone know tha still have the ol trooper and shes still kickin. I had to replace the ps pump and the steering box because the box was leaking and the pump burned up about two months ago. We just had a big end of the semester wheeling camping run and I got to take it out again. Felt really good to get some rocks under her tires again.
The first of us to get on the trail hanging out up on top of three feathers watching a couple toyota truggies play around on the runs
Toyota giving a try at Joe's hill: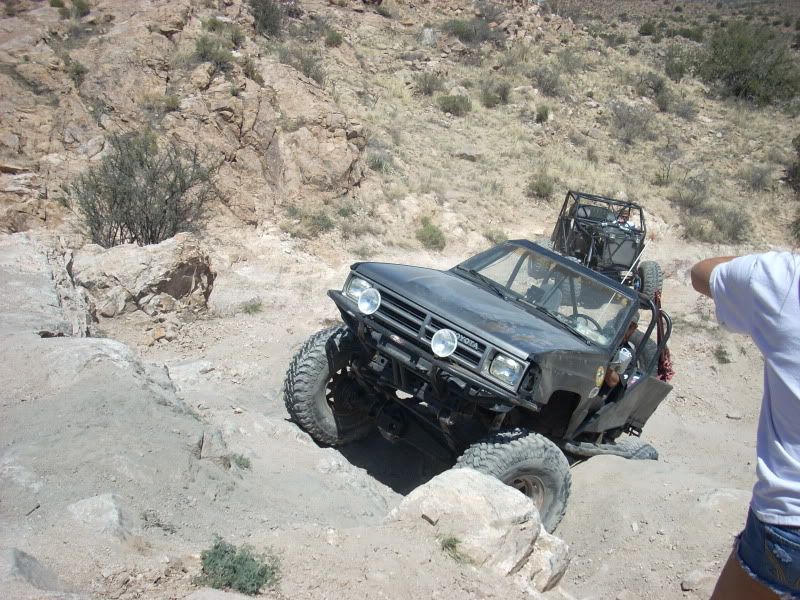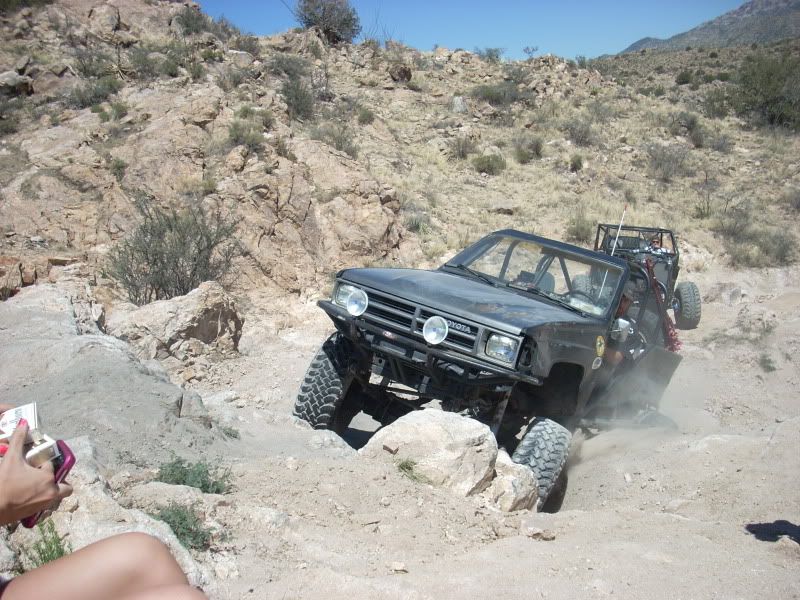 Different line.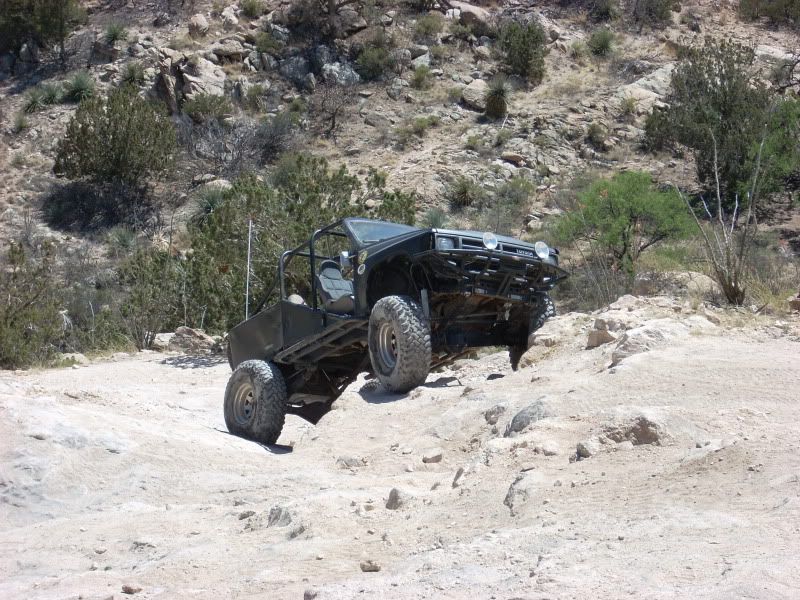 After everyone else showed up we headed to Chiva pools. Kind of a tight squeeze coming in. (bottom left of pic)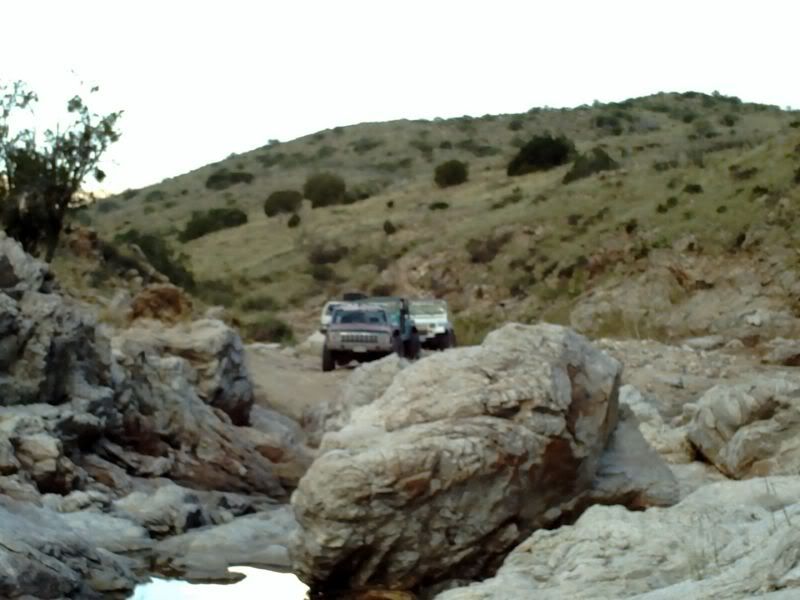 There was plenty of water in the pools though!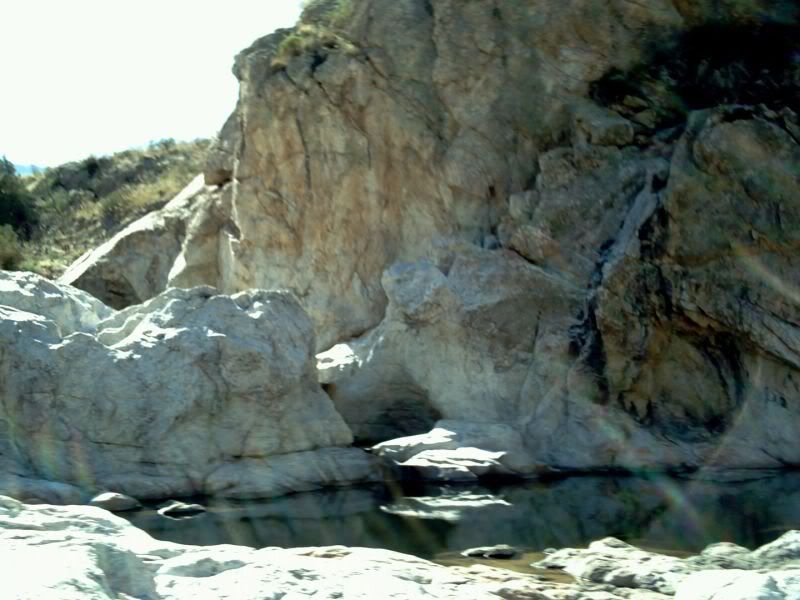 The water was crystasl clear from the recent rains and perfect to cool off in. Nice way to spend a summer afternoon in AZ. 8)
After a little while of hanging out pools and a few more beers we headed to the cottonwoods to set up camp. Did this on the way out. Right on that big rock through the tight squeeze line :x (sorry about the cel pics)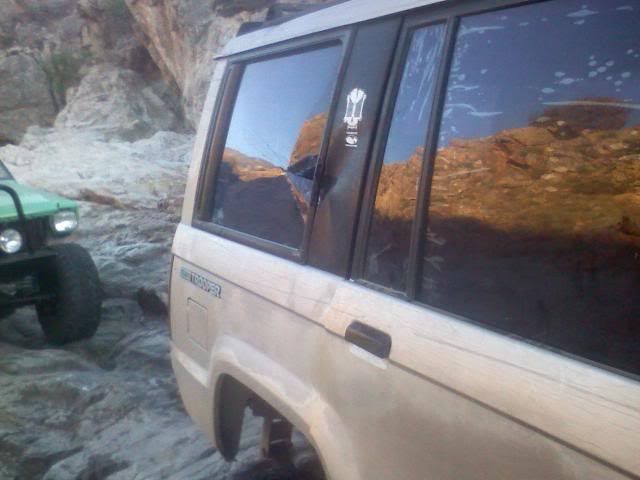 Same side as the door dent too. :roll: It is a pretty tricky line....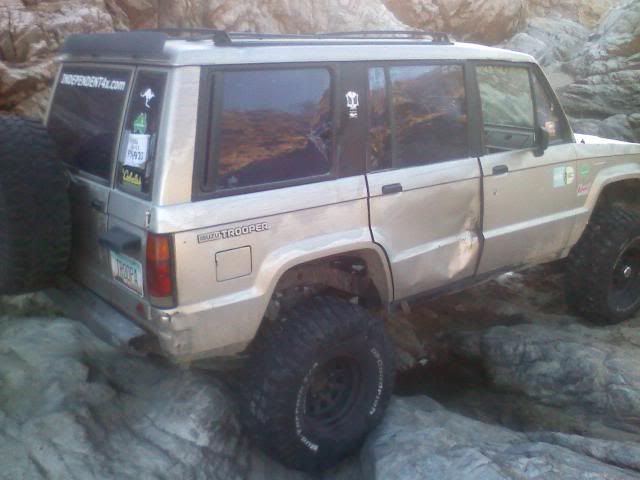 Finally made it to the cottonwoods by dark! Where we set up camp and were free to party the rest of the night lol.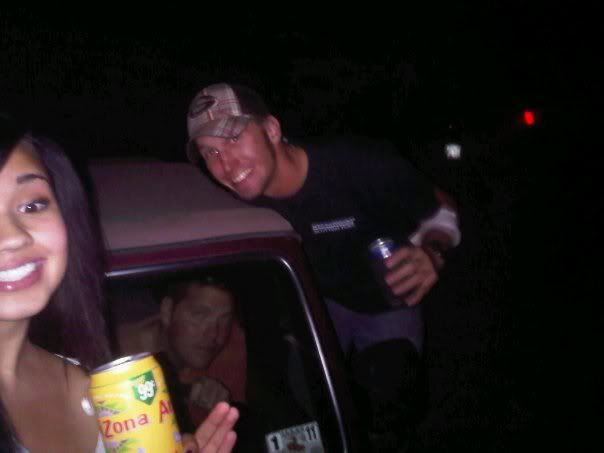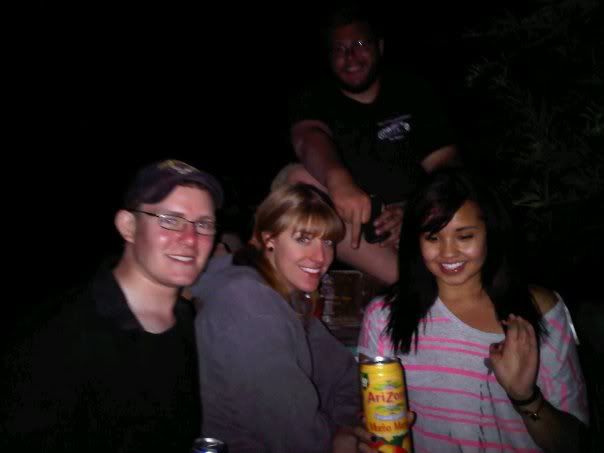 Then I got whacked in the nuts. :x Why does everyone pick on the guy with the isuzu?! lol. That or I was just being drunk and retarded.. :lol: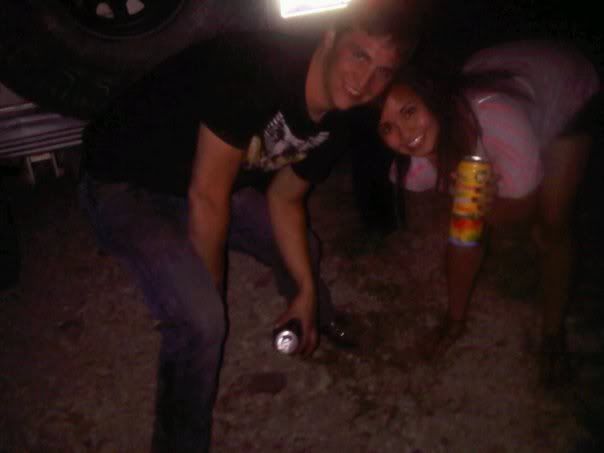 Either way it felt great to get out in the trooper again.
This was probably the first time Ive wheeled it in four months and I was realy begining to miss it. Just thought Id share!