Discussion Starter
·
#1
·
Ok just some pics and mods lots left to do,I'm just finishing up lots of projects that piled up in my building during the "
BEE
season" :lol:
Oops after relocating radiator to bury the winch into front end
Forgot about little things like the radiator clamp :roll:
so out with old and in with new
Mounted
radiator moved back 2" shows fuses for relays
Hoodpins since I cut so much radiator support away,hood wouldn't always open.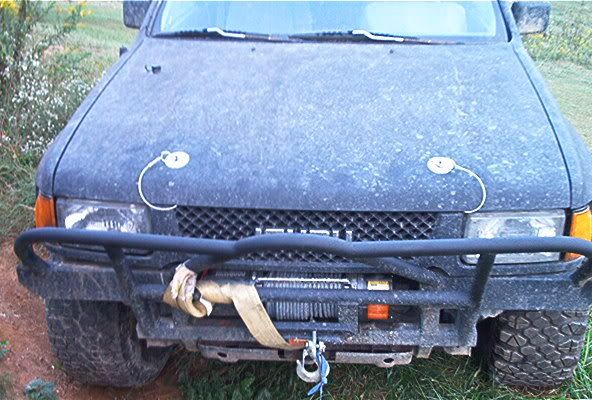 latest bling 8)
A switch panel that will mount on the rollcage infront of and above heater controls.Winch control,in/out. 3 light switches for front,2 for fans,rev light and interior light.I had to move alot of crap since the cage takes up so much room.
and yes that is a sea turtle swimming above sea grass.........
got's ta represent TEAM TURTLE
Front bumper that gained over 3" of front clearance over stock bumper
There will be lot's of updates and pics.