Discussion Starter
·
#1
·
So I bought my wife her Xterra back in August of this year, it's an '05 Off-Road with 50,000 miles. Bought it from a dealership and it looked great, until....
We realized the other day the paint was starting to come off, and pretty bad too. Whoever painted it didn't prime it first. It's slick as owl **** underneath so it's no wonder the paint didn't stick. Pics below: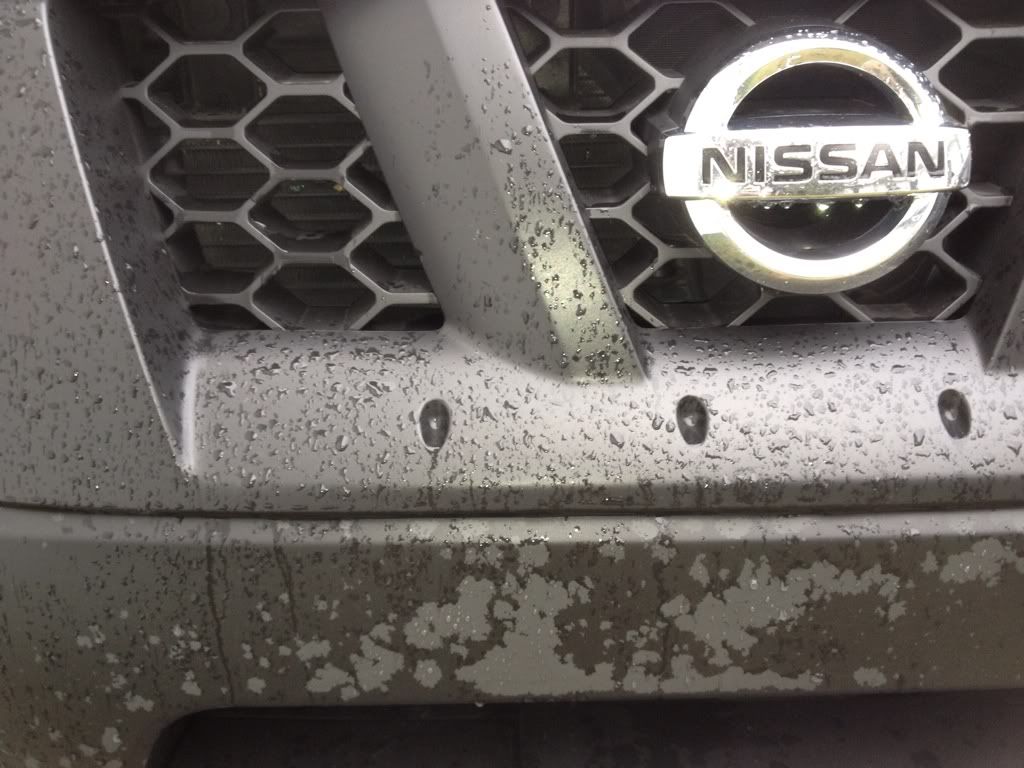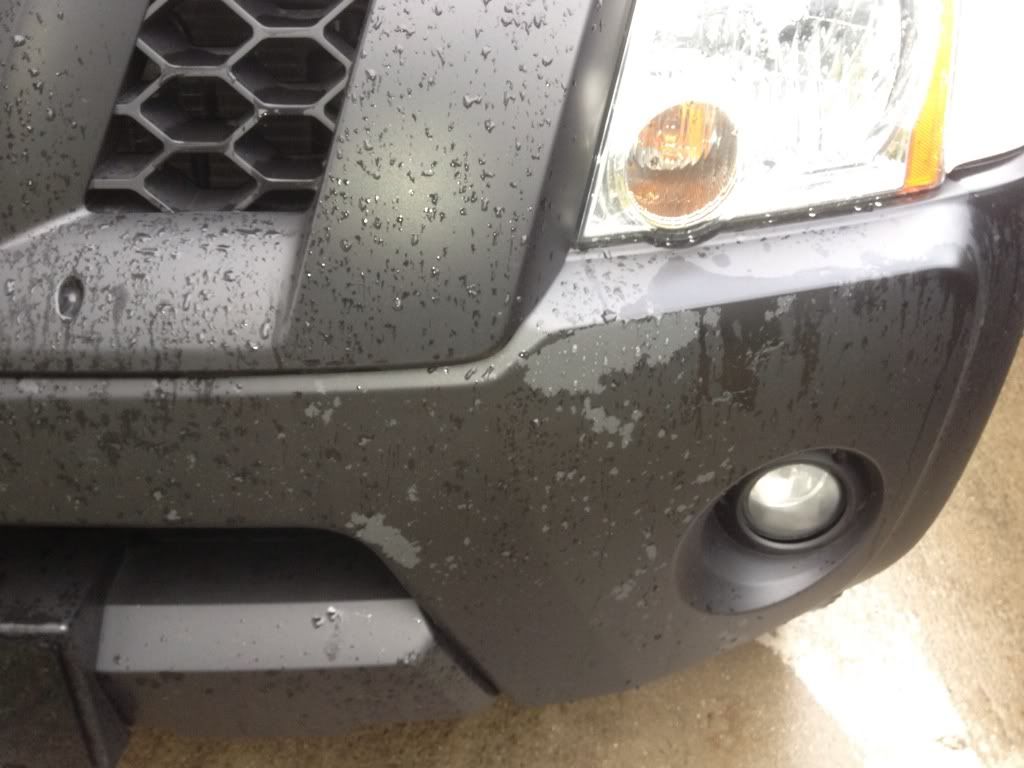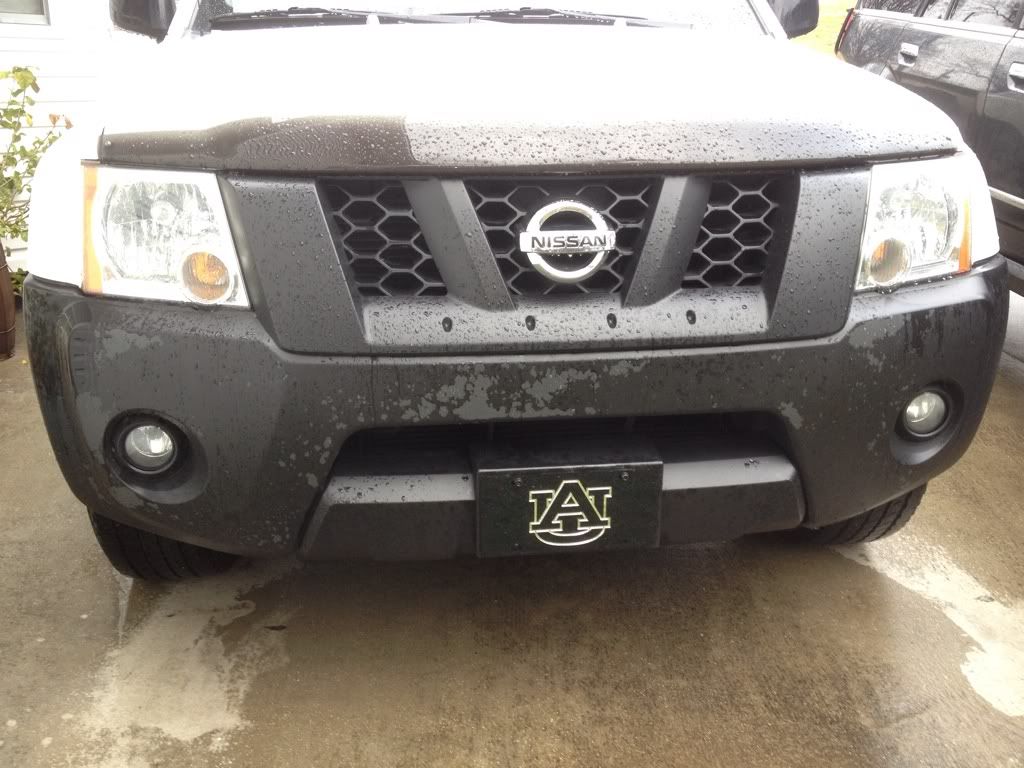 Disregard the AU tag, we're in a mixed marriage
Here's the problem. I'm assuming whoever owned the X before it got to the dealership painted all the trim the same way they did the front bumper. The rest of the painted trim is probably pretty durable considering it never gets hit directly by debris/water/wind. They don't make these bumpers in black or else I'd probably just spring for a new one. I don't want to buy and replace the rest of the trim with new gray plastic (gray is the only color available) because Nissan plastic is known to fade veeery quickly. The only way to avoid the fade is to paint it.
What are my best/cheapest options? What about taking it all off, sanding it, and covering it with bed liner? I know that's a pretty cheap alternative, but sounds like a lot of work just to paint the plastic. This is our kid hauler/camping expedition vehicle. Plus my wife is a coach and she hauls athletic equipment around, so no one try to sway me to get a heavy duty bumper This thing is the tamer of the two SUV's we have and she likes the stock look of the bumpers.
No idea is a bad idea. Throw 'em out and let's see what you've got, I'm definitely all ears.