Discussion Starter
·
#1
·
As some of you know, my wife and I have been looking for a 67-68 Ford Mustang Fastback for her. We've looked at a bunch of them, called about alot more and I think we have decided on one. It's a '68 j-code car, original 302/4-spd car. The current owner restores Mustangs (according to him he has 12 right now :lol: ) He's replaced pretty much all of the sheet metal on the car, had it on a rotisserie and redid the floor pans, torque boxes, front aprons, quarter panels etc. He coated the entire undercarriage in POR15 and then went back over it with spray-on bedliner, he did the same to the interior floor. It comes with pretty much everything except for an engine (has the original 4-spd still), and some misc interior pieces but pretty much all of the car is there, and it also comes with a brand new Eleanor body kit :twisted: It's not installed because after all the metal work was done he just couldn't bring himself to do the cutting and molding needed for the kit on all the new metal, so it's up to us if we want to use it or sell it ($3000+ kit). We would at least be using the tail section (decklid with spoiler, taillight panel and quarter extensions). The only thing that will keep us from getting it is being able to get it titled in Florida, Georgia doesn't give titles for vehicles that old and you can't tag it in it's current condition so we're trying to figure out a way to show Florida proof that he is the owner and is selling to us. Well here are the pictures of the car and it's progress
As it started: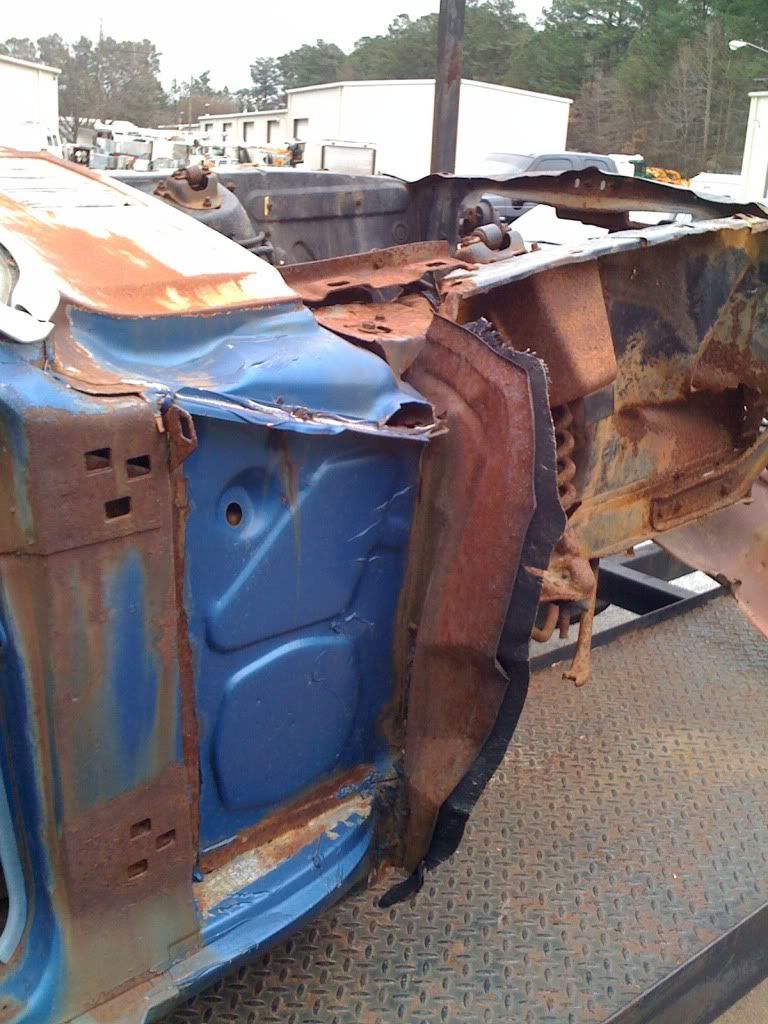 New quarter being installed
Roof condition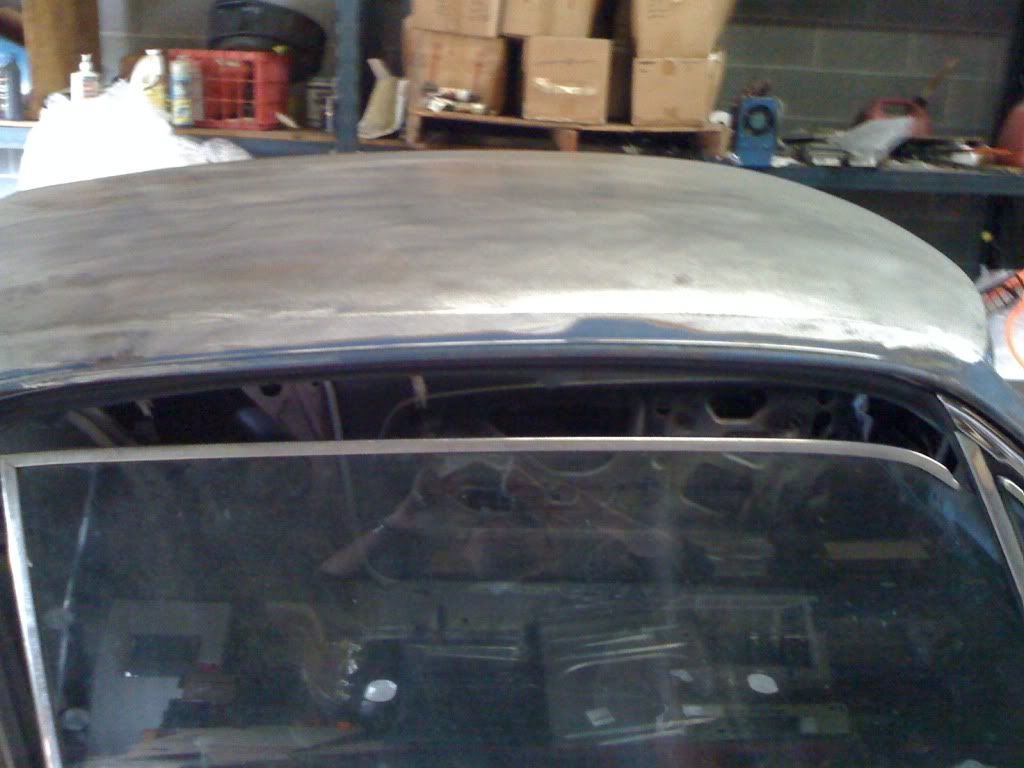 Floorpans being installed and the undercarriage being coated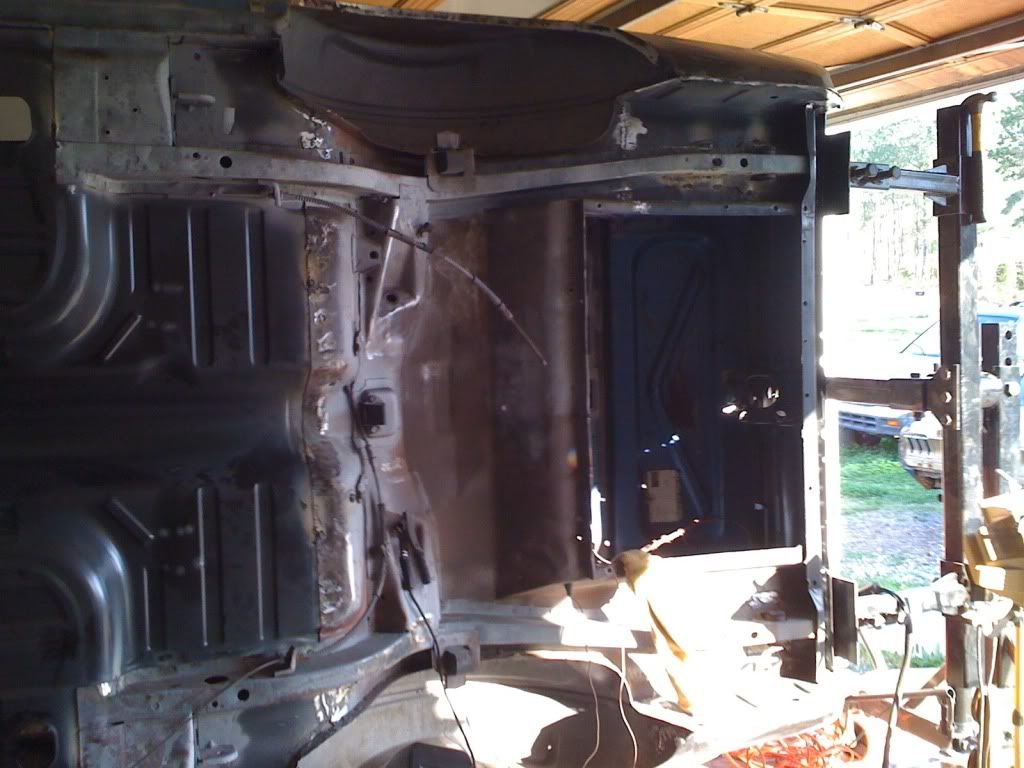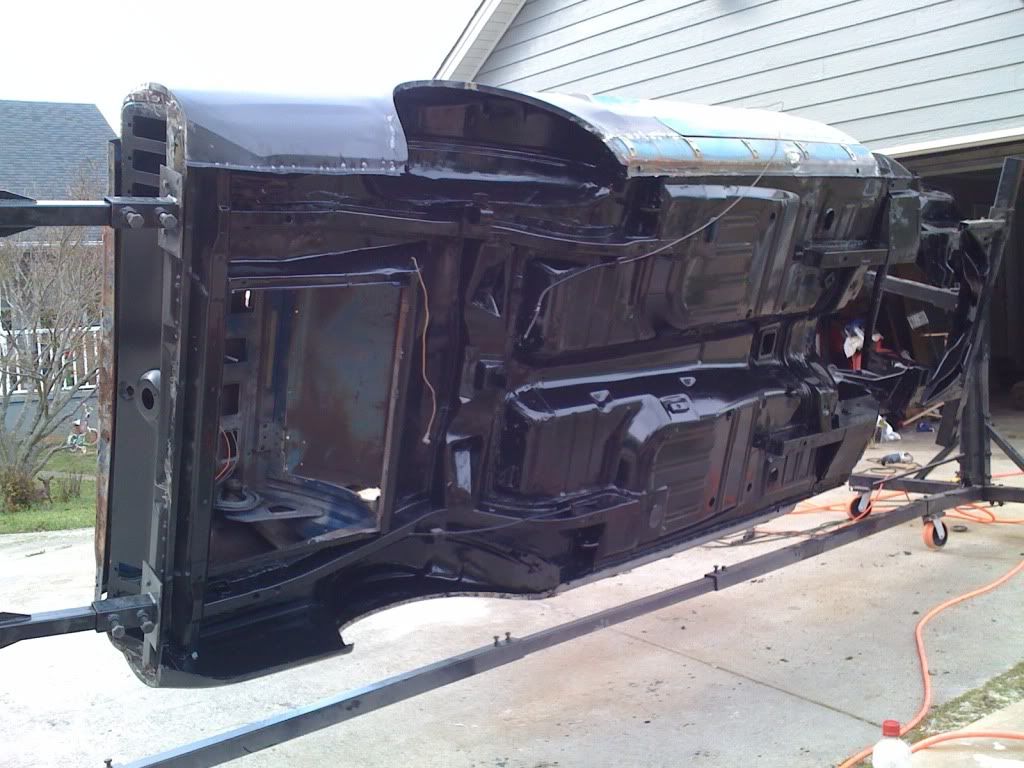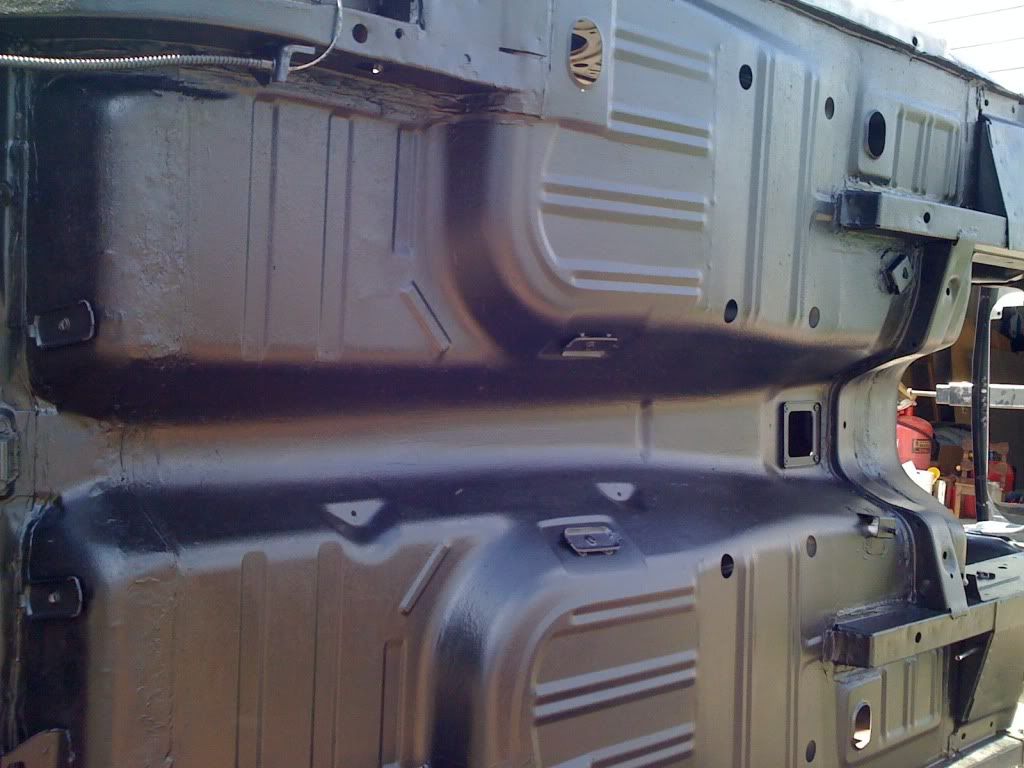 New fuel lines:
During sandblasting: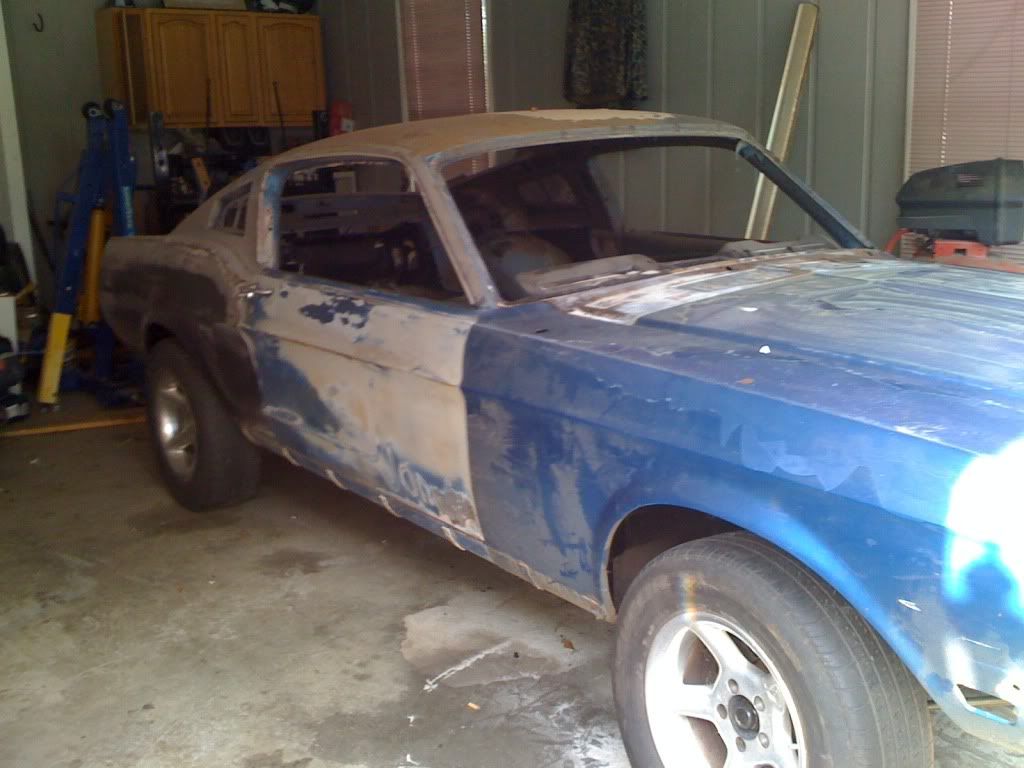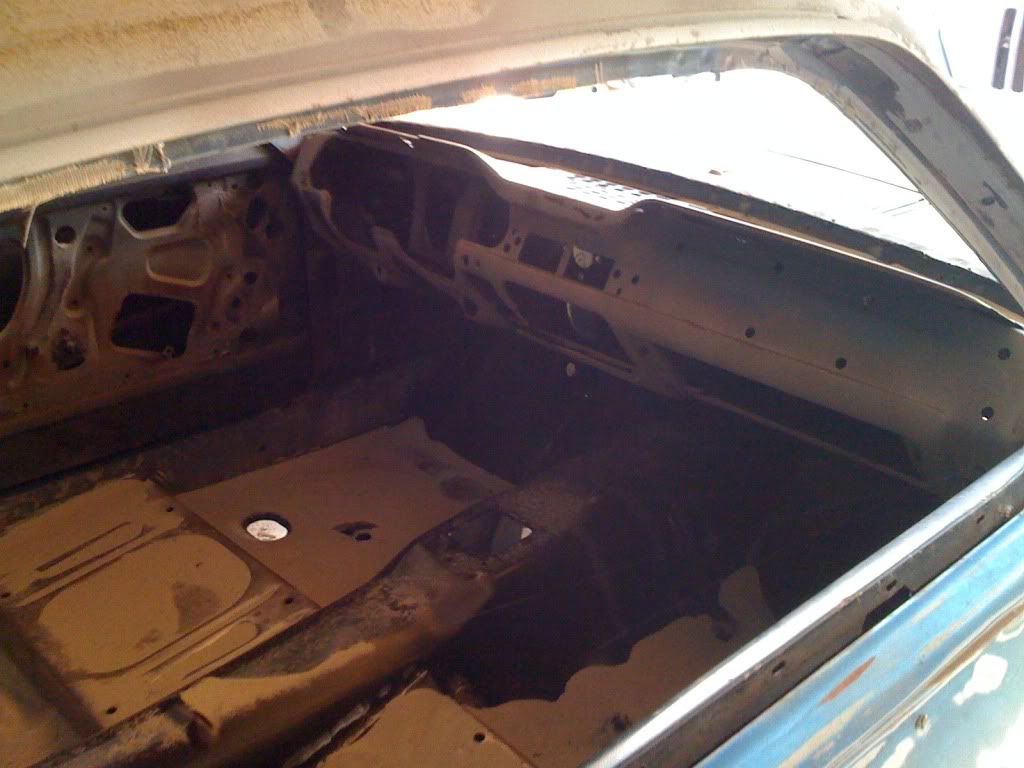 Current state: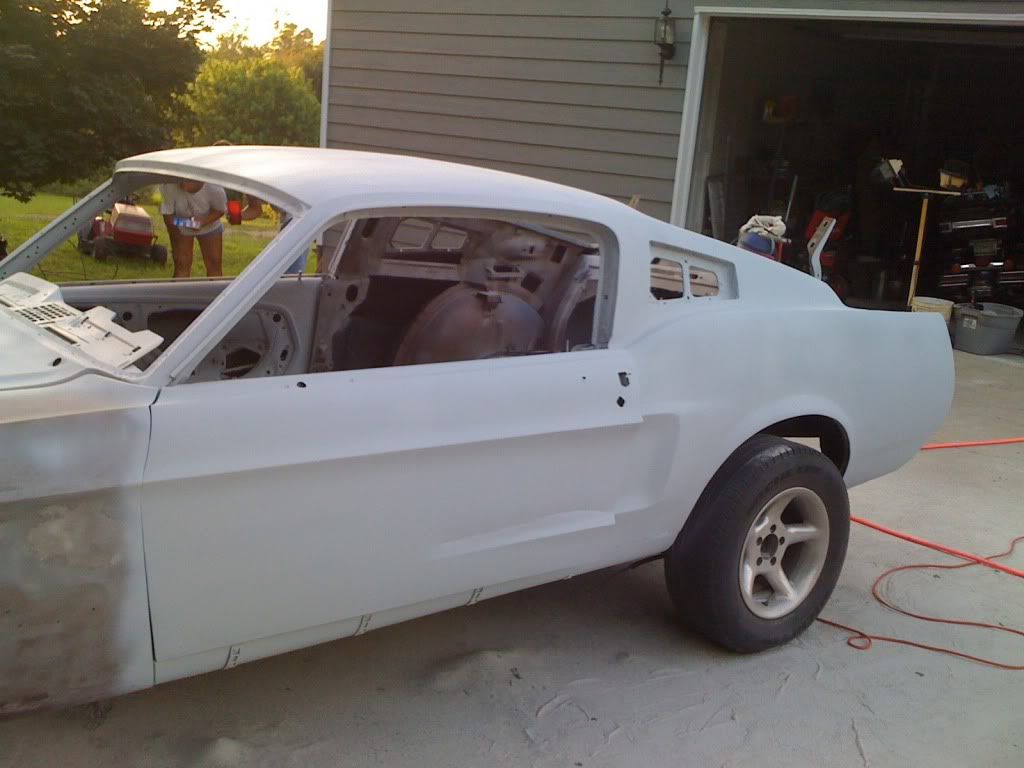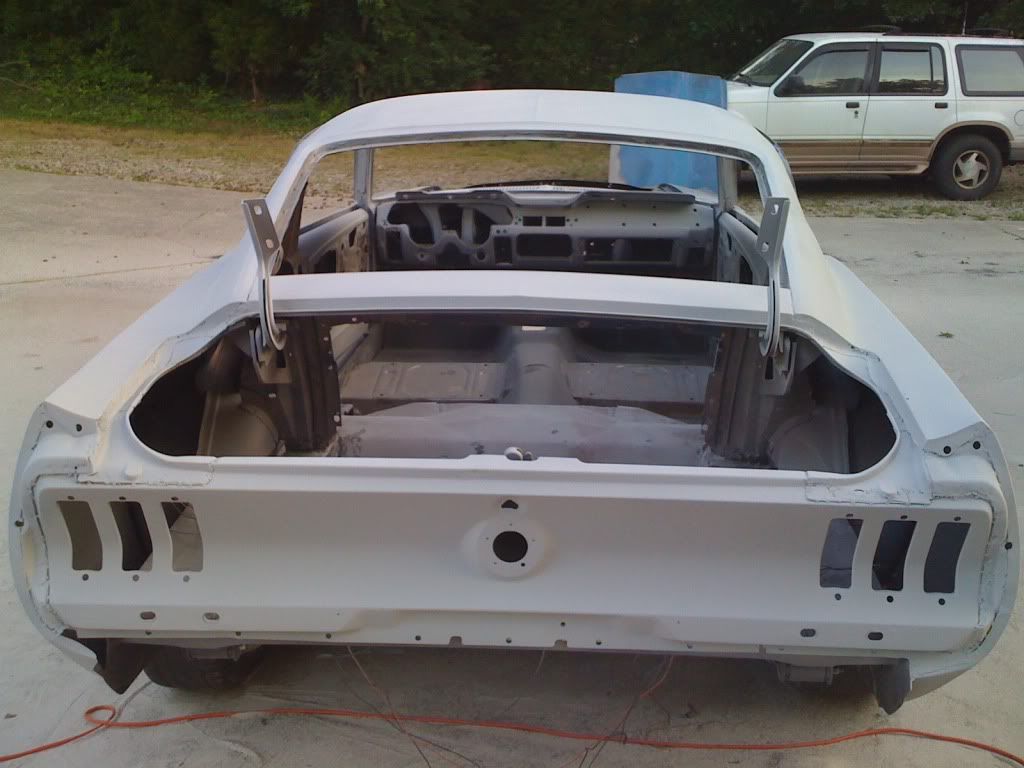 It has all new front/rear suspension on it as well and all the original glass. He's also installed new front disc brakes and brake booster etc. Found a 351w with transmission up the road from me that I'm going to pick up to build for it. She'll eventually be painted red with white stripes with black interior. Crossing fingers that title isn't going to be too hard to figure out so we can have this puppy in the garage soon.