Discussion Starter
·
#1
·
Making this thread to document my assembly of a round eye grille on my 90 Trooper. This may be a little slow for some, but I will update it as progress is made.
To give you a little history of me and the round eye conversion. It dates back to 97 in my home town of Shiloh NC, on a back road I had noticed a 84ish 2 door about 20 feet in to the woods. Trees grown up all around it, abandoned, left to rot. I continued to keep an eye on it. Around 99 I found out who owned the property and got permission to take what I wanted. Almost everything was bad, except the grille setup....score. I removed everything I needed and put it in a box for safekeeping. Well things got busy and I hadn't installed it yet when we moved in 03. Sometime around 05 I got an itch to install it, but where was it? I looked everywhere before deciding it must have gotten lost in the move......argh. So here we are today.
The first parts I acquired I'd like to thank 90mx5texas for, the new JDM marker lights
no work required for these parts
The next parts I got, I'd like to thank Van for. He randomly sent me a pm saying he'd seen where I was looking for a set of headlight buckets and there were some at his local junk yard. Thanks again, you went out of your way to help me out. 1st class in my book.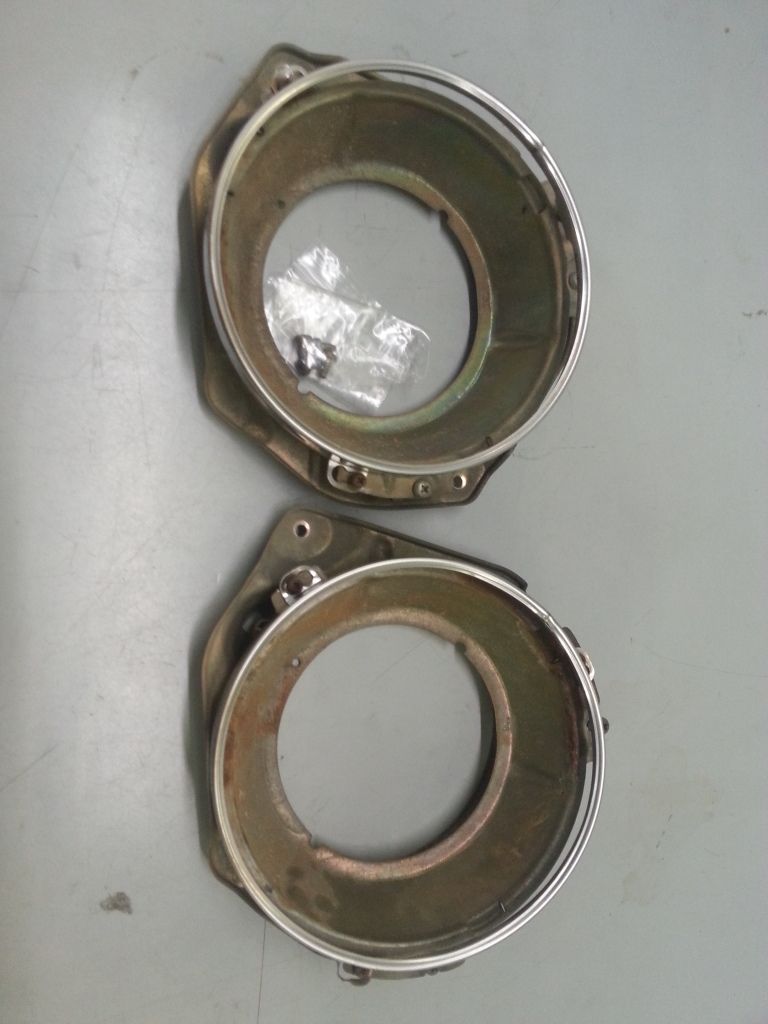 while these wouldn't require work, I'm going to refinish them.
disassembled
wire brushed, thoroughly washed, dried and ready for primer, paint and clear coats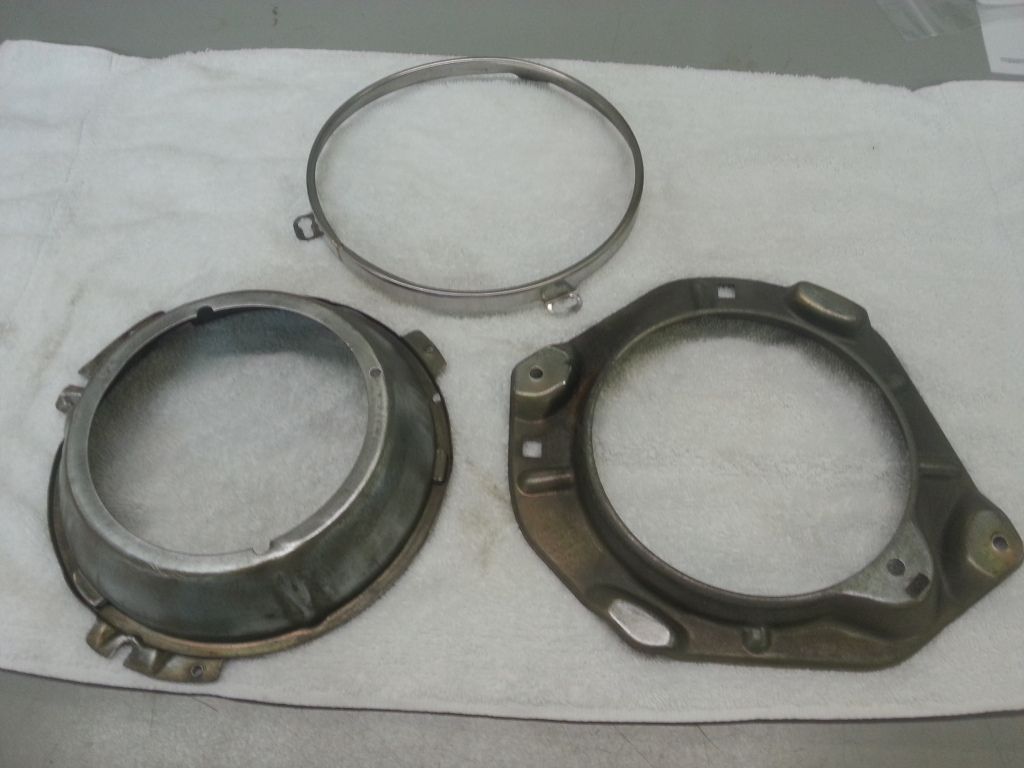 more to come, but this is a good start.