Discussion Starter
·
#1
·
Hello everyone, here's my 88 spacecab.
Background
The truck was originally an undercover police truck for two years and still sports the original 'Colorado Police Force 1990' stickers in the front quarter windows. In late 1990 My Father purchased it and the rest is history
He daily drove, weekend wheeled, camped, fished, etc. until around 2008. My earliest memories are with him and the pickup camping, him picking me up from school and so on thus the truck holds deep sentimental value to him and I. It was the vehicle I learned to drive on at the ripe age of 11 on mountain roads up in the Colorado Rockies.
When I got my license my father gifted me the truck and I dailed it for a while; reveling in my freedom of transportation. I wound up finding a 4ze1 short block with 35k miles on Craigslist for a steal and while it didn't necessarily need it, I rebuilt the engine my Junior year in high school using the low mileage block and all new valvetrain including a delta 260 cam. Over the years I also set about finding new or better parts here and there; a bed that wasn't Swiss-cheesed with rust, sun visor clips that weren't cracked, and the like. Then the year before I went off to college, I decided to do a full, body on, restoration to the best of my ability. My father, a family friend, and I set about stripping the truck down to the cab only and replaced near enough every suspension component, steering component, fixed the A/C, sandblasted the frame and fixed rust holes there, all new CVs, new hub bearings, all drivetrain seals, refreshed differentials and tranny and finally rust-proofing the frame and painting the exterior.
I'll throw a full build thread up sometime with extensive pictures of the process. It's still not done, the interior needs work as seats are ripped and carped is stained, but most mechanical and cosmetic issues have been taken care of. I can't really work on it while I'm at college due to not having a shop or garage, working and going to school, and the winters are, shall we say, not the kindest up here :lol:
Mods
Engine - Rebuilt 4ze1, Delta 260 cam
Drivetrain - Exedy Daikan 'OEM' clutch
Suspension - Swayaway HD torsion bars slightly cranked, Old Man Emu Nitrocharger shocks, Old Man Emu Dakar CS028R leaf springs with one leaf removed (provides 1.5in lift over stock), ball joint flip and 0.25in spacers, low profile bump stops, custom CNC'd 0.75" lift over stock rear shackles (I have the CAD files if anyone is interested), polyurethane bushings.
2.0in lift front, 2.25in lift rear
Brakes - Drilled and slotted rotors front, slotted rear, ceramic pads
Wheels - 16x8.0in OZ Racing Crono 4x4 imported from Japan
Tires - 265/75 R16 Cooper Discoverer AT3
Body - Drop in bedliner, re-polished door handles, new bumpers, OEM mudflaps, new chrome grill, HID headlights, 2in frame mounted receiver hitch, Painted in BMW Carbon Black (very dark with blue metal flake) PPG code 37617
Interior - Kenwood KDC X599, JBL 6x9s rear, JBL 5" front, New shift boot, LED map, dome, and puddle lights.
Pictures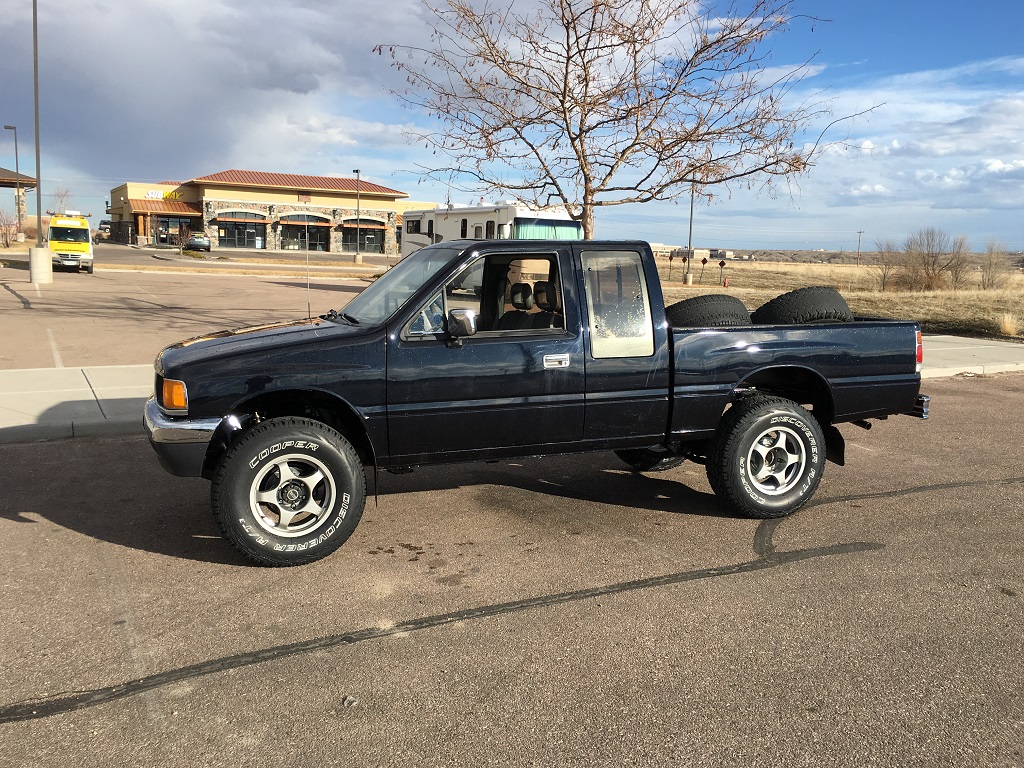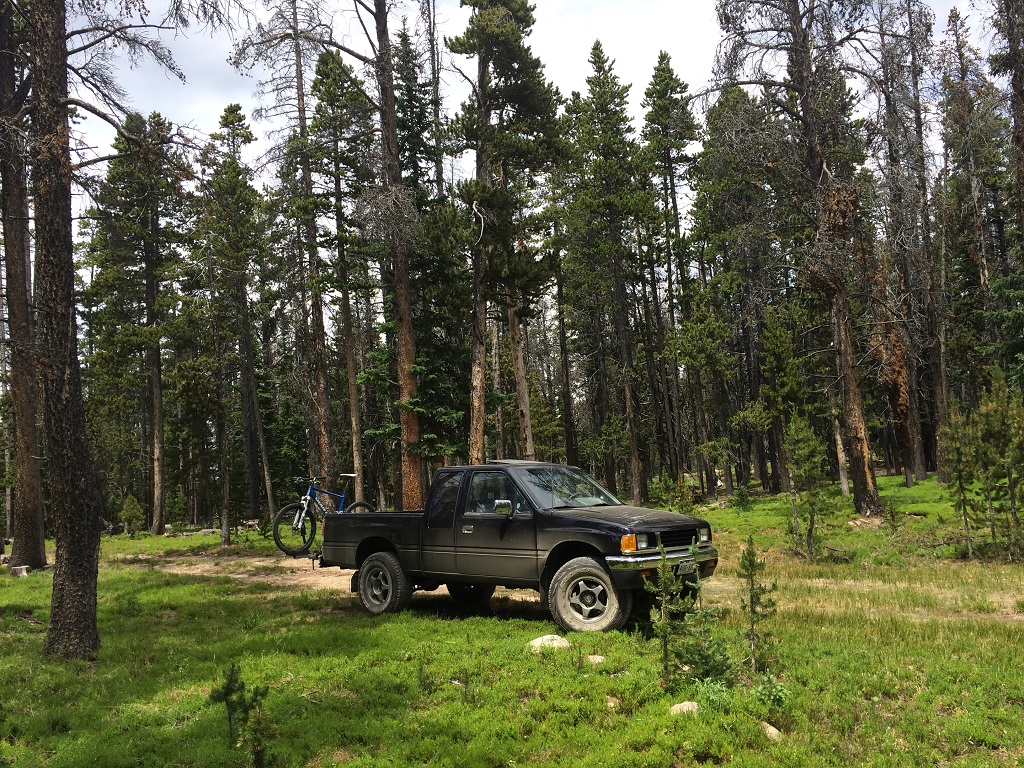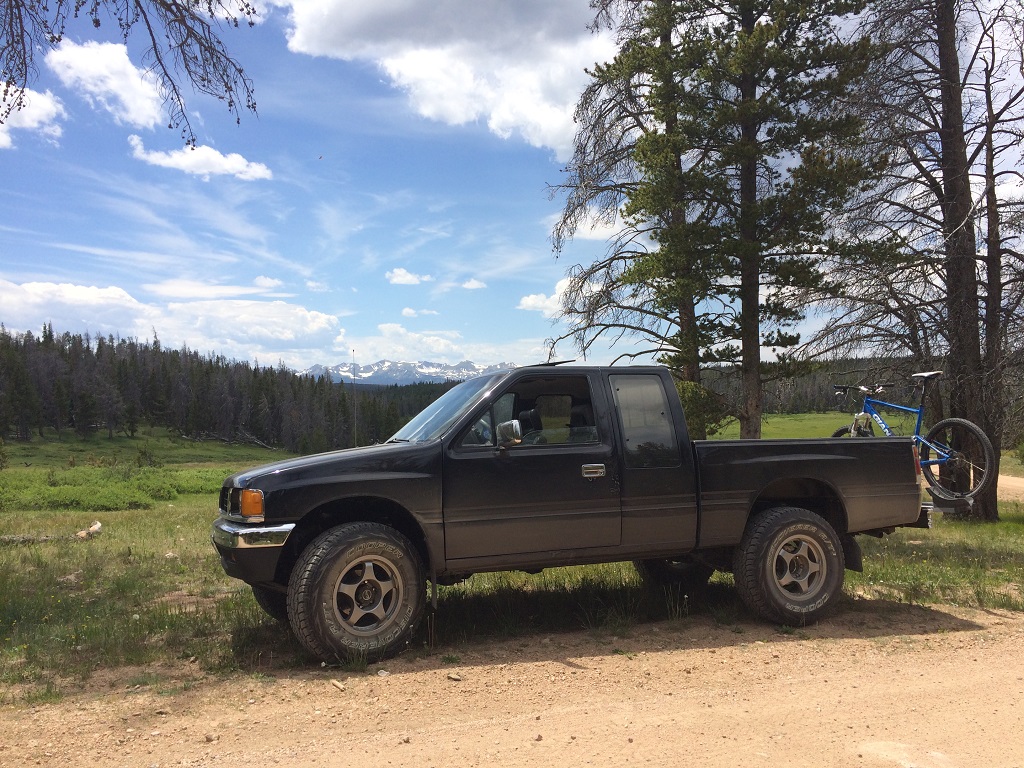 Wish list/future mods
LSD
Megasquirt ECU - I'd love to get into tuning cars
Adjustable cam gear
OEM Recaro seats from a JDM Bighorn Irmscher, or just some Recaro LX style seats
Custom off road bumpers and rock sliders
Long term (5+yrs)
Forged rods, pistons, jerry cam, low pressure turbo setup :twisted:
Longshot dream:
Custom front suspension setup running tubular control arms, coilovers, custom CVs for long travel
Custom 4 link rear suspension with cantilever actuated coilovers in the rear (to still have a fully functioning bed)
So yeah, there's my truck. Apologies for the long post but I tried to get as much information down as possible. I'll add the before and build pics in when I can get them (they're on my father's computer) and I'll be sure to keep updating when progress is made.
Cheers
Edited because photobucket sucks