Discussion Starter
·
#1
·
Sorry if this is getting to be old news, but there have been a few upgrades since the last....
Let me know if you want specific shots or info:
The rear "bed rails" were capped by bending the body seam over and welding 2" x 1/8" steel over it for strength. My uncle had those caps laying around - they're just plastic pieces but they really clean up the rails and the black really helps break up the yellow.
That's a running light off a military truck - just for grins. The rings in the hood are tie-downs. I tell people that don't know better that they are for air-lifting.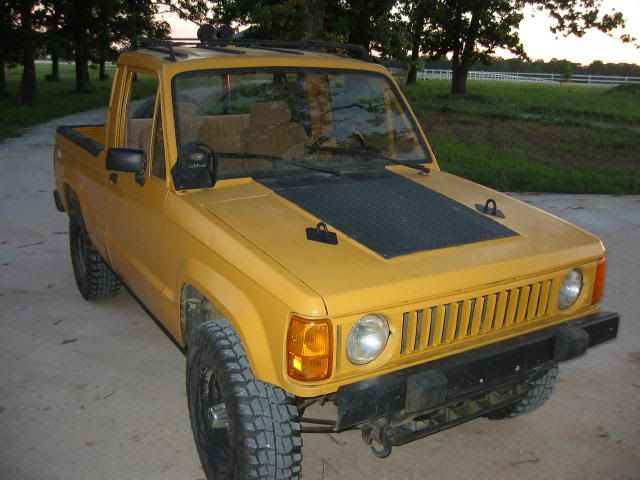 That is a TJ bumper - had it laying around. It is supported and backed up by 3" angle iron - the JEEP part is for "pretty" only.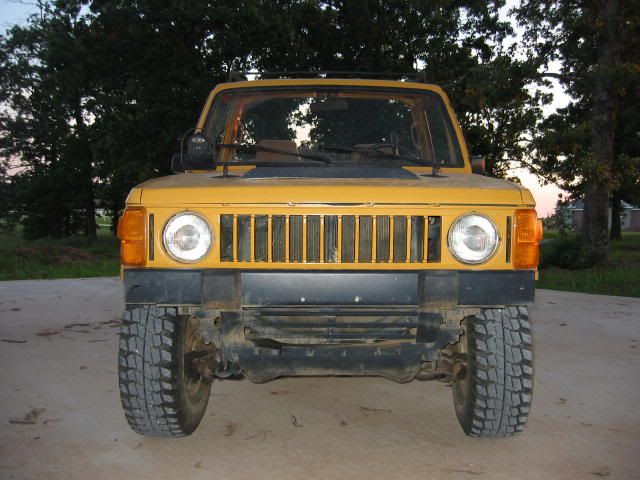 No, it doesn't work. I was worried about one of the kids grabbing it and getting burned. Maybe when they are old enough to know better. Those are tractor lights on the roof, 30W I think. They make great back-up lights.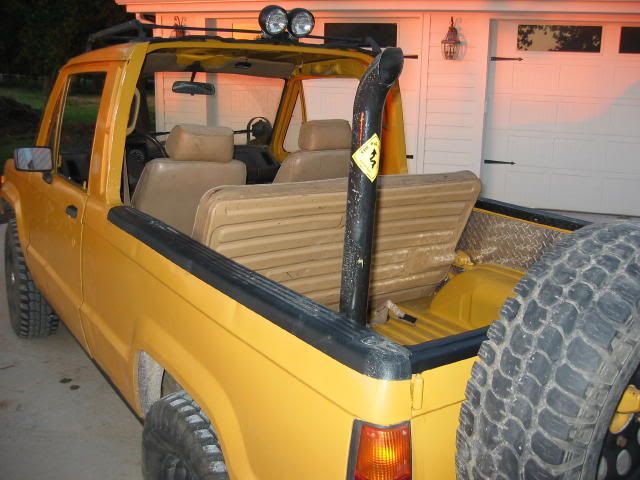 I'm kind of thinking I should have put 33's on there... Oh well, those will just have to get worn out first.