Discussion Starter
·
#1
·
Yes, you read that right- I finally took the Trooper off road!
It was actually a few weeks ago, I just haven't had the time to post
And it was...
AWESOME!!!!!
Let me start by saying that I have never had as much love for Jenny (for that is her newly-christened name, pronounce "Jen-nay", Forrest Gump-style) as I did during that trip! And that love has not diminished...
She did so, so, so well! I was completely blown away by the capabilities of her! Two of my buddies and I went to Rausch Creek Offroad Park in Pennsylvania. My buddy has a 2005 TJ, lifted, with mudders, as seen in some of the pics. Let's just make it clear that man of the trails there are quite challenging, and are labeled as such- green, red, black, etc, ranging from easiest-hardest, respectively. While we didn't stray from the green (easy) trails, many of them were quite dificult, and not to mention small! The Jeep did well, due to its small wheelbase and lift, but here's the thing-
There were no trails the Jeep did that Jenny couldn't do!
Despite her lack of as much low-end torque, and much heftier proportions, she made it through without a scratch! (Or at least, without too many 8) )
She clambered over rocks, around trees, and through mud, and while I was worried the entire time about puncturing the oil pan (which is STUPIDLY uncovered by the skid plate- why?), never once did I doubt she could make it over, around, or through something. I am so proud of this car and this trip only increased my desire to keep her forever and continue to improve her!
So, without further ado, I give you...
Rausch Creek, October 2011
The Emergence of a True Off Road Machine
Here we are, having just arrived at the campsite
My buddy Jake and his TJ, disconnecting the sway bars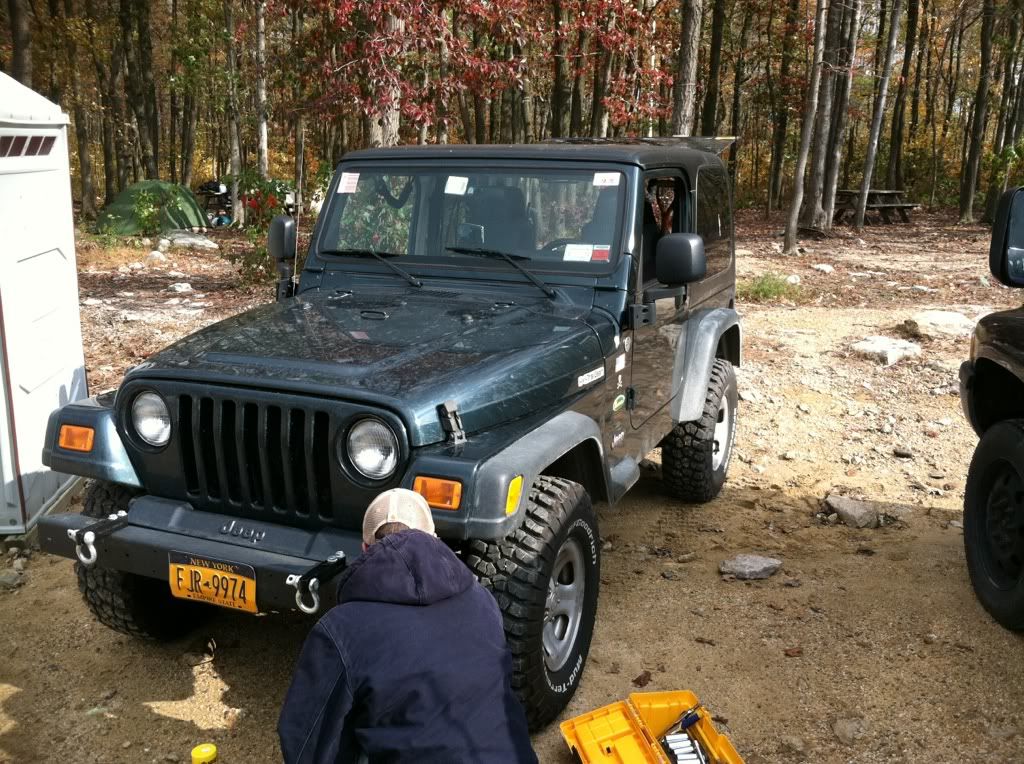 In the beginning, when I stopped every 5 seconds to take some pretty weak pics :blah5: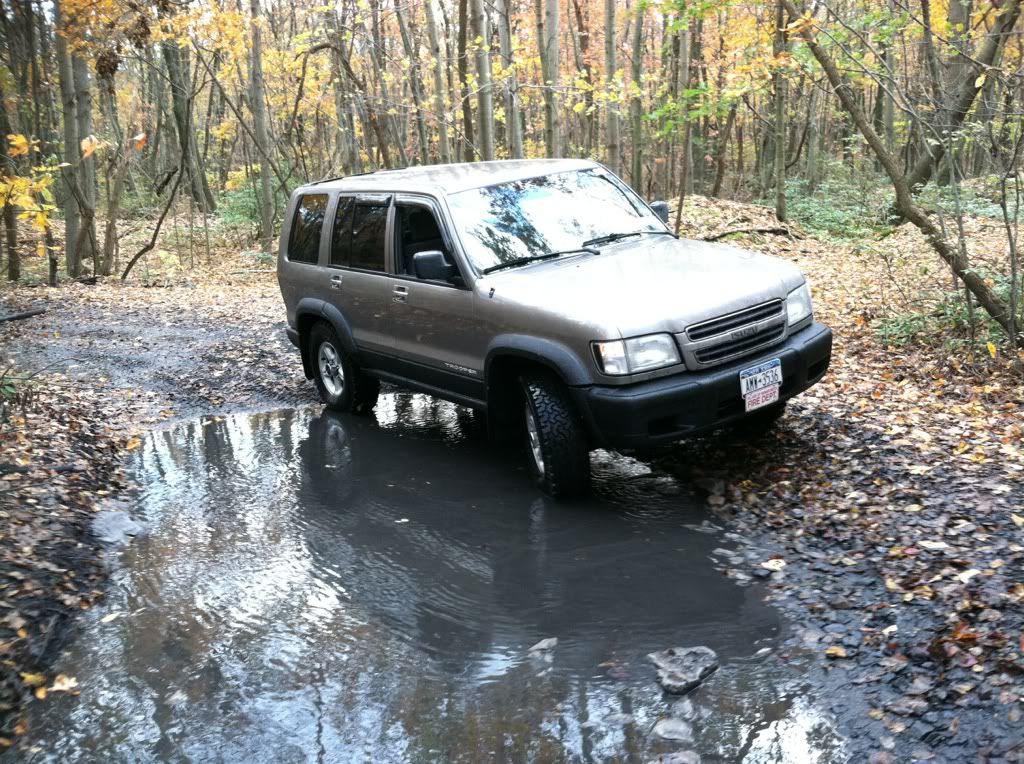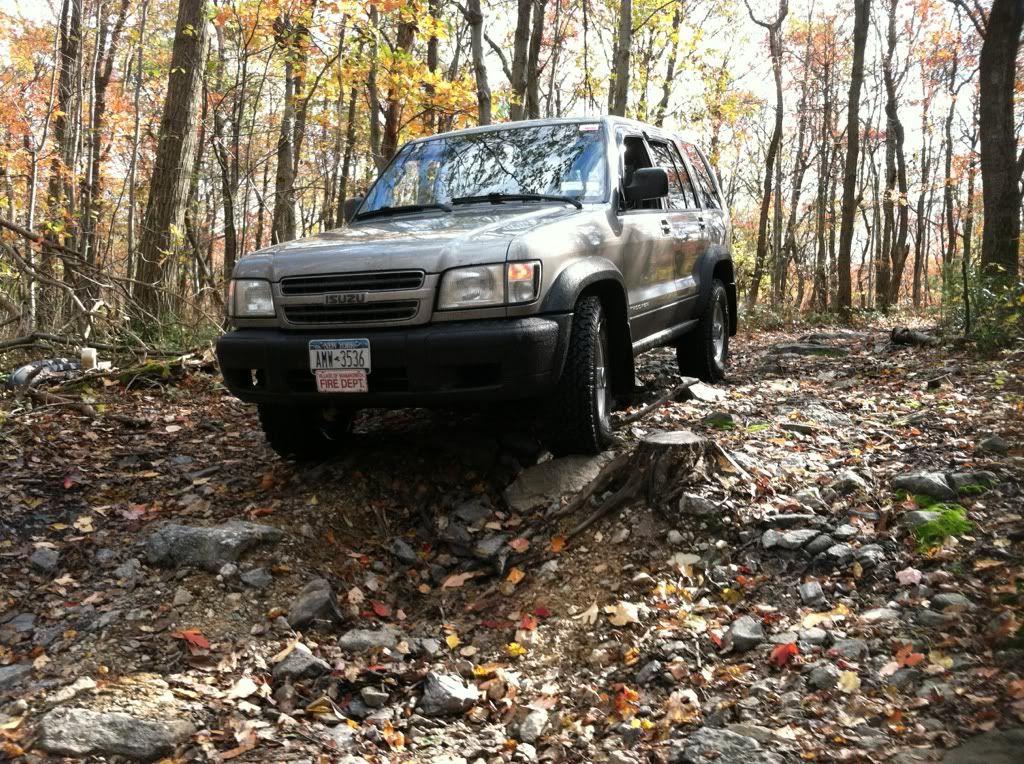 This was a SICK trail!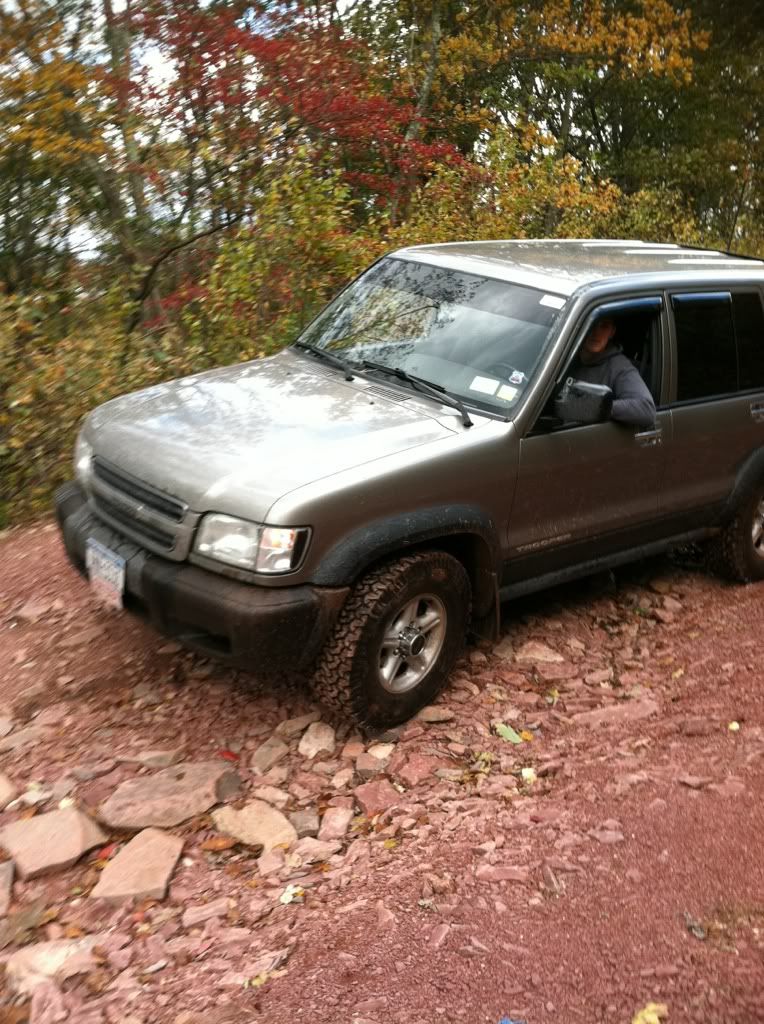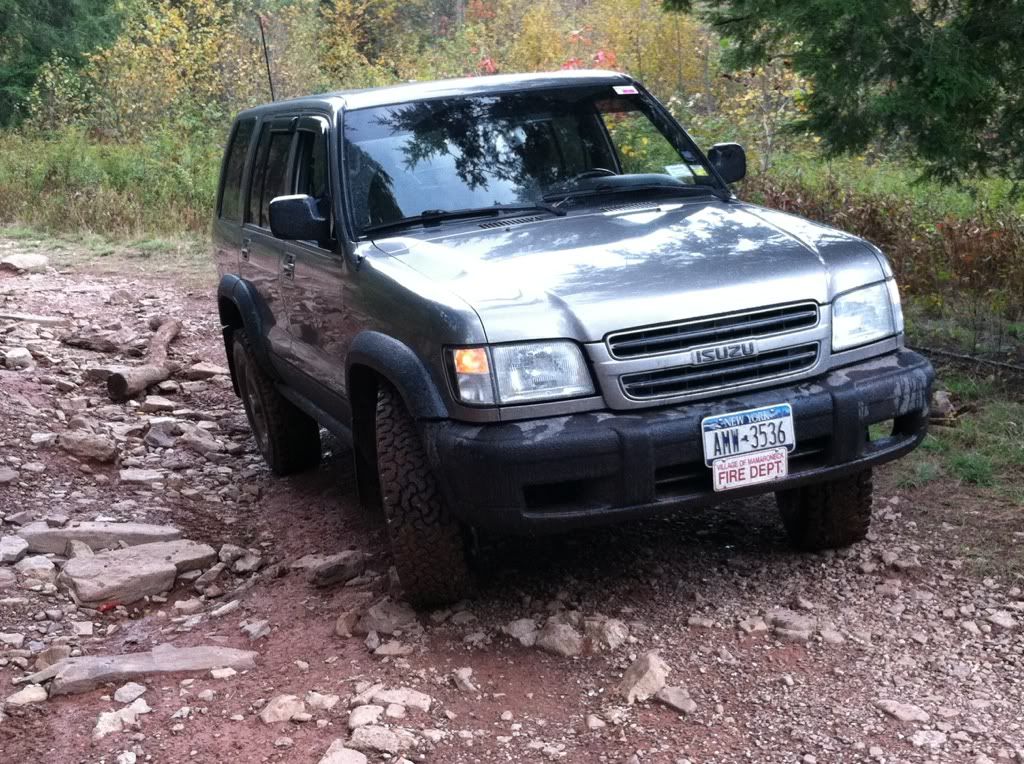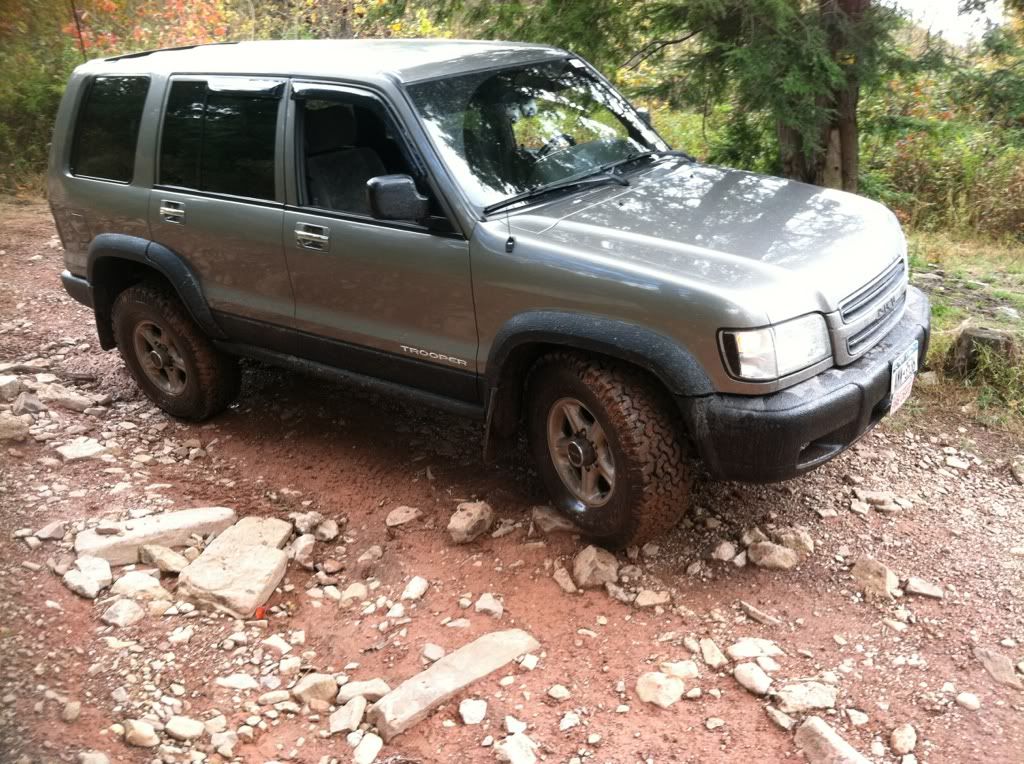 This trail was kinda challenging, very skinny in some spots!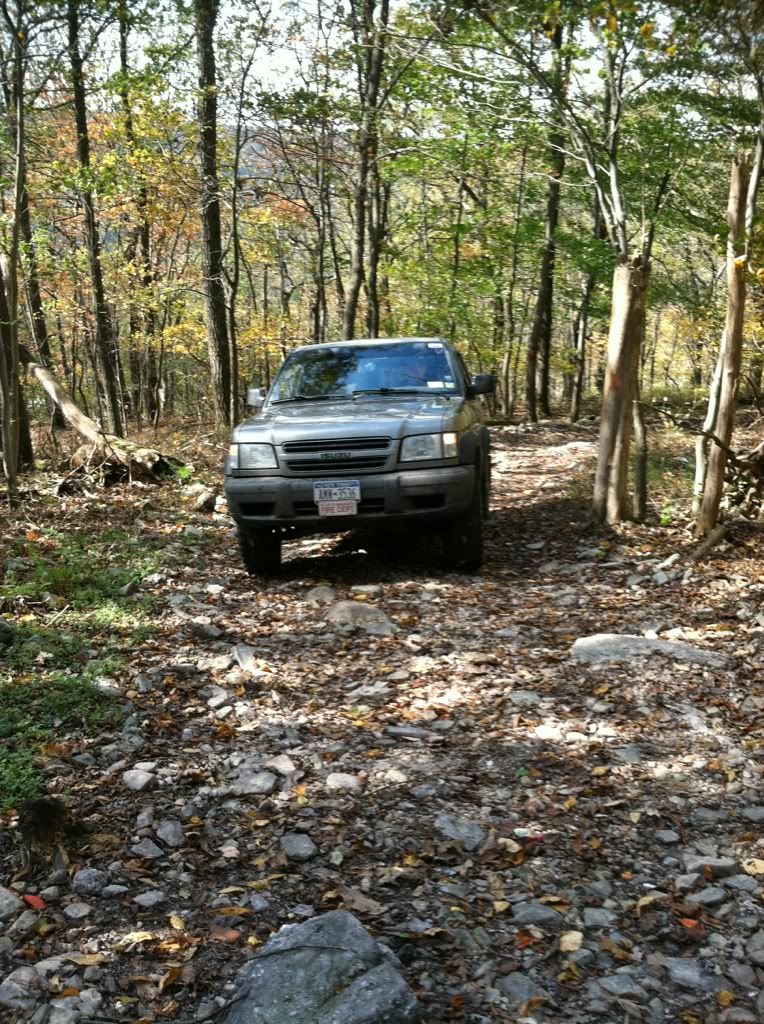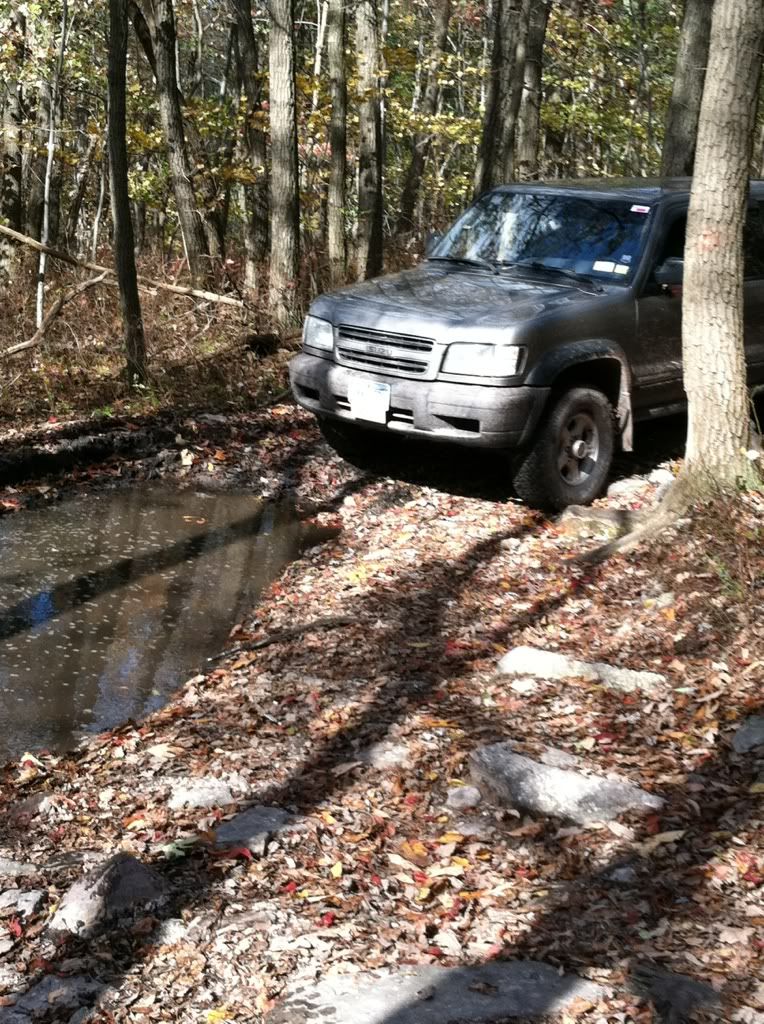 FLEXIN', BABY!
Look how far she tucks!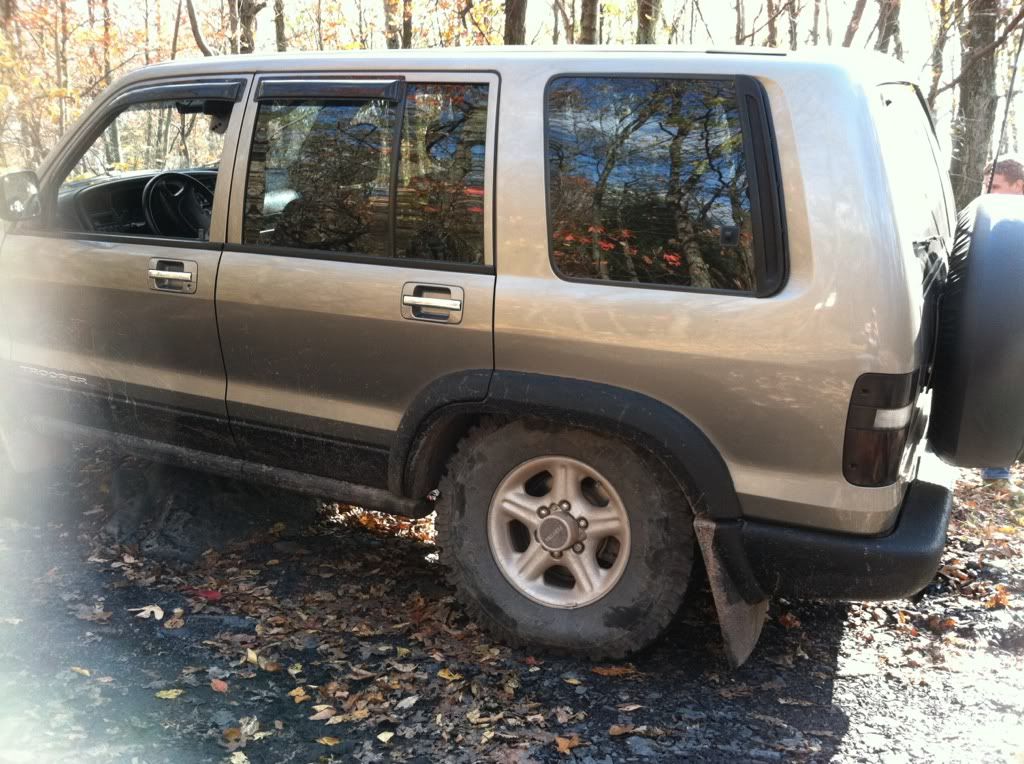 And stretches!
All stock susp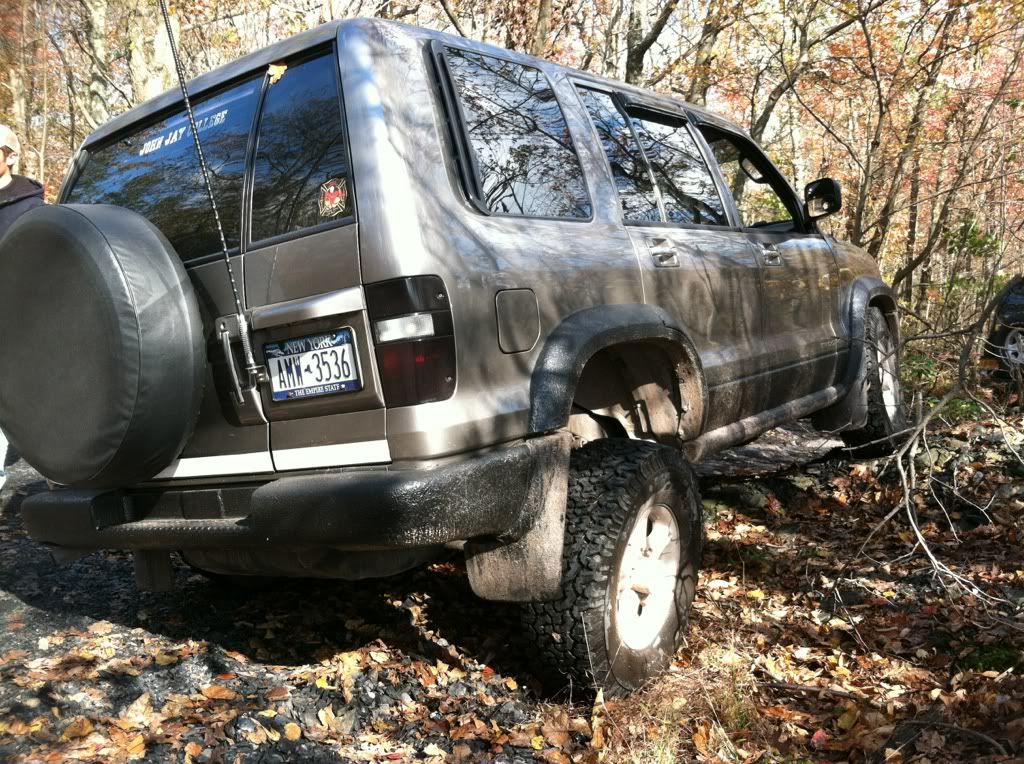 This is a lot scarier when you're driving on it
Going up the trail from earlier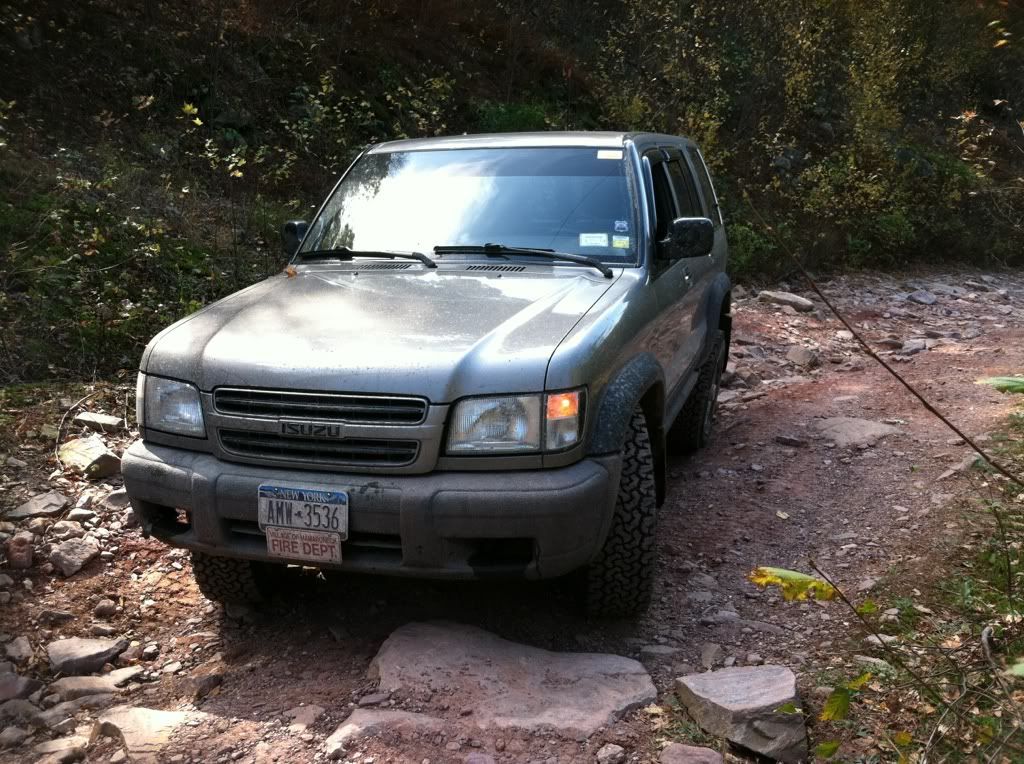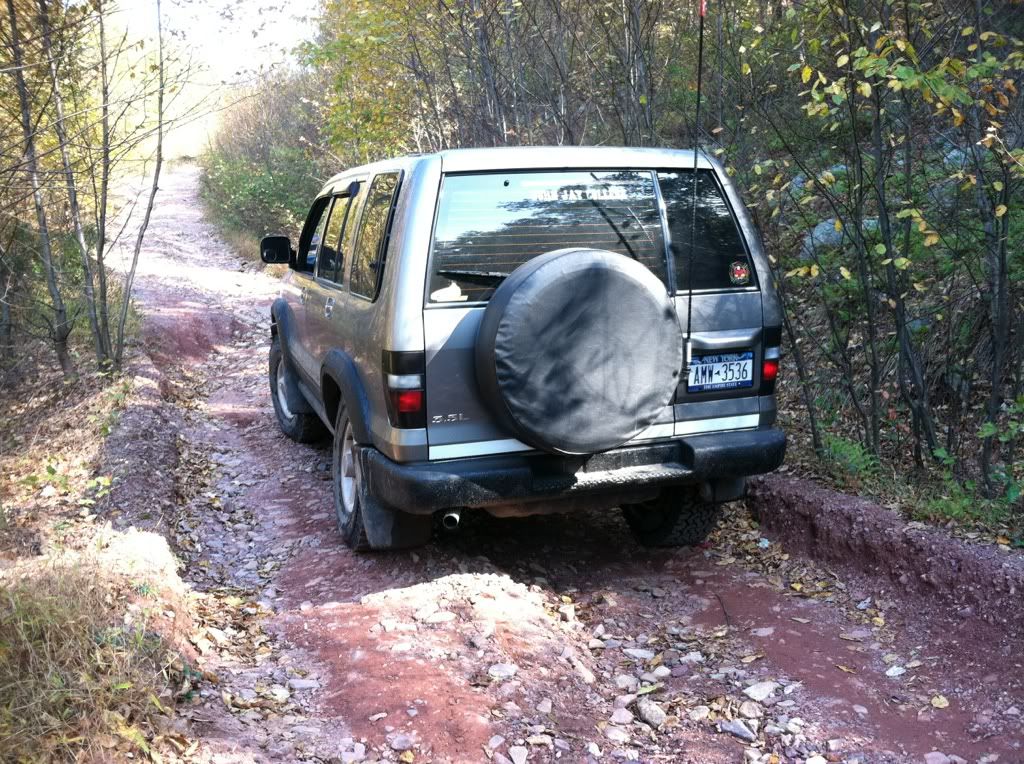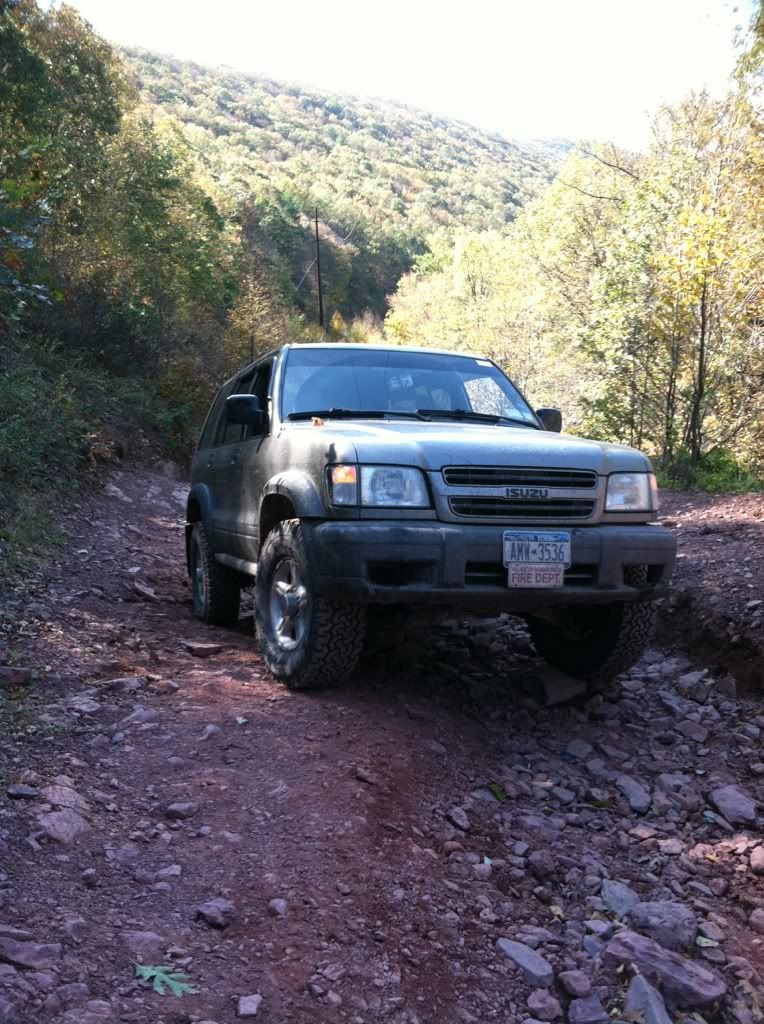 This was a very steep hill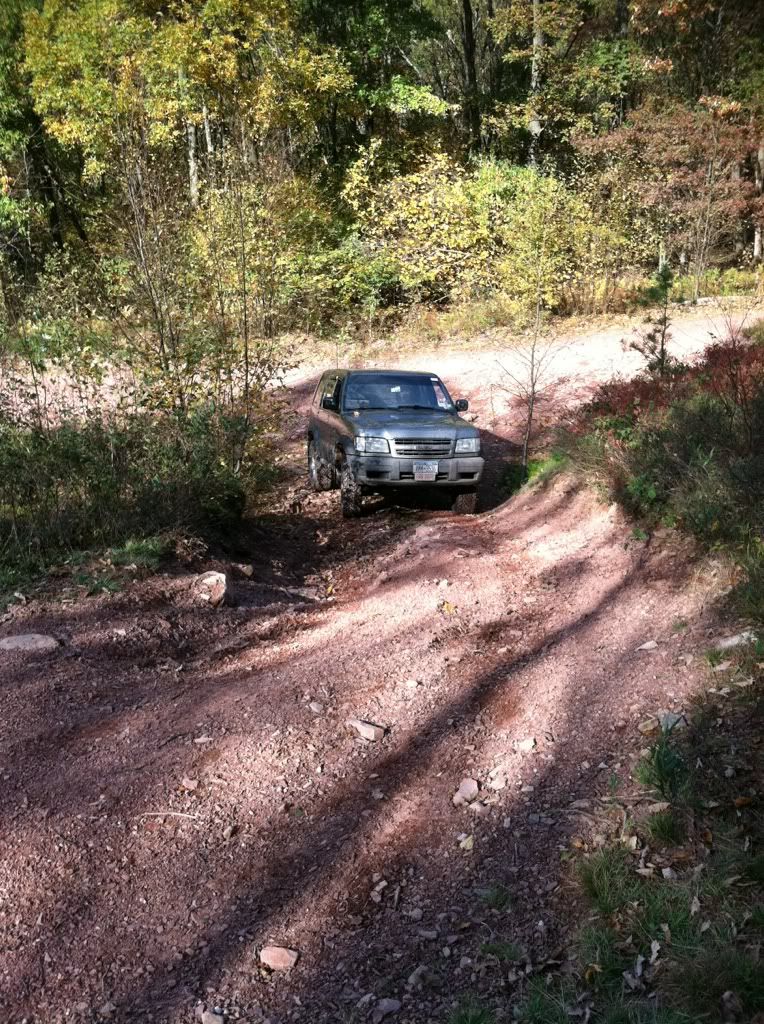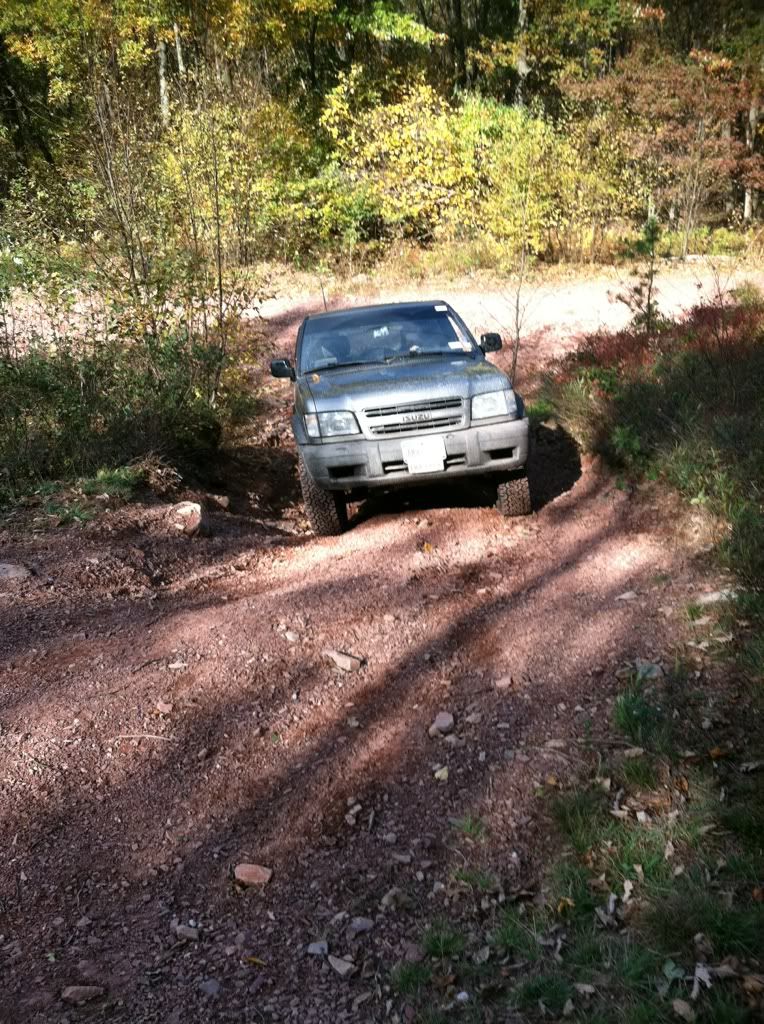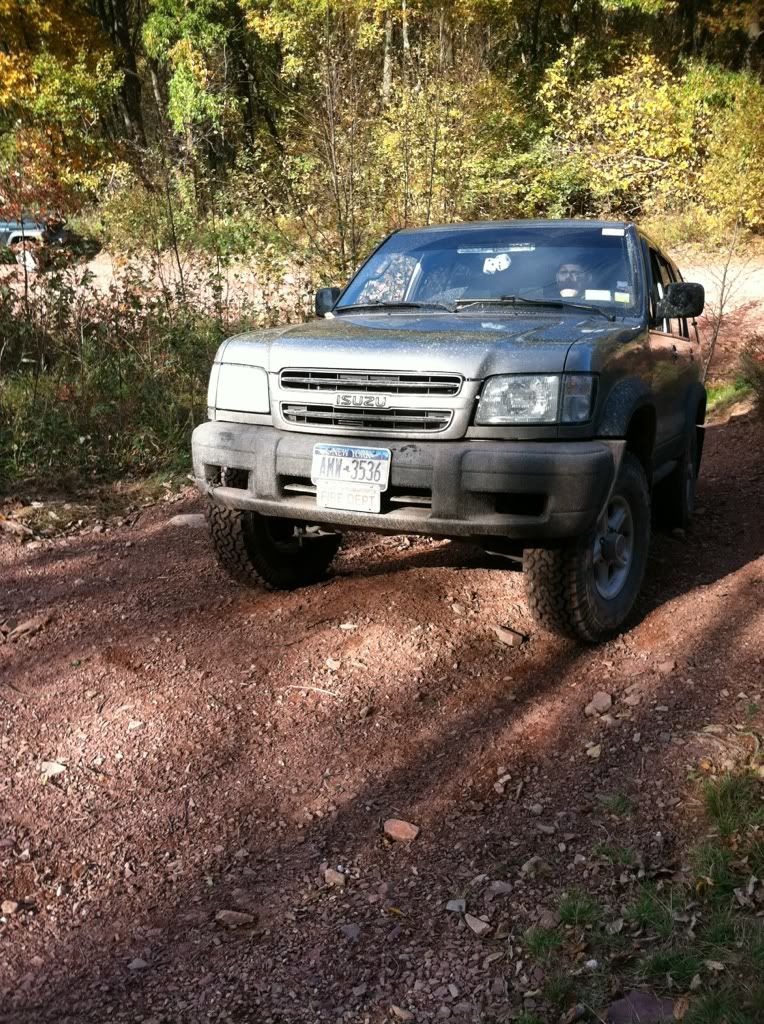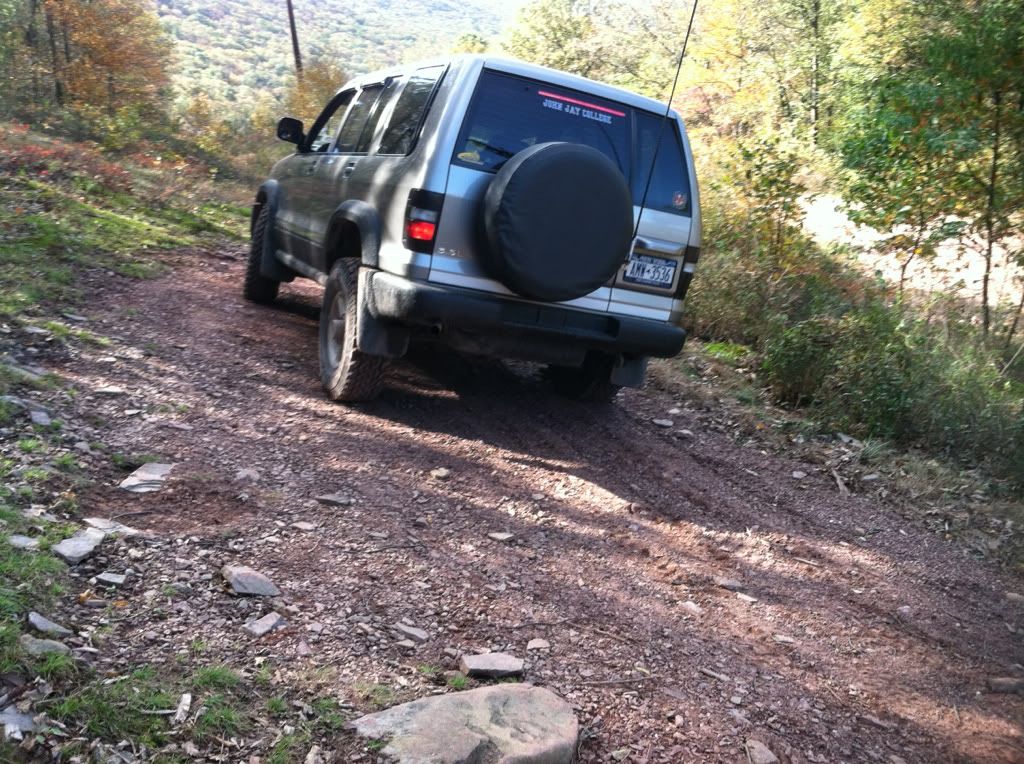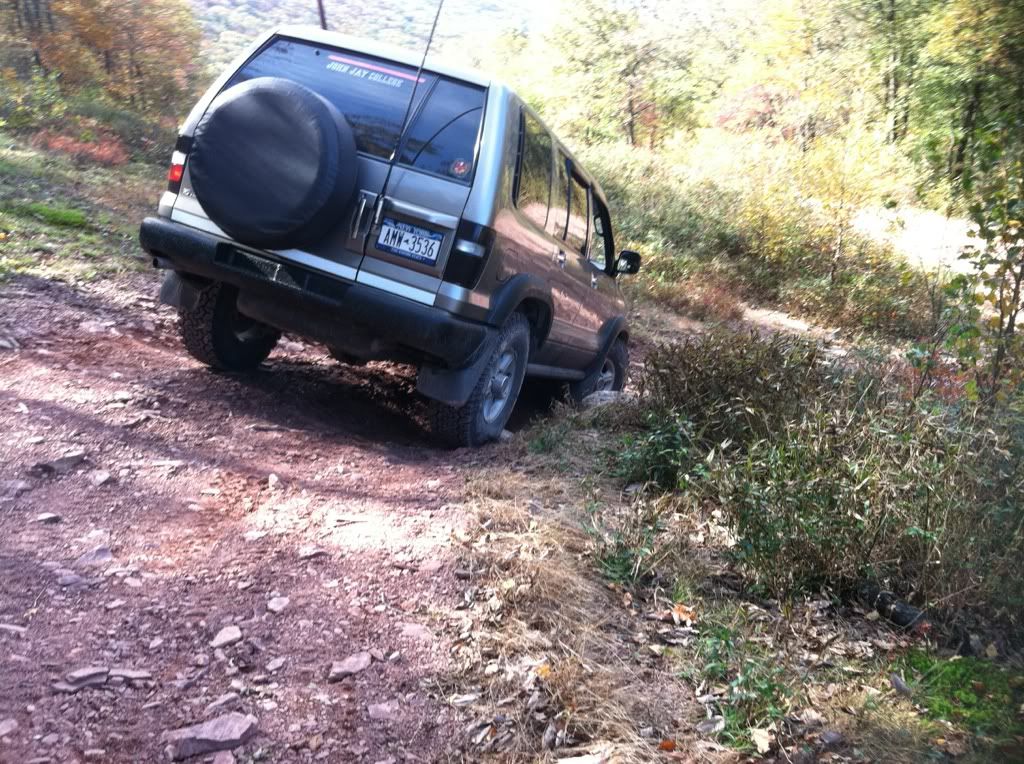 At the end of the trip
And my favorite pic, even if the Jeep is first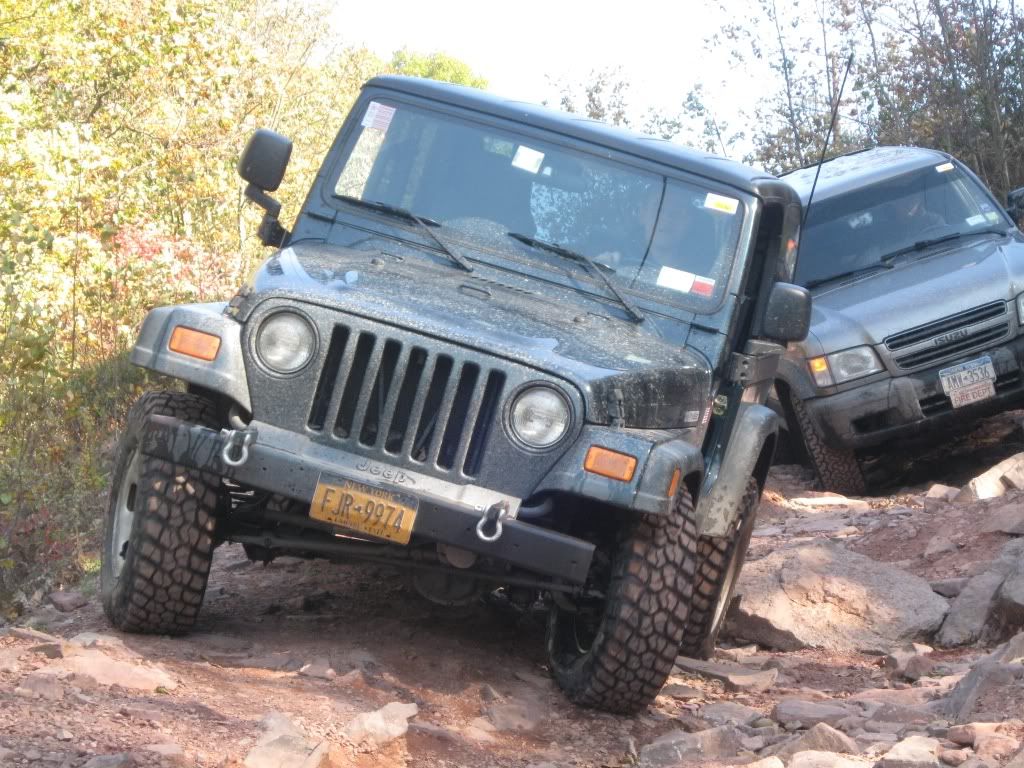 I think I left with more crap than I came with!
SO that was it! All told, Rausch Creek is an awesome place, I recommend it to everyone in the Northeast
We hit a lot of trails, all were amazing (some were quite challenging!), but there's a huge amount we didn't do (the park is 3,000 acres), so we plan to go back often.
One of the best times of my life!!!