Discussion Starter
·
#1
·
My daughter called me on the phone at 2PM, crying hysterically. She was driving herself and her brother home from school. She says she got rear ended and the guy took off with his passenger giving her the finger on the way by. Nice. Well, a guy who was directly behind the two of them got his tag and followed him until the guy ran a red light. He returned to the scene where the police were already taking a statement from my kids. With the tag number, they found the owner's address and waited. The guy dropped the truck at a church 2 blocks from his house and started walking home. He started running when he saw the cops, but they got him and he admitted to hitting her. He said he was rear ended into her, but he had no rear end damage and the guy who got his tag was right there. He had also called in a stolen vehicle report for the truck before he dumped it, and admitted to that. Habitual offender. Driving with a suspended license. Borrowed someone else's truck (and I hope it is insured!) and drove like an idiot. Now he gets to go to jail. It is the guy who flipped my daughter off who needs a karma beat down!
Photos (as reward for reading this dribble):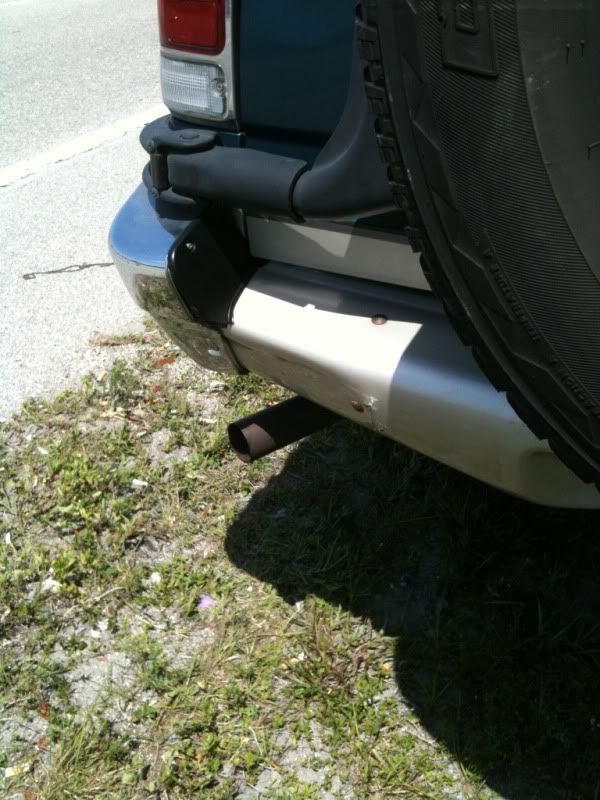 My truck. Needs a new rear bumper and end cap. Third time this corner has been worked on. The tire carrier is a little stickier than before, but operational and it didn't shove the tailgate in.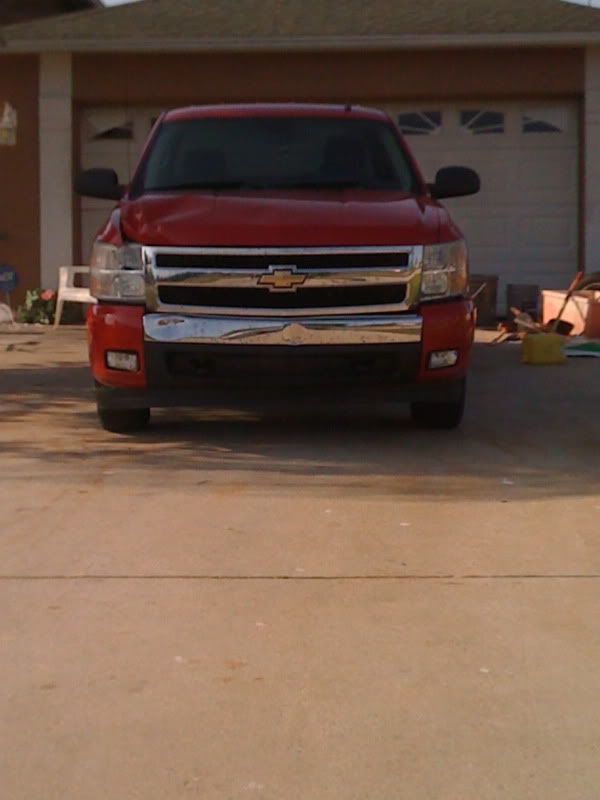 His truck. Hood peeled back pretty good. Damaged light housing and front bumper cover and grill and fender. Sucks for the owner that let this loser drive his truck. And thanks to Chevy for manufacturing such an ugly front end that a 17 year old girl can identify!
Thoughts on repairs? I'm sure an insurance company would rather total it, but I can't replace it with $1500 or less.