Discussion Starter
·
#1
·
Well, I figured it's about time I made a build thread. I am horrible about remembering to take pictures, and am no Dr. Suess so bare with.
As many of you know, I've got a 2000 Trooper. Bought it bone stock back in 2007 from a older couple with 80k on it, and I've had pretty big plans ever since. I always loved the rugged styling of the Troopers, but what really sold me on them is that you rarely see one modified and they're great bang for your buck.
First thing I did was throw on a Yakima roof rack so I could haul my mtn bike to the local trails. I also spent plenty of time roaming out in the nearby National Forest.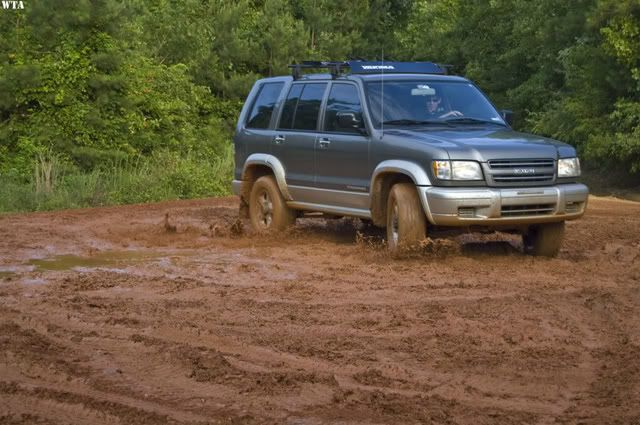 Next on the list was to replace my old tires. I found a hell of a deal on some BFG KMs when they were being phased out, so I picked up 5 in 255/85. I had no lift, and they rubbed some in the front on the top inside edge of the fender flares, but it wasn't too bad.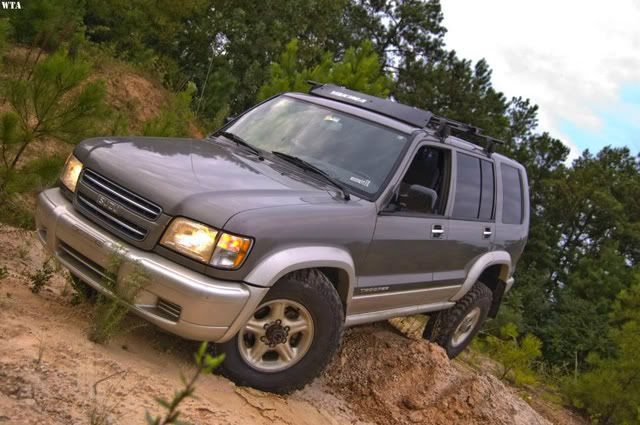 Shortly after that, I rear ended a BMW M Coupe :-| . The damage wasn't very bad, but it bent up my bumper support. I saw Endo selling his Independent4x bumper in the classifieds, so I snatched it up.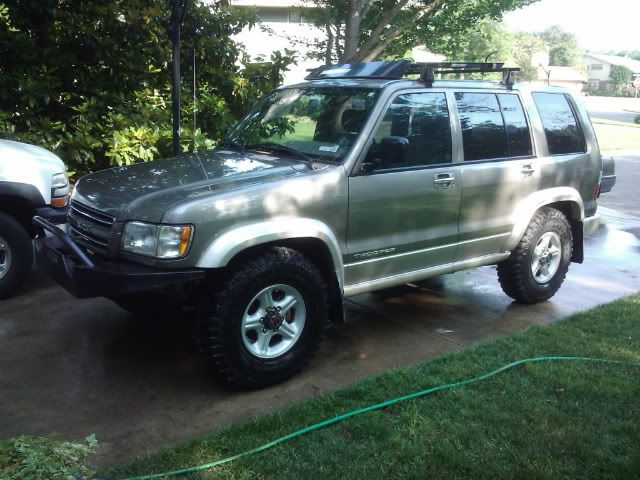 She was starting to come together quite nicely. I soon started trying to piece together a lift with the money I had on a college budget. Luckly, I found a set of used OME N85s for the rear for $40, so I was able to stay under $400 with those and new 929 and N65s for the front. The N85s offer a ton of flex out of the Troopers.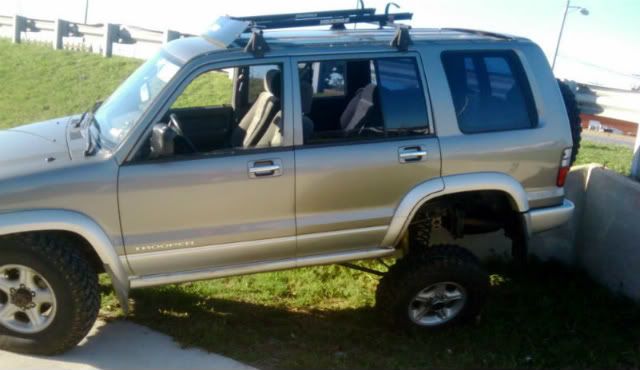 Now that I had a lift, it was time to do a little off roading. I kept it off the hardcore stuff since I didn't have sliders on yet.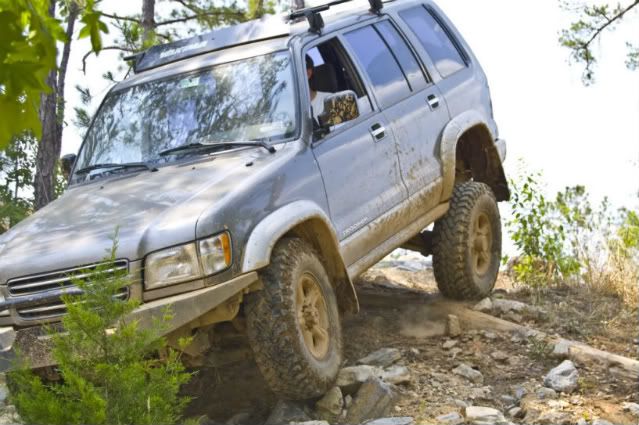 Also went mudding enough to finally get stuck. 10ft farther and I would have been home free. She got a little dirty.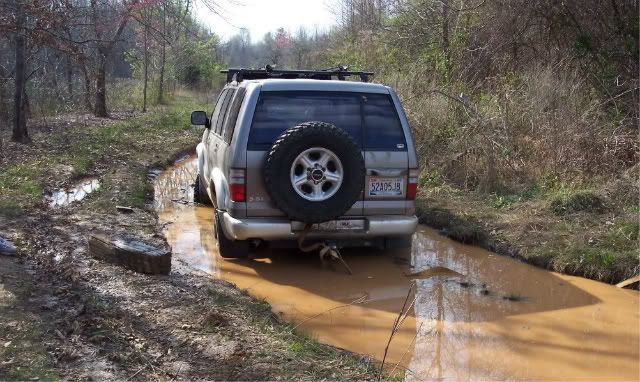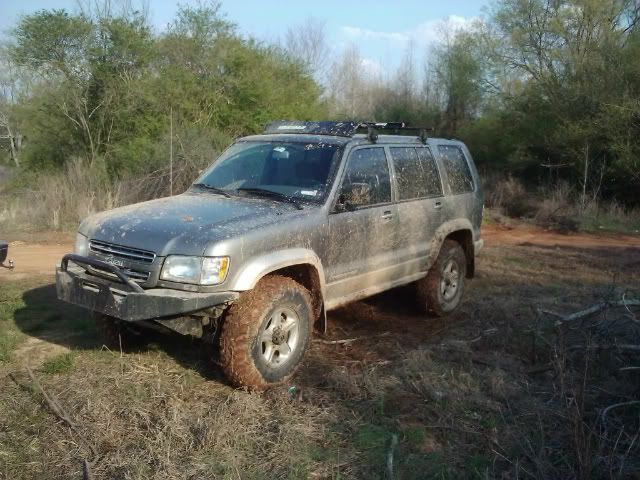 I wanted to add a set of sliders, but am too cheap to pay $400 for pre made ones. I found a local guy who was doing a big order from Trail Gear with free shipping, so I had him order me a set of 67" sliders. Only bad thing was the Trooper's frame hangs a nut hair lower than the rocker panels, so I installed a 1" body lift to solve that problem. I spent about $45 on the body lift by ordering the pucks from Performance Accessories and the bolts from Fastenal, not bad. Here's the final ride height she sits at today. I have a 1" spring spacer in the garage, but I don't think I want to go any higher right now.