Discussion Starter
·
#1
·
OK, I'll admit that few will like this look, but for those like me that like the look of the stock Isuzu center cap, here's something I did just for fun in about 5 minutes. I already had the parts required, so there was no cost.
BEFORE: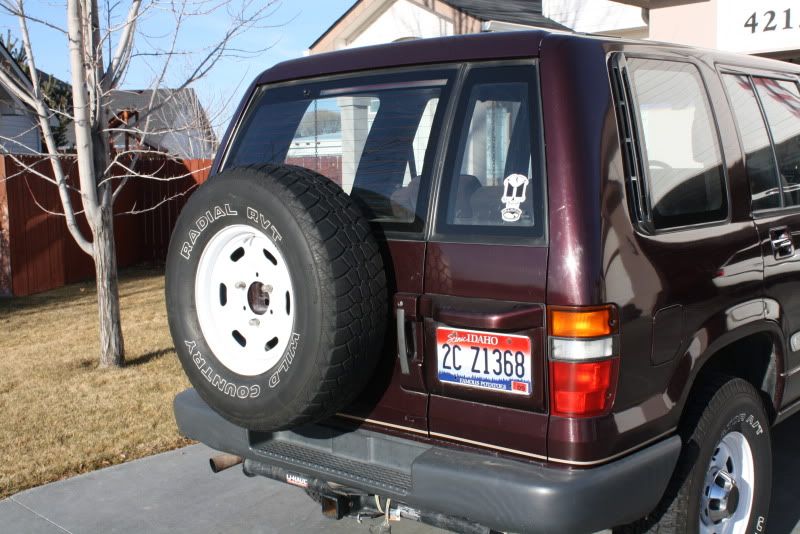 AFTER: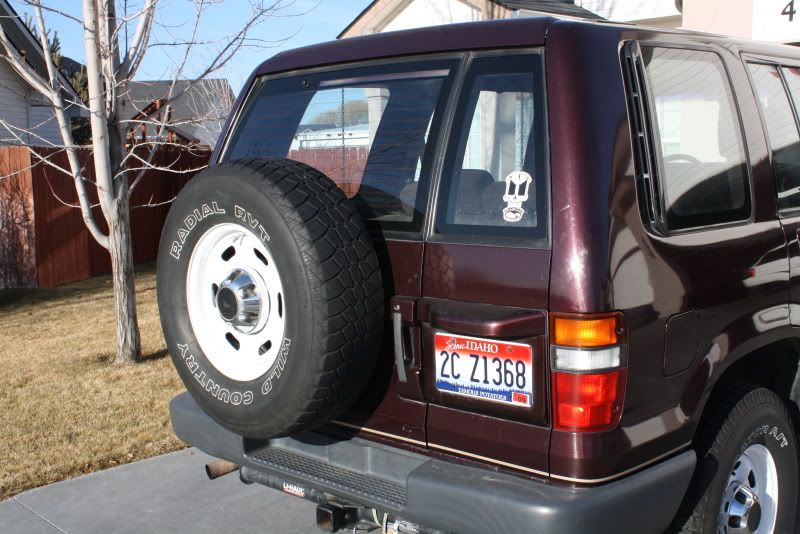 My original factory canvas cover has a badly split seam, as do most that I see. Also, when I went to the larger 265/75 tires, it wouldn't fit anyway. The solution to dress things up a bit is to put a matching center cap on the spare.
The problem is, the plastic hanger on the wheel mount sticks out too far to mount the cap. This piece is held on with a single 12mm nut, and is very easily removed.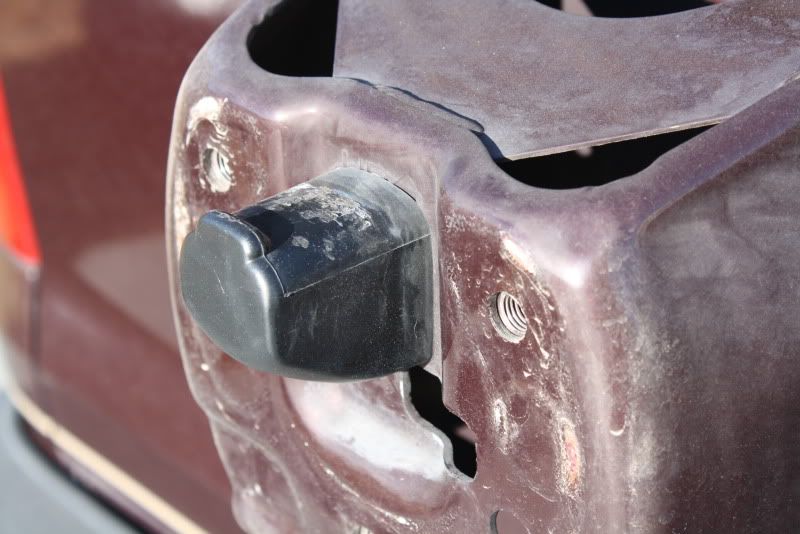 The 3 bolts that hold the spare on are then threaded through the mount from behind, so that they stick out like lug bolts. The reason for doing this is that factory lug nuts hold these center caps on far more securely than the spare wheel bolts. Also, with the hanger gone, it's nice to have lug nuts to hang the wheel onto while you tighten.
The only parts I needed I already had:
Center cap
3 lug nuts
Anyways, just a little tip for a small cosmetic upgrade. :idea: