Discussion Starter
·
#1
·
I've never done a build thread. I really should document everything, I'm trying to get better and keep it current.
It starts off a little over a year ago 11-12-2011. I awoke at 5am and made a 4 hour journey to northern VA to scoop up this craigslist find. It was listed at $950 but he agreed to $750 over the phone. From talking to him, found out the vehicle was working perfect, he came to a stop at a light, when he went to take off it didn't go. He turned it off and when he tried to restart it just a nasty sound. He took it to a mech who looked at it and told him he had a broke crank. For me this is perfect, I've got a great DOHC in a 94 LS beat all to **** vehicle. So I scoop it up and bring it home.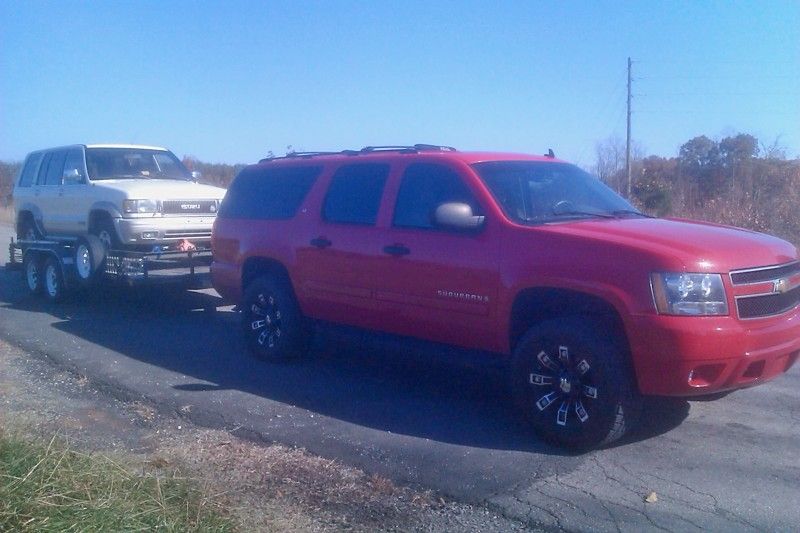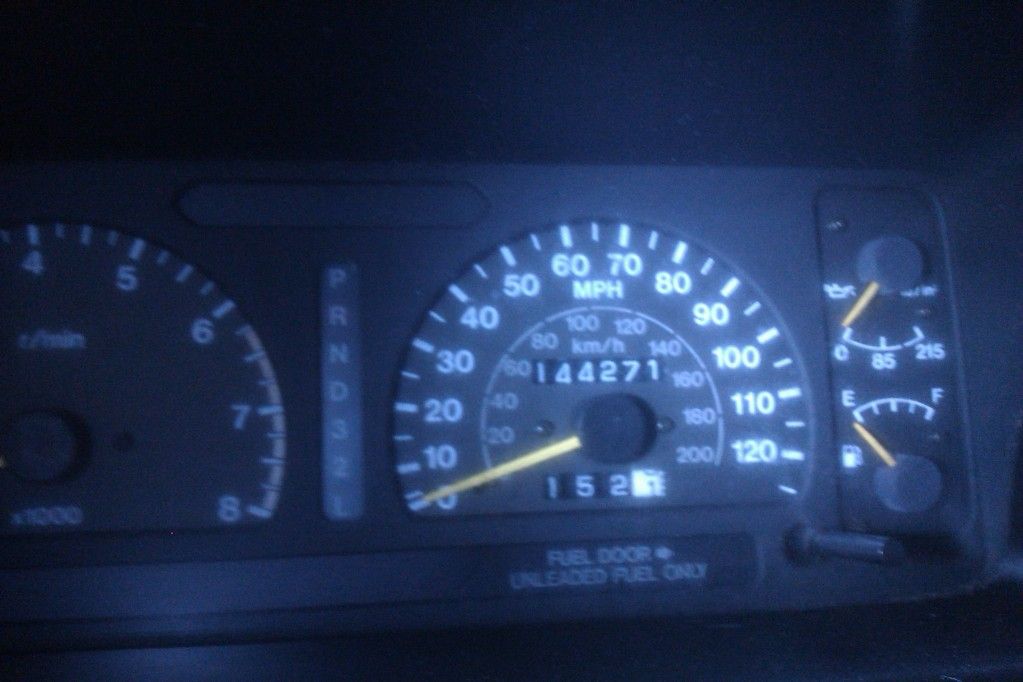 It sits outside for a month or so, in the mean time I pick up a local score 97 seized eng for a good price this joins the 95 and the 94 I already have. I'm begining to have a Trooper graveyard at my shop now. I list them up for parts availability on here, knowing I don't need all these spare parts. Sell a few things. One day I'm talking to a mech friend of mine and he's asking what's wrong with them. I go over what's going on with them and my plans to get the 95 going with the eng out of the 94. He says "you know it's a good possibility the crank's not broke, probably just the flex plate". Well damn, now I'm curious. The next day my employee and I pull it into the shop and proceed to take the trans out. Now we've got a good view of the flex plat and sure as **** you can see it cracked all the way around the hub, but still held in place.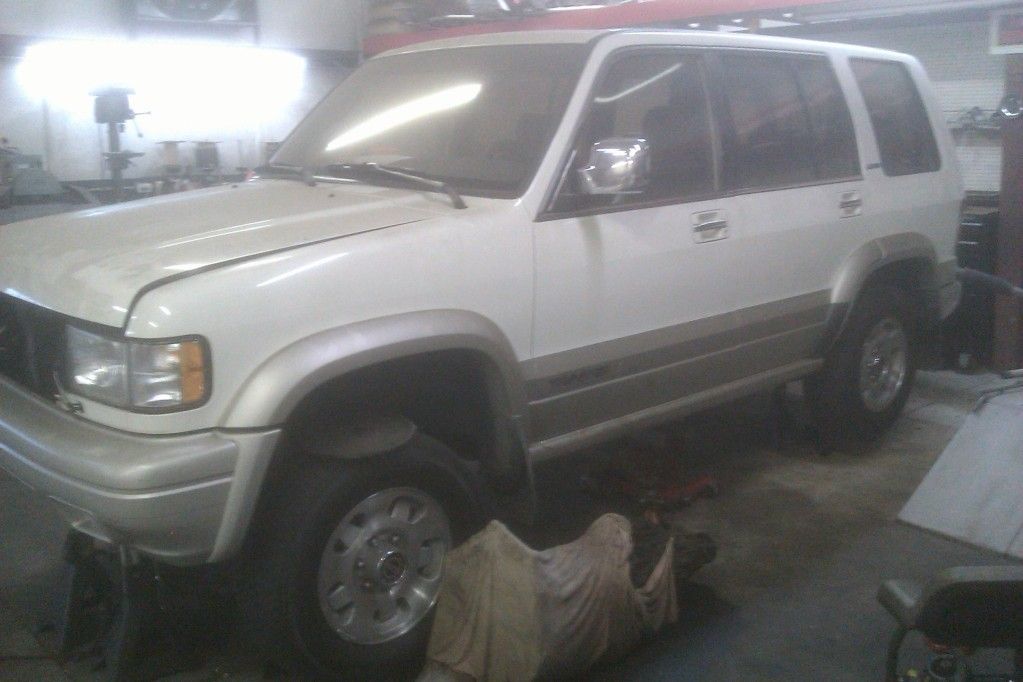 Here comes the real sitting. Our busy season at work had kicked in full steam. We sell and service outdoor power equipment (mowers, trimmers, chainsaws). I just leave the Trooper there in the shop, trans beside it for the entire season, always in the way, but out of the nasty environment here on the east coast. So about a week ago, I decided to start tinkering with it again. I 've been wanting to re-finish the Dakar emblem on the grille, to something to remind me of how I want the build to go. So I remove the grill and take the emblem off and work some magic on it.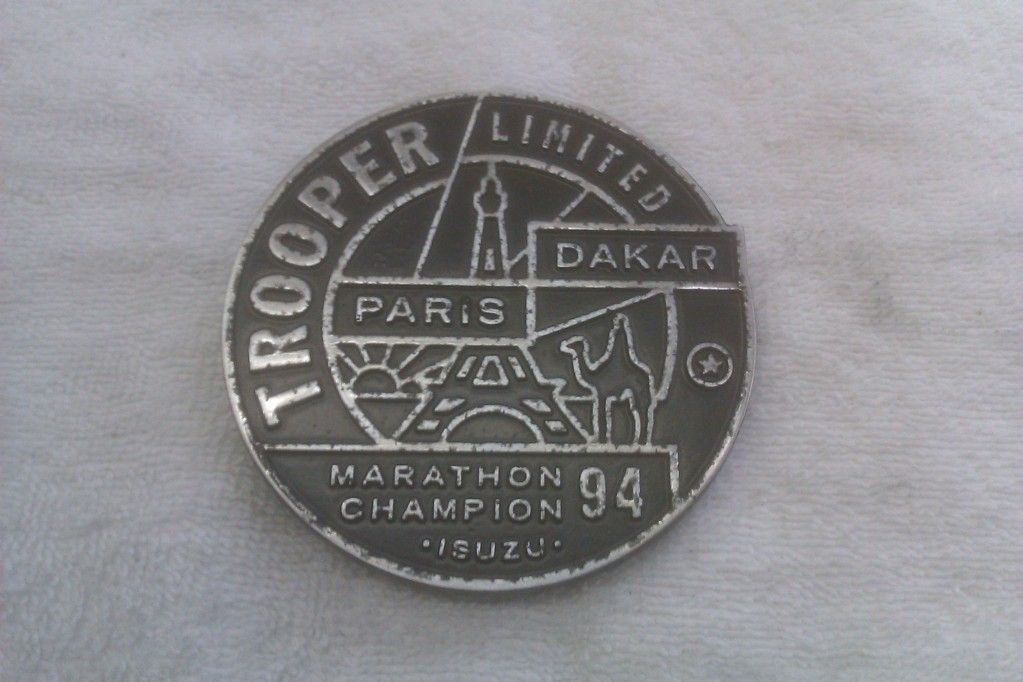 I think this sets the tone for me. I plan on keeping the Trooper it's natural white color because it's clean and doesn't need to be painted. However I'm not particuarly fond of the condition of the bumpers and the gold/silver color is chipping off. This will become satin black and textured. I start with the bumpers thinking I'll leave the fenders in place for the painting (I change my mind on that one). I get the bumpers and covers off and realize 1. I like the way it looks without the factory bumers 2. They're not in the best of shape anyways. So bumper's will be built for this later on from bare steel. I go ahead and decide to remove the rest of the trim (man they hold some debris), mainly because I need to replace two pieces that are a little busted (spare vehicle for this stuff)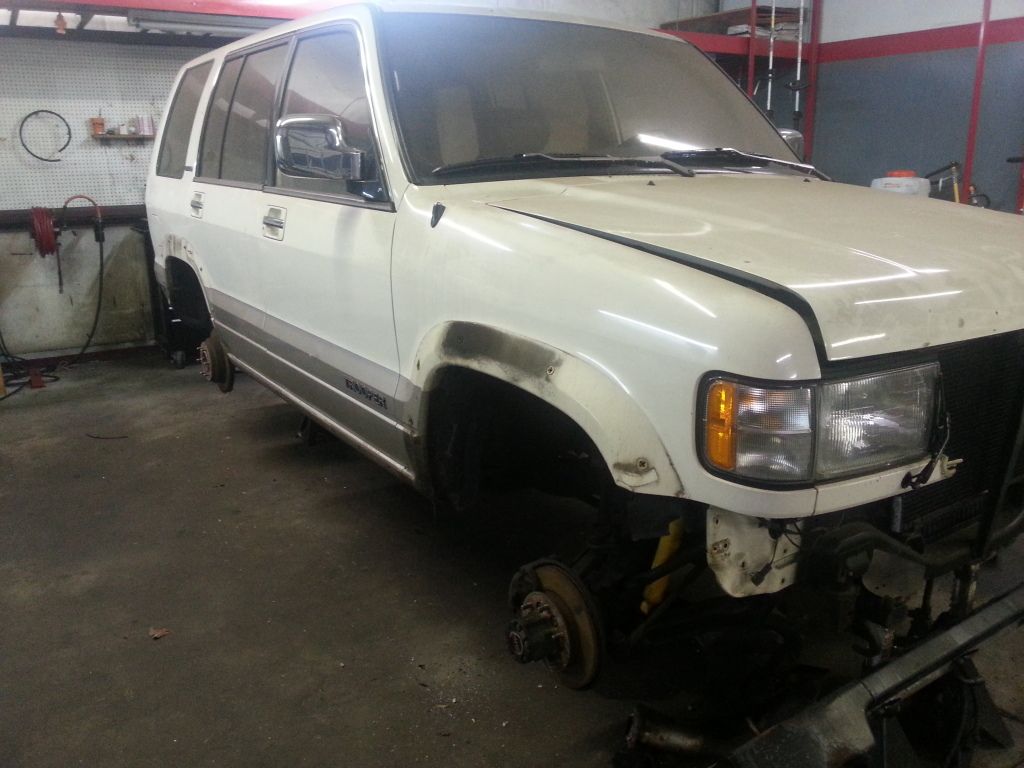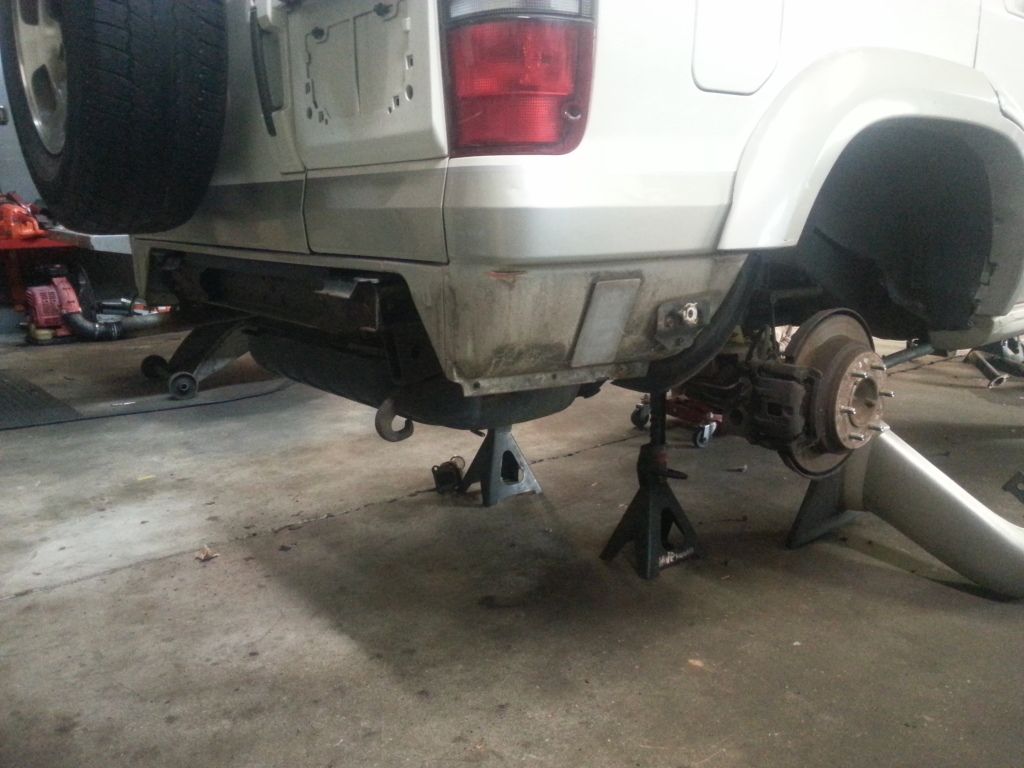 Now we're caught up to date as of today. It may seem like I'm jumping around on my repairs, well I am. The guy that helped me remove the trans is no longer working for me and I was out of the shop while he unhooked some of it. The said Mechanic that suggested the flex plate said he'd put the whole thing back in hook everything back up for $150. I'm going to let him do that, and help as needed. So I'm tinkering with everything else till we can get a Sunday to knock it out (or in depending on how you look at it). I was thinking I might need to replace the rear main seal while the trans was out. So I got under there today and removed the flex plate so I could inspect the seal. The seal is fine, most of my leaking oil is coming from the topside ie valve covers, nothing horrible but will need to be fixed later. I want to get the trans back in with the new flex plate and make sure this thing operates with out any other problems before I do anything else major to it. I'll keep doing minor stuff in the meantime :lol: