Discussion Starter
·
#1
·
This is the story of "theBeater". I had spotted it on craigslist 2 day before Christmas. I think I had passed it over the day before and something told me to check it out. It wasn't something I would have normally looked at price was a little high at $1500. One of the first things I noticed was it said fairly new 285 tires with about 85% tread. The next thing I read was a shocker, includes but not in the picture a fully built steel bumper worth $800 (no name listed). Last and not least it was only like 30 miles away
. So I made the call 2 days before Christmas, talked to the guy asked a few things, but the important question was about the bumper. He said oh yeah, well it's not mounted right now (no prob), it's an ARB (sweet). I make arrangements to check it out the day after Christmas. So the morning arrives, it's raining....no pouring, just swell. I go into work (my shop) and install 2 new tires on my 16' trailer that I use to haul Isuzu's around on and of course I bust open my middle finger, great start. I head over to his house (Sam was his name) and make it there just after 10:00. Still pouring I check it out to some degree. He had to jump it (said it had been sitting since he got a newer vehicle), I realized the intake tube was cracked from the weight of having a cone filter installed with no support and it's a SOHC vs the stated DOHC. All of these things are small things, the important things I'm worried about are great ARB Bull Bar with winch mount, and Bridgestone AT tires in great shape. One more added bonus was it included a high lift jack. I offer him $1200 and we end up agreeing on $1300, clean title included mind you. I'm thinking ARB + Tires + Parts + Scrap = good deal. So I drive her up onto the trailer, strap her down and head back home, smiling the whole way
. Well I get to check her out a little the following AM and realize there's really nothing major wrong with this thing. This would make a good daily driver and maybe tow vehicle, being as it's the 5 speed. As of right now, I'm not 100% sure how I'm going to use this. I do know this much, I will get it in 100% working order and will decide what to do with it at that point. The ARB and tires are going to be used on my 95 Limited (build thread here
http://forum.planetisuzoo.com/viewtopic.php?f=15&t=66472
). I've already hunted down the parts I'll need to fix the air filter situation, thanks to "Jerry" for the hookup there. I'll be sure to post some updates as things progress. Here are a few pictures as I'm sure you're tired of reading by now :lol:
Pulling out of the guys driveway, he was out in the boonies LOL, but so am I for that matter.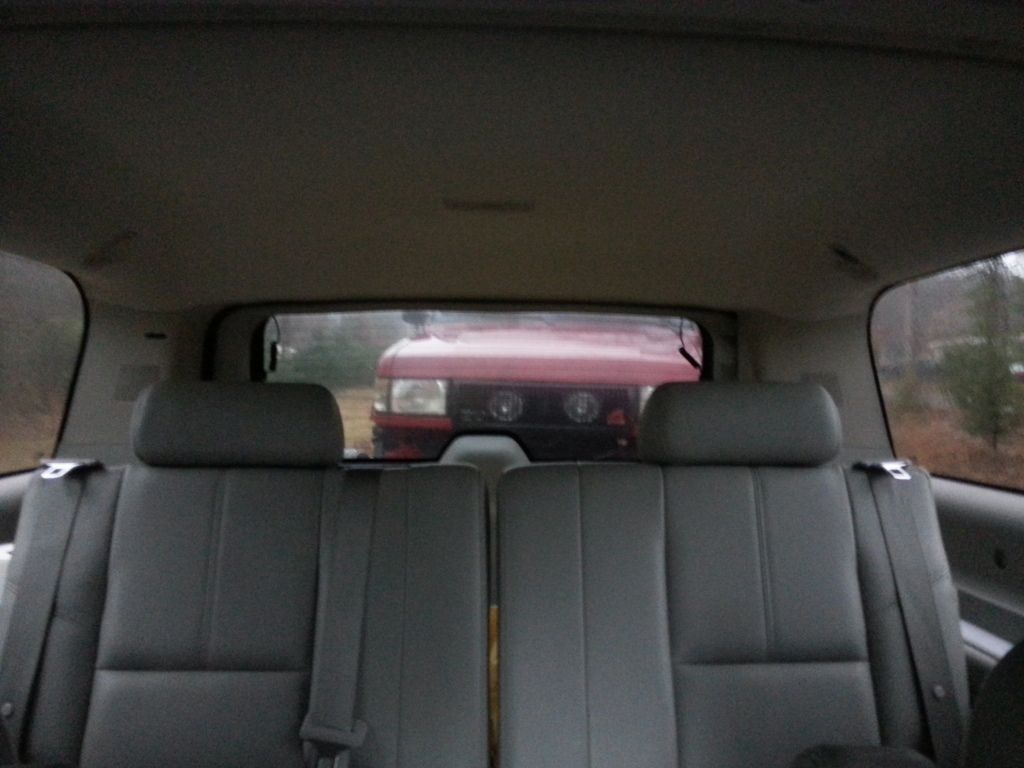 Back at the shop, the paint looks decent only because of the rain, a lot of clear coat is missing :|
I like how the lights look behind the grille, If I end up keeping this for myself I'll make some real brackets to mount the lights like this. Not crazy about the zip ties holding them in place.
The tires are in good shape (I say 80-90% left for sure), size 285-75-16, just wish they were a more aggressive tire. For those that say these tires fit with no lift, they do, but he warned that they scrub during full turn sometimes....just for the record.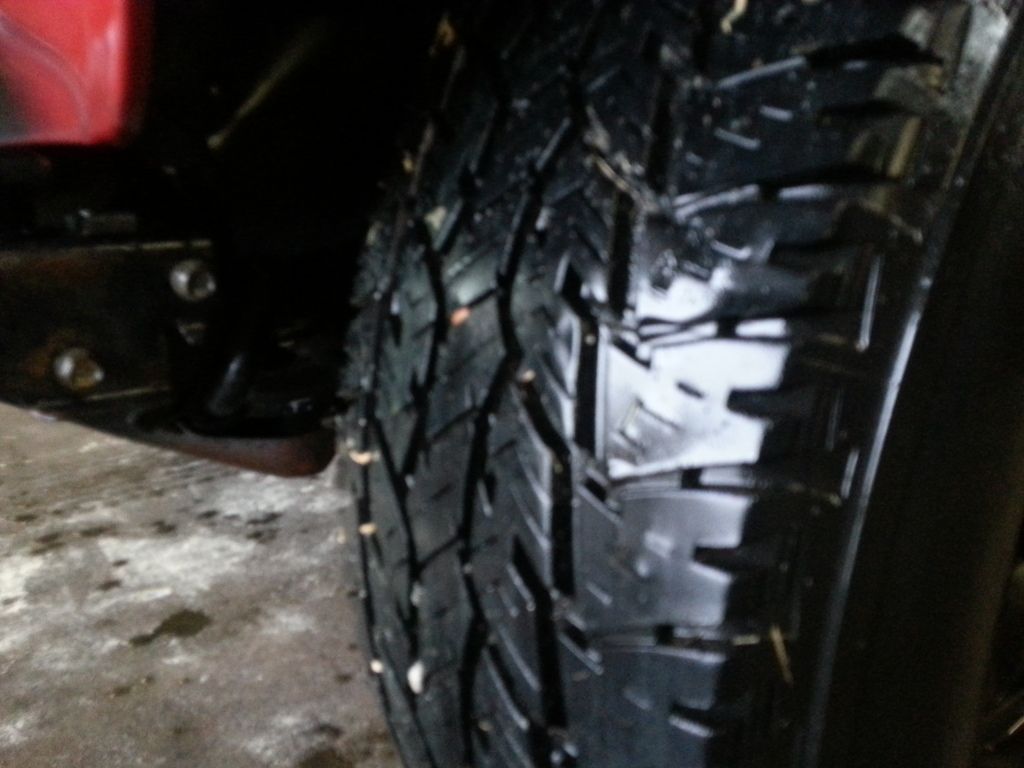 The ARB bull bar already sitting in front of it's new home
Charging the battery after checking all the fluids. Still need to give it a through evaluation though, probably after the New Years.
I've added a link to keep track of fuel mileage in "theBeater"