Discussion Starter
·
#1
·
OK...............I need some room on the shelves so I'm getting rid of some stuff I've been holding on to. First up is a NEW set of OEM Isuzu wheel bearings. I bought these over a year ago and installed the races in the hubs then found out my spindles were damaged. I wound-up doing the big-brake upgrade and their were a new set of wheel bearings in the hubs that Jerry sent me so I put these back in the box. The races will have a little scuffing from installing/removing but the bearings were NEVER put on the car. The bearings are $200 shipped
OBO
, that's a little less than than what I paid for them. According to Jerry, here's what the bearings fit:
[[/i]ALL TROOPERS FROM 87 PRODUCTION THRU 2002 USE THE SAME INNER AND OUTER WHEEL BEARINGS
ALL RODEOS 2 WD AND 4 WD USE THE SAME INNER AND OUTER WHEEL BEARINGS AS THE TROOPERS, SAME PT NO
ALL AMIEGOS USE THE SAME BEARINGS 89 -94 AS THE RODEO////////// 98-01
ALL 4WD PICKUPS FROM 88-94 USE THE SAME BEARINGS AND ALL THE AXIOMS USE THE SAME WHEEL BEARING
PT NO FOR THE INNER WHEEL BEARINGS 897118-3070
OUTER WHEEL BRNG NO 897118-3060
ALSO......I HAVE AN EXCELLENT SET OF USED FRONT WHEEL BEARINGS THAT CAME IN THE BIG BRAKE UPGRADE PICTURED BELOW. THEY ARE STILL IN THE HUBS BUT I CAN REMOVE AND SHIP OR JUST BUY THE HUBS AND BEARINGS AS A SPARE. I ALSO HAVE A SPARE OPEN CARRIER THAT I TOOK OUT OF A REAR 12-BOLT. IF SOME ONE WANTED TO WELD ONE UP.....HERE IT IS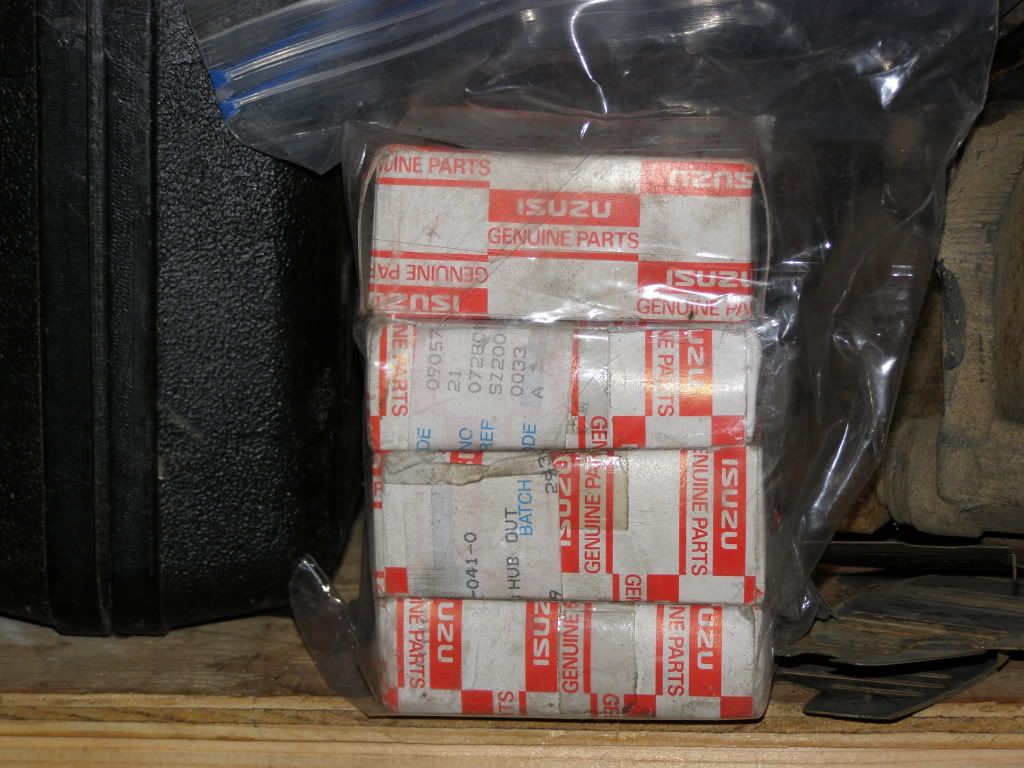 Also, a coil of a 3.5. I threw this part at the SLX last year before I realized it was a burnt valve. I put it on and then took it off when I realized it wasn't the issue. It was a $100 new, I'll take $50 shipped in the US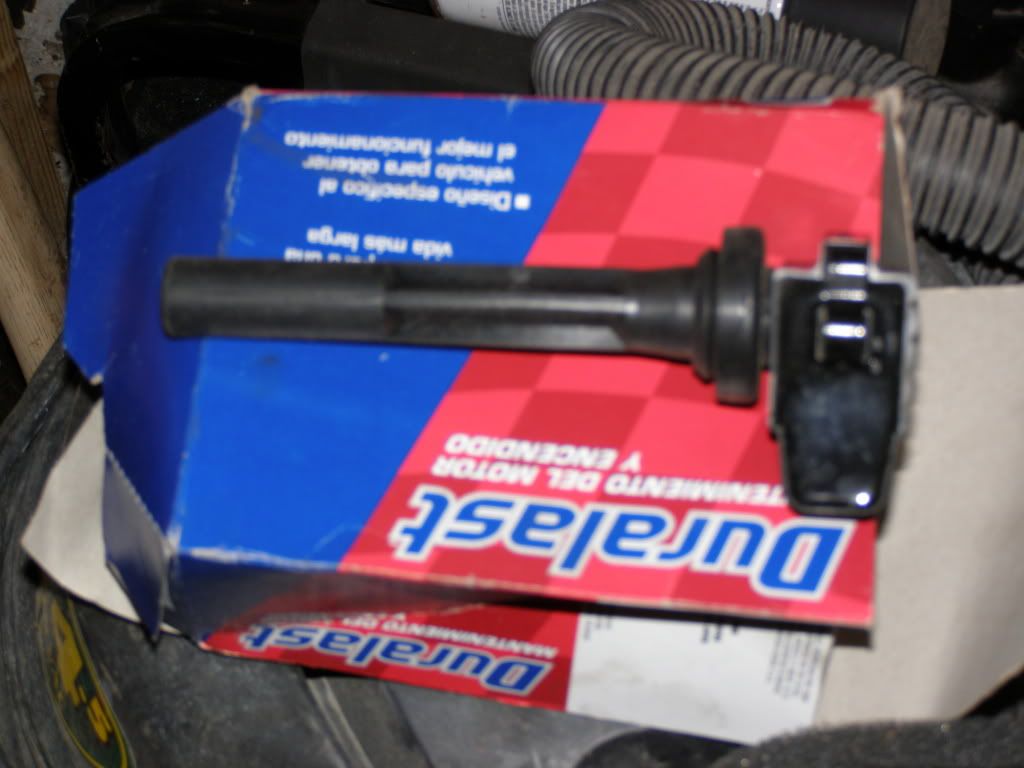 A good used EGR valve. I had a brand new one for my rebuild so I used it. $30 shipped.
Hubs!!! I have a brand new one (left) but the price on those is rediculous so I'll probably keep it but I have 2 excellent used ones. Get one for a spare. $40 shipped each.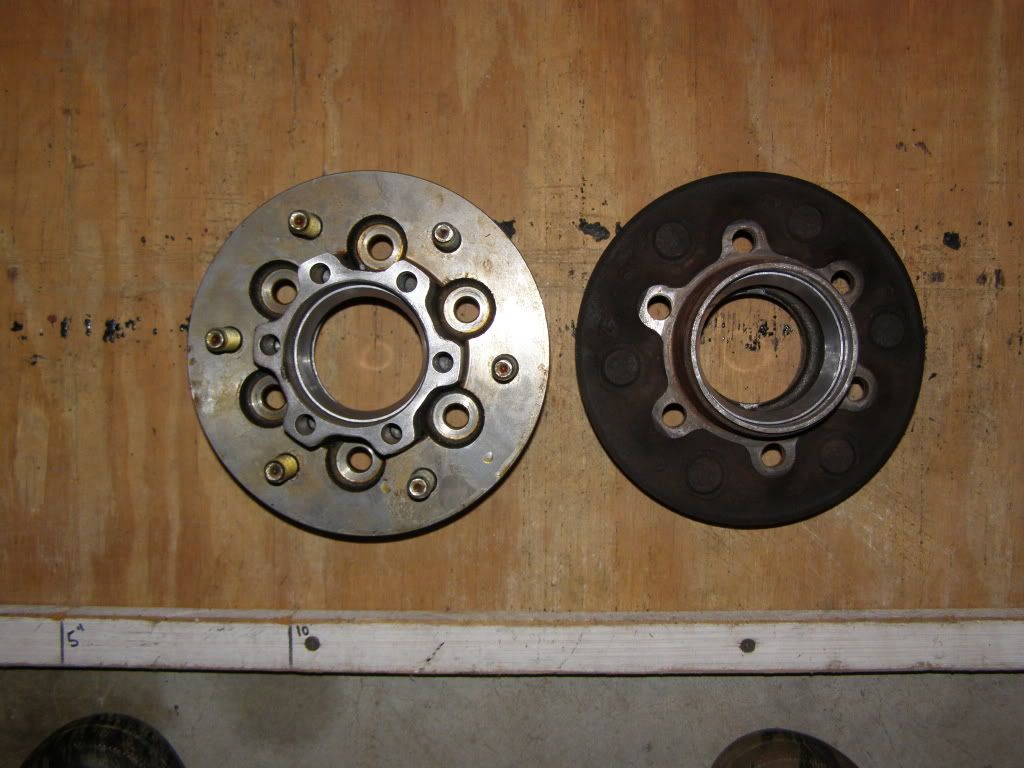 Finally, i will have the entire front brake components from Red as I'm doing the big brake upgrade to it.. The brakes are currently on Red and working fine, but I have the big brakes so I'm installing them. I'll sell everything as a set (L/R Calipers, Brackets, rotors, dust shields, brake pads) or i may consider breaking it up. i'll take $100 for all of it shipped in the US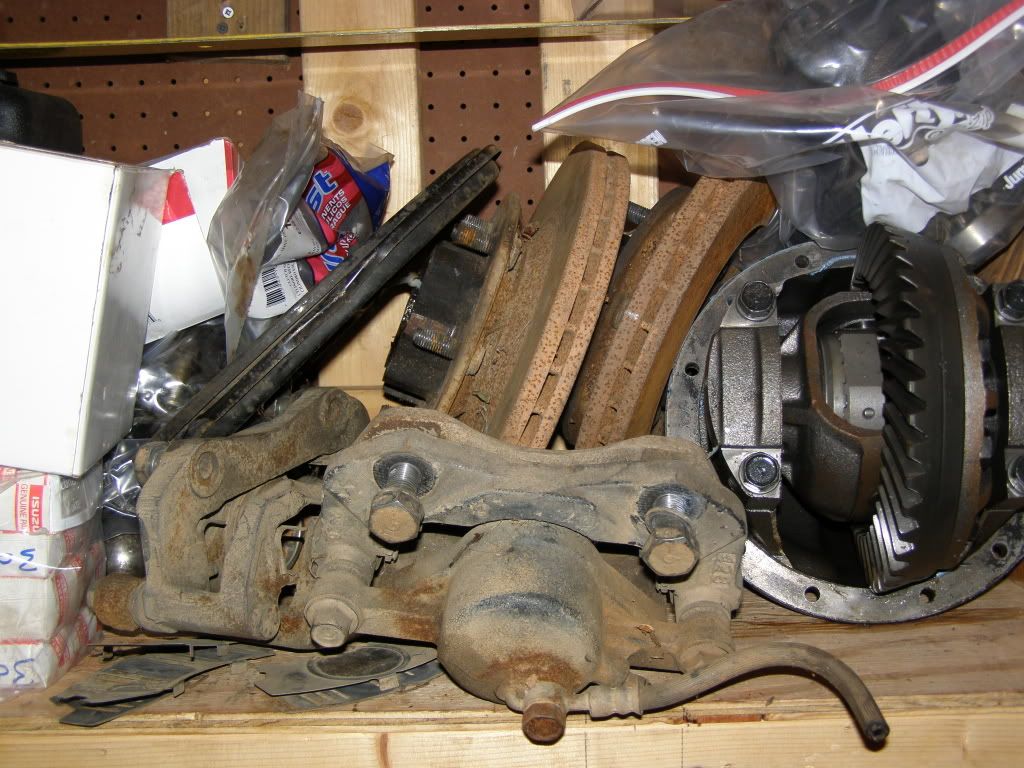 The locked front third and the Rear G-80 in the above pic aren't for sale. However, I will have 2 open rear thirds and an open front third for sale when I get all of this crap installed. they are all 4.56 gears