Discussion Starter
·
#1
·
I bought this Rodeo from Craigslist a few weeks ago. It was a "there's something wrong with it and I don't want to deal with it" situation from the previous owner. I needed a vehicle, and I always liked Rodeos, Amigos and Vehicrosses, so I bought it for $825.
It ran fine, but would die after a few miles. Well, it turned out that it didn't have any coolant. So my first move was replacing those two O-rings, you know the ones, under the intake manifold. These: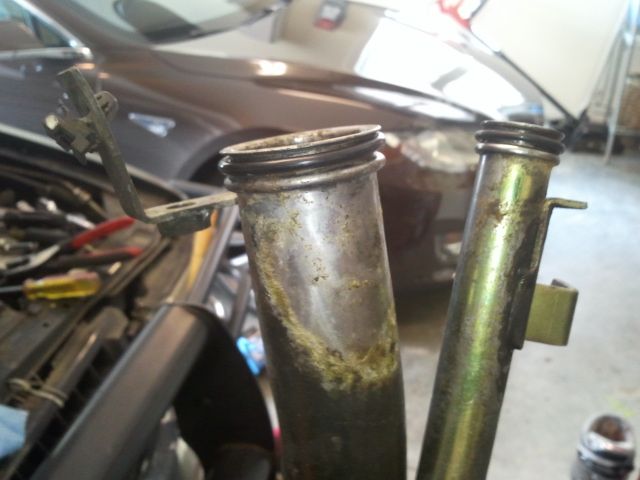 (No, that isn't my Tesla in the background, get serious. I was working at a friend's house)
This was after I had cleaned the MAF sensor, before I knew it was a coolant issue. It wasn't reading hot, I only knew it was hot because I ran it once until it died, then checked the radiator and added coolant. At that point it boiled over. It was dry as a bone before that, no coolant to boil over. And no, it didn't crack the block or anything.
To get to those pipes required removing all these fasteners:\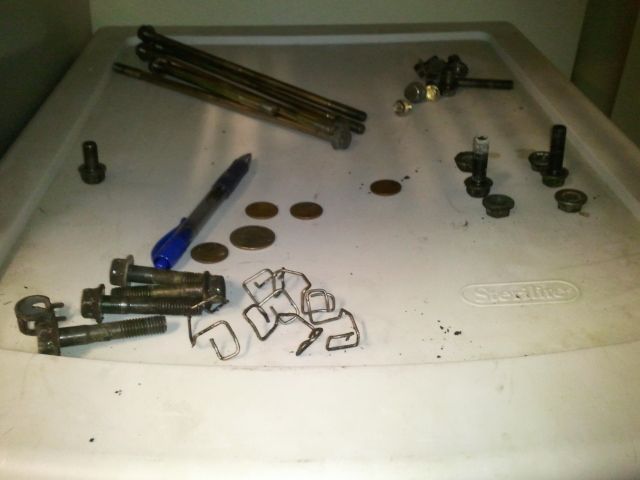 Notice those four bolts at bottom left, this comes up later. Stay tuned...