Discussion Starter
·
#1
·
Thought you guys might enjoy seeing what I was up to this weekend.
Well, this isnt going to win any prizes for master craftsmanship but I was able to do this in one evening after work.
Started with the materials:
I took my measurements from the cruiser and cut out the basic shape.
I started making cuts and sewing in the nylon webbing. I am clearly no seamstress. I think this is the first time I've used a sewing machine since 7th grade home-ec.. and I failed that.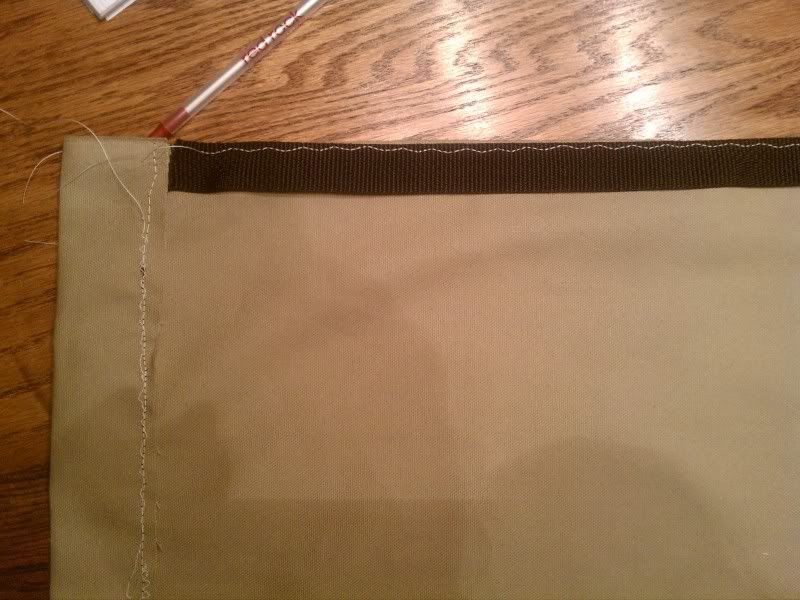 starting to take shape now.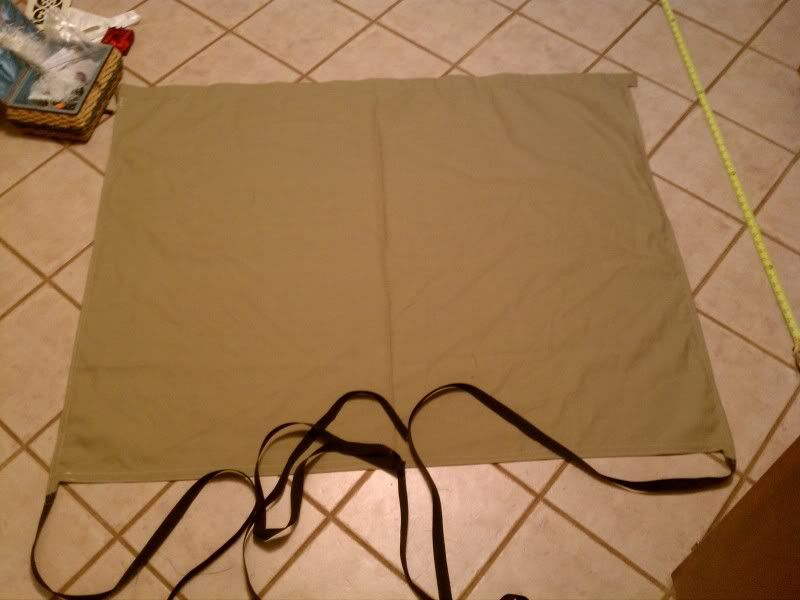 Added the necessary hardware.
Here it is mounted to the top of the windshield frame. You can see here that I sewed a 1.5" wide piece of aluminum flat bad into a pocket on the leading edge and used 6mm bolts to attach the top to the windshield with the existing bungs.
Here is how it attaches. Never liked how the straps often go backwards towards the rear of the truck so I tried to mount them out of the way. I mounted eye bolts so the hooks would have something to attach to.
Here it is all done. I love the jungle green/khaki color with my OD green paint scheme.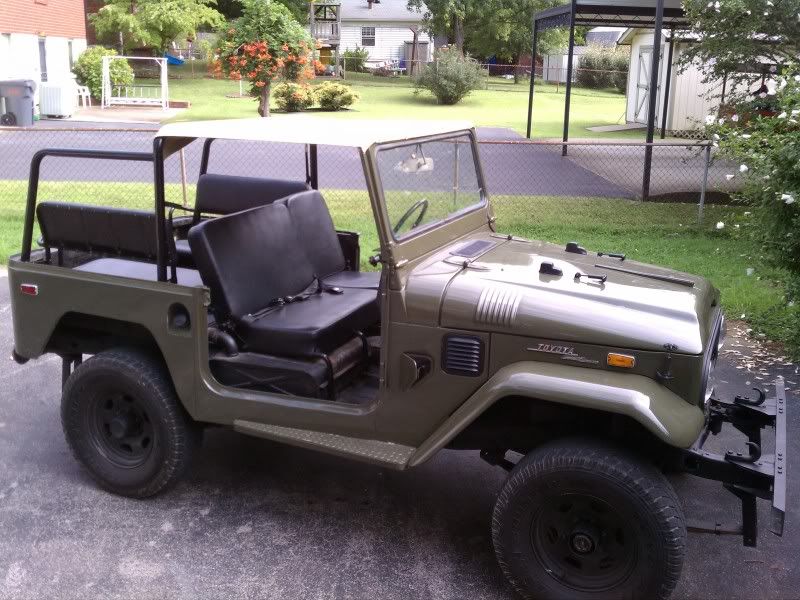 It was fun. I learned a lot. If I ever make another one, I would do some things different but I think my basic design is pretty sound. Thanks for looking.