Discussion Starter
·
#1
·
Heres my story...
I was 17 years old. Just graduated from HS and my mom decides she doesnt want to come back home after our vacation in NY and WA. I had good paying job offer as a computer tech, so I decided to go back home.
Sold my Heep Queerokee, and inherited my moms stock 2001 Isuzu Rodeo, paid off and insurance for another year. The Rodeo was actually the "family" car since new. Lots of good high school memories in it.
In the prior year, the truck was retired for about 10 months when the transmission quit at around 70,000 miles. I then found this awesome site called "Planetisuzoo.com". I found everything I needed to get the truck up and running again.
I did all the work on the truck since I started wrenching at age 14. I got the remanned trans ordered and got the missing parts thanks to Jerry. I installed it with the help of my uncle and everything was back to normal again. The Rodeo has been great since then. It has never let me down.
After that major repair.... time went by as normal. Then I had a mysterious
coolant leak
. That renewed my interest in this site that I had forgotten about since I never had anymore problems.
I took care of the whole timing belt package and got the leak solved. Then I decided to stick around on this site. I now had money and I got interested in doing whatever I can possible to get this Rodeo in the best shape possible and to stand out from the rest.
I saw all the other members sweet rides and started getting alot of ideas. I also felt my wallet get thinner after each new mod that I saw. I pretty much
replaced alot of parts
, within my first year of owneship. Some that NEEDed to be, and stuff I just WANTed.
Bought a bunch of accesories and other stuff to kind of add my personal touches to it. One of my favorite interrior mods is using
leds in switches
.
Its come along way. Pretty much have it how I want it for now. I like keeping it stock looking. Pending mod is my Detroit Truetrac LSD carrier. All the parts are in my closet, just begging to be installed. That will "probably" be the last mod, and slightly bigger tires right after.
Now time for the pics. I got this thing stock... didnt have any idea that I would be getting into this "mods" kinda thing (Darn you PlanetIsuzoo!) :lol: . Its all been funded by me.. I wasnt born with a silver spoon. (to those that label me a spoiled rich kid.)
Before...
First mod = tint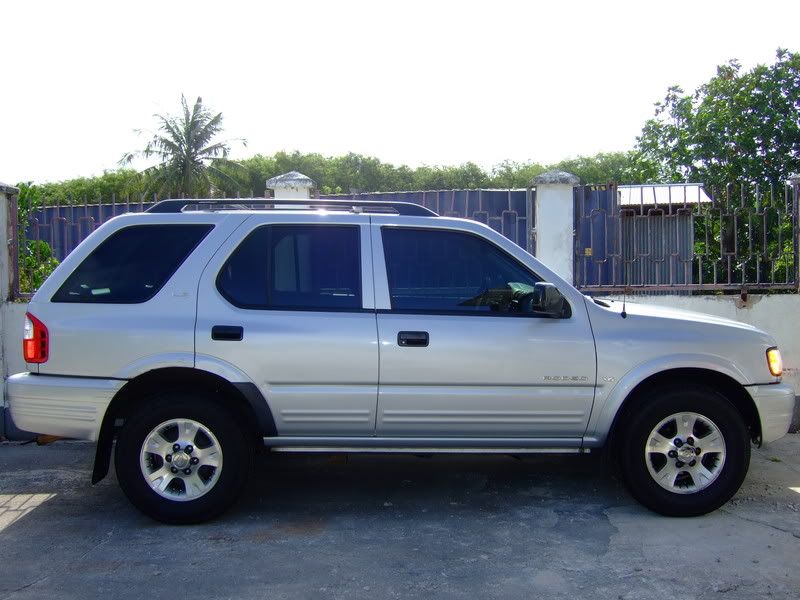 Fogs and rear spoiler...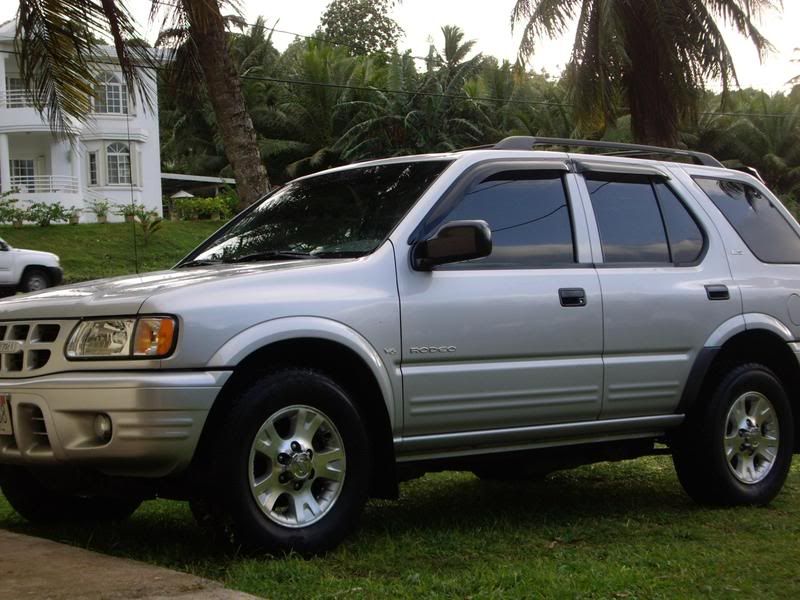 Door visors...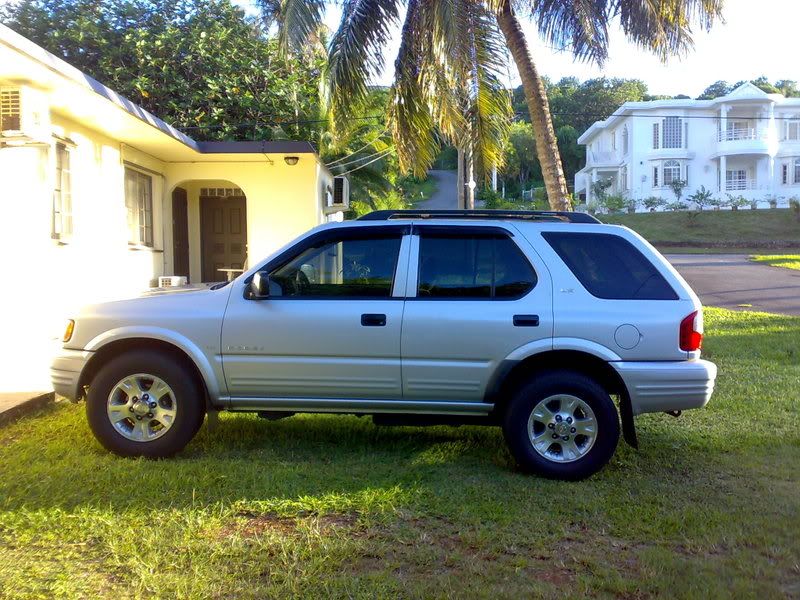 Now!
7 months after 2"lift, 5 after new paint job, 1 after new exhaust.