Discussion Starter
·
#1
·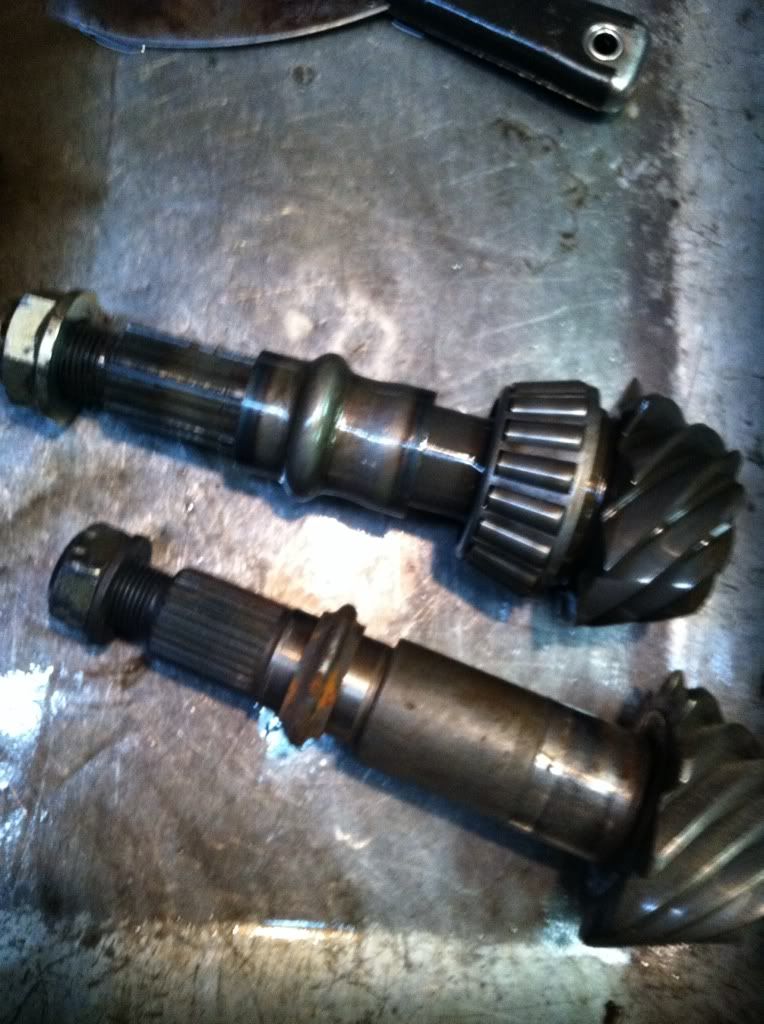 I just disassembled an Isuzu 12 bolt rear third member, so I figured this was a good time to compare and inform...
The pinion shaft with the elongated sleeve is the 12 bolt ,and the other with the shorty is a Dana 44... Generally speaking these are a one time usage, and anytime you pull the yoke your taking a risk of messing up the pre-load..!! There are ways around re-use... Taking a small ball peen hammer and tapping around the flared part grows/expands it a bit, for retorqueing purposes... Another way is to add a shim between the upper pinion bearing and sleeve/collar ... If someone pulls there yoke to replace the seal this should be considered... What can happen ??? Worn bearing allow for a bit of compression on the already used sleeve and you can tend to over load the preload which can take out the whole assembly.. Very bad !! Or it looses it's torque load and the pinion can start walking forward and backwards, that messes up the backlash and can allow the pinion to actually dig into the carrier as its turning..!! Just an FYI I figured I'd put out there...
Setting them really isn't that hard, you tighten down the pinion and spin it occasionally to feel the drag /preload... It's similar to wheel bearing torque /preload in a sense... If you end up going with a new crush sleeve , don't be surprised if it has a good 1/4" of play before it starts to crush down !!! And it is hard to get the nut to spun at first probly 200 plus ftlbs of torque to break that initial crush...