Discussion Starter
·
#1
·
I hope this is the forum for posting this and if it's been detailed before I'll apologize now...
After reading a number of comments here regarding the EGR pipes I figured I 'd take a look at mine..
For reference motor is the 3.2 V6 in my 01 RODEO.
The logical way to reach the pipe seemed to be by removing the TB so that's what I did.
In this PIC I have unplugged the connectors that were in my way as well as removed the tube going to the A/Box.. This connector BTW was a bit tricky but I was careful and once figured out how to release the connector it was no biggy.. (btm R in Pic)
Another veiw showing that I also disconnected the temp sending unit so it would also be out of my way..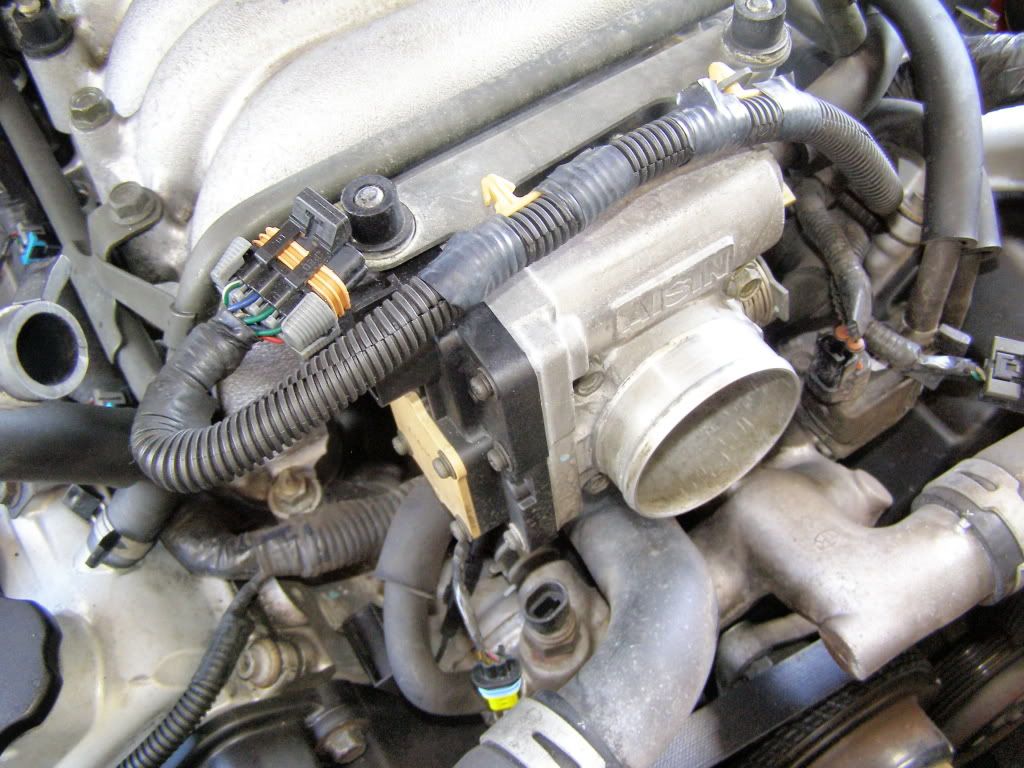 Remove the 4-10 mm bolts and the TB comes right off.. At this point I disco'd the two coolant lines and can say for sure with my rig that was the most difficult aspect of the entire little project.. Be careful removing these lines, breaking/cutting one will put you out of commission until replaced..
This is the L/Side of the line, I removed the line from both places here to clean the fitting so it will come off easier next time, there is another similar line o the R/Side of theTB as well but I didn't get a PIC of that..
Here the TB is off and I have a flixible cleaning brush in the pipe.. I ran the brush in and out a couple times, hit it W/Deep Creep, let it soak for a few minutes then flushed it out W/more Deep Creep using one of those blue shop type paper towels to catch all the crud that came out..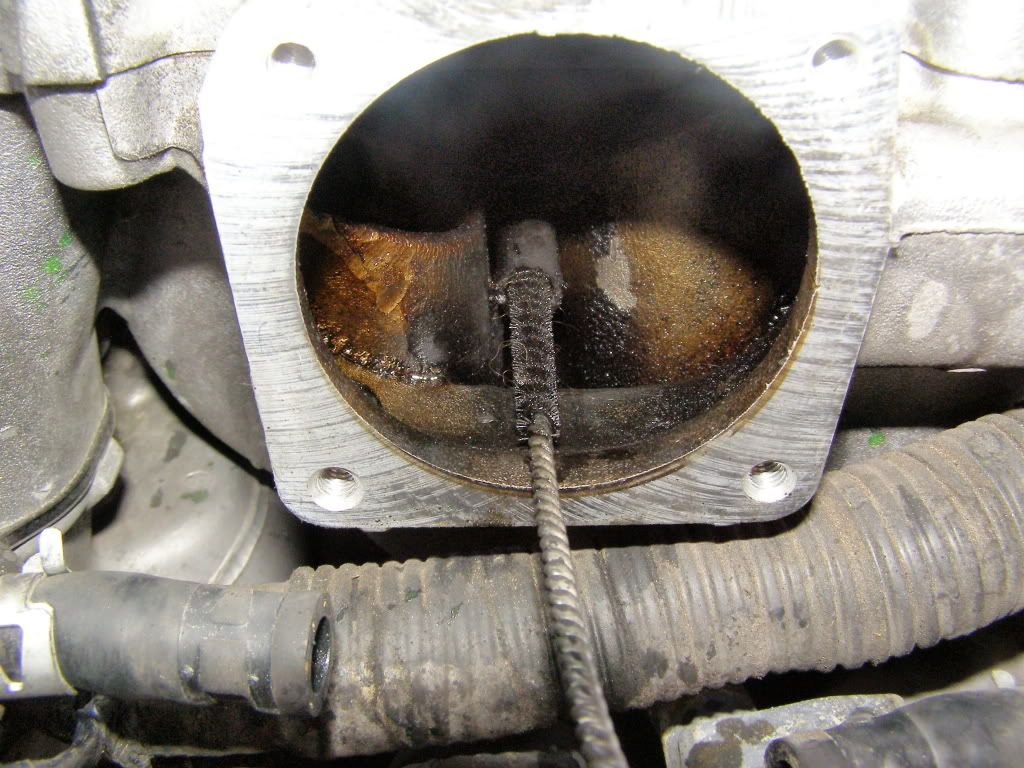 In these two PICS I show the cleaned TB, at this point it was hosed down W/Carb cleaner & Deep Creep then scrubbed with a small parts brush..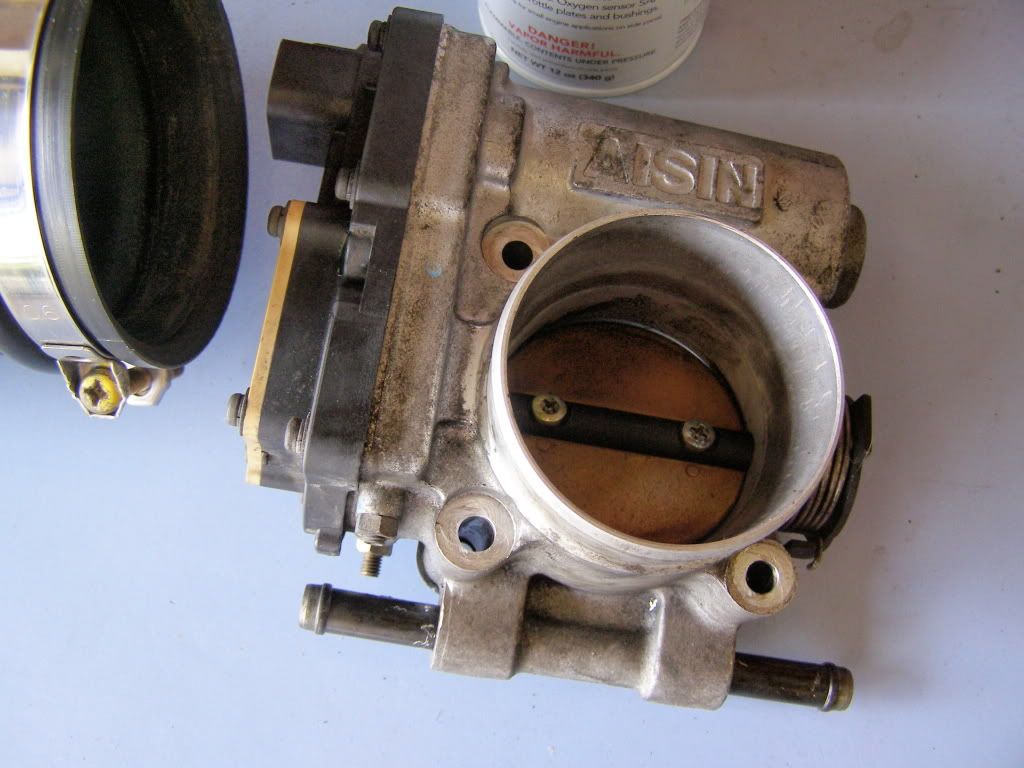 Almost back together, BTW tools needed were few and I removed and reinstalled the TB using a 1/4" ratchet..
ALL done... :wink:
This time it prolly took me about an hour from start to finish.. As mentioned the coolant lines were a PITA & I'm sure I can do it again in 30 min no prob now that I've done it once..
The CARFAX from this vehicle shows the "Induction" system was "Serviced" @ 78K miles at a TOYO Dealership. I wonder what exactly that consisted of? The intake itself doesn't look too bad to me but I'm going to run some SEAFOAM in my fuel for the next tank just the same.