Discussion Starter
·
#1
·
Building a race car in 2 hrs and for less than $5…sounds impossible right? :book:
I went to the dump Saturday as I do every week, I was bs-ing with Bill and he says
I got you one of those plastic cars you wanted.
Sweet……we went to look and this is what I got for free a gator 2x4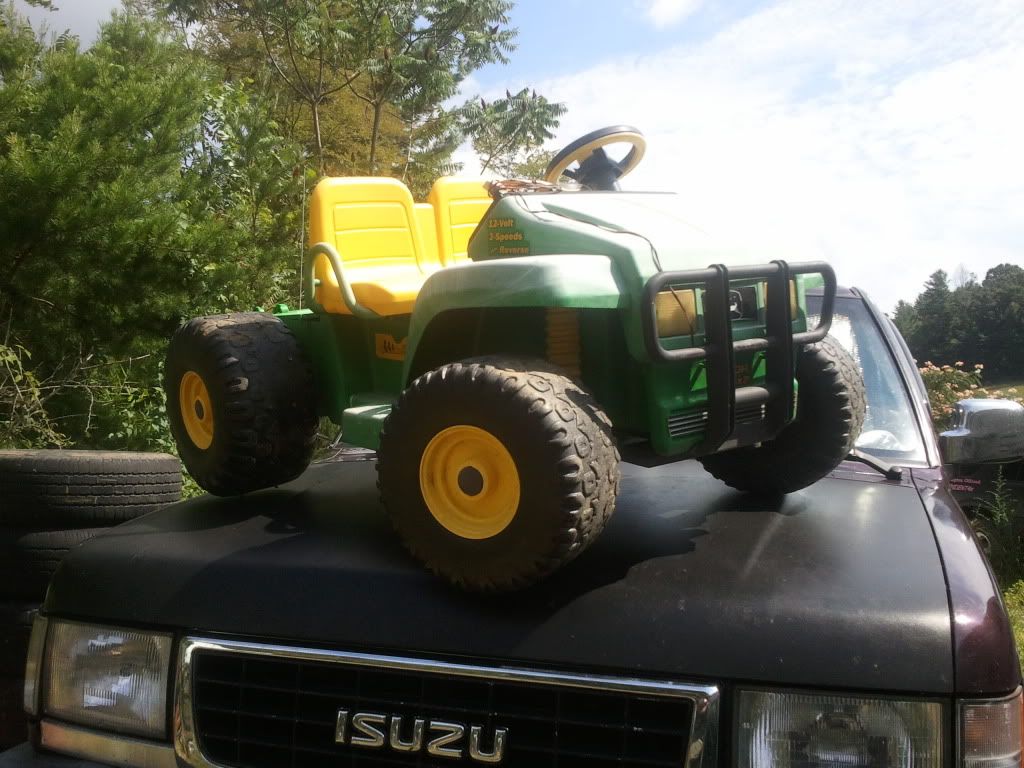 Notice PO had added traction via "studs" dry wall screws, quick easy mod
Those gotta go, since I don't want to mess up my driver's arms or legs or what ever else if he gets run over by this monster.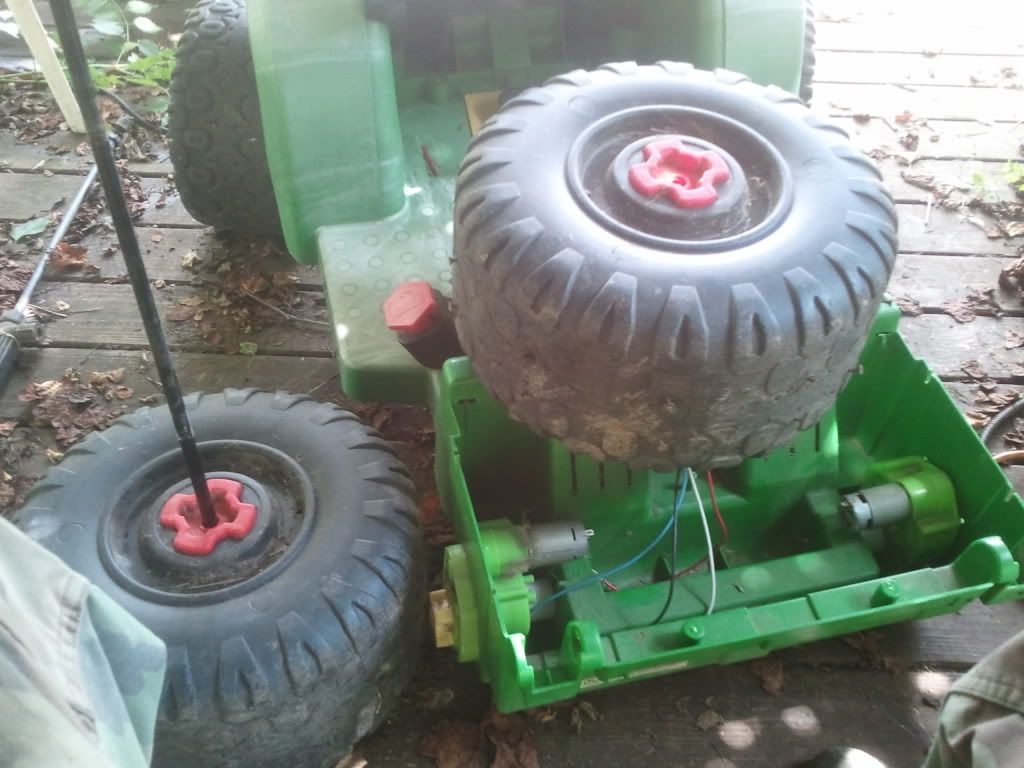 I had to make it roll easier so out came the rear end, and then took apart the gear boxes and removed extra parts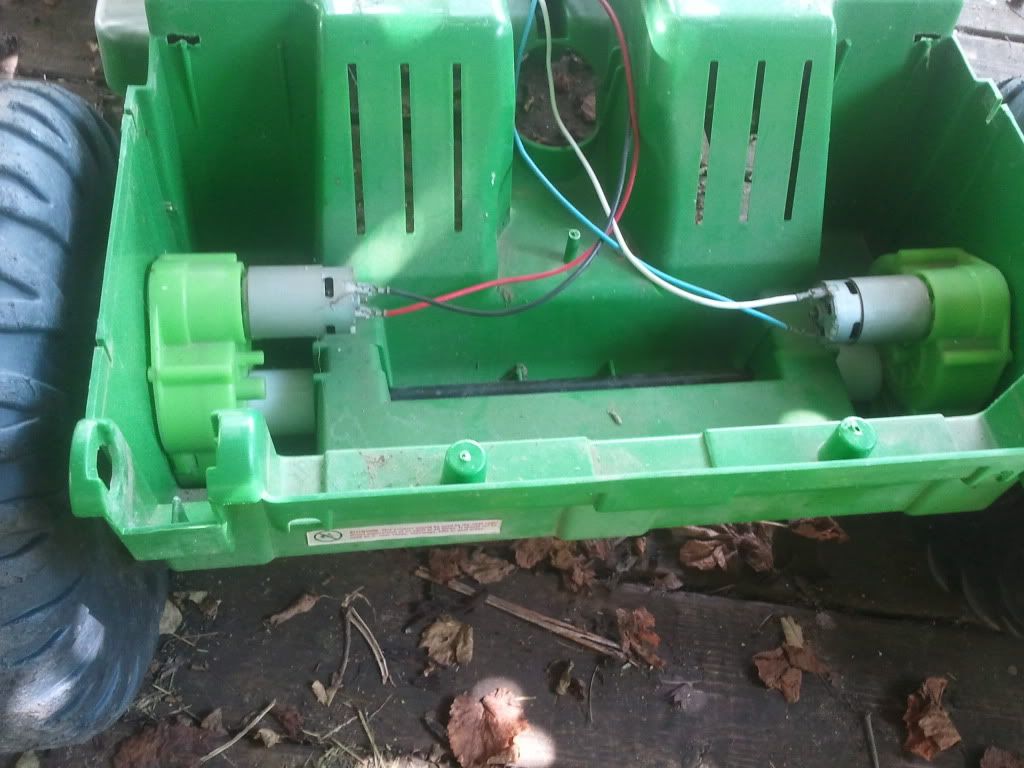 Stock:
Race prepped: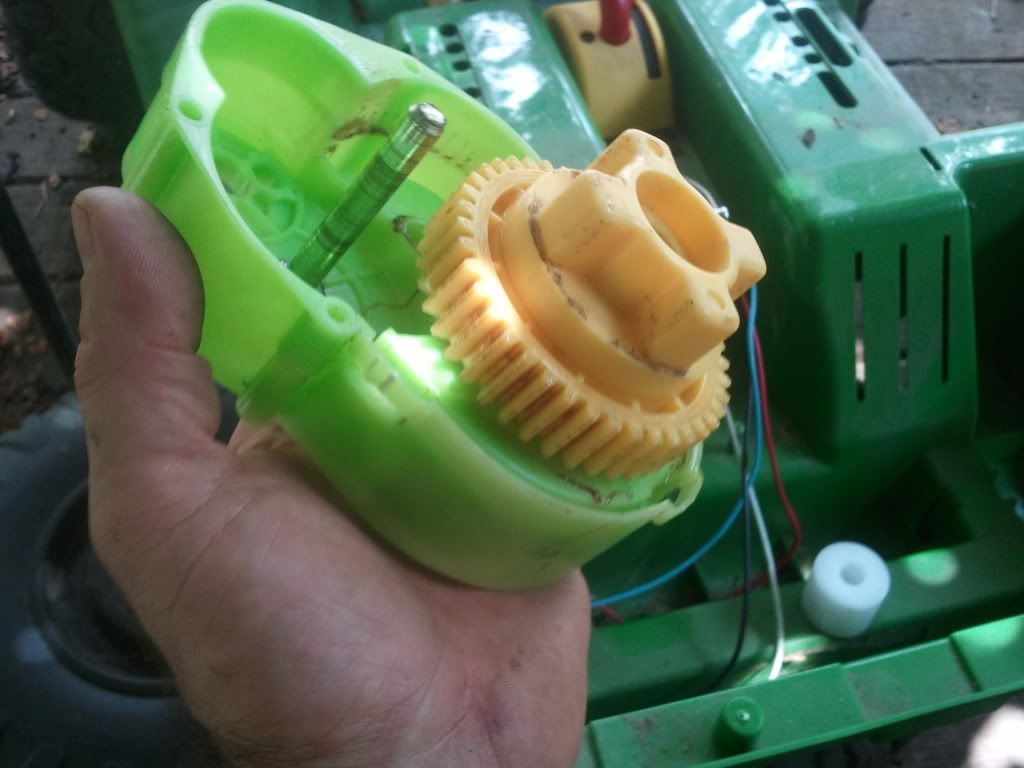 PO apparently was hard core and stripped the gears out
I didn't fit in this thing, go figure
So I unscrewed the seat and moved it back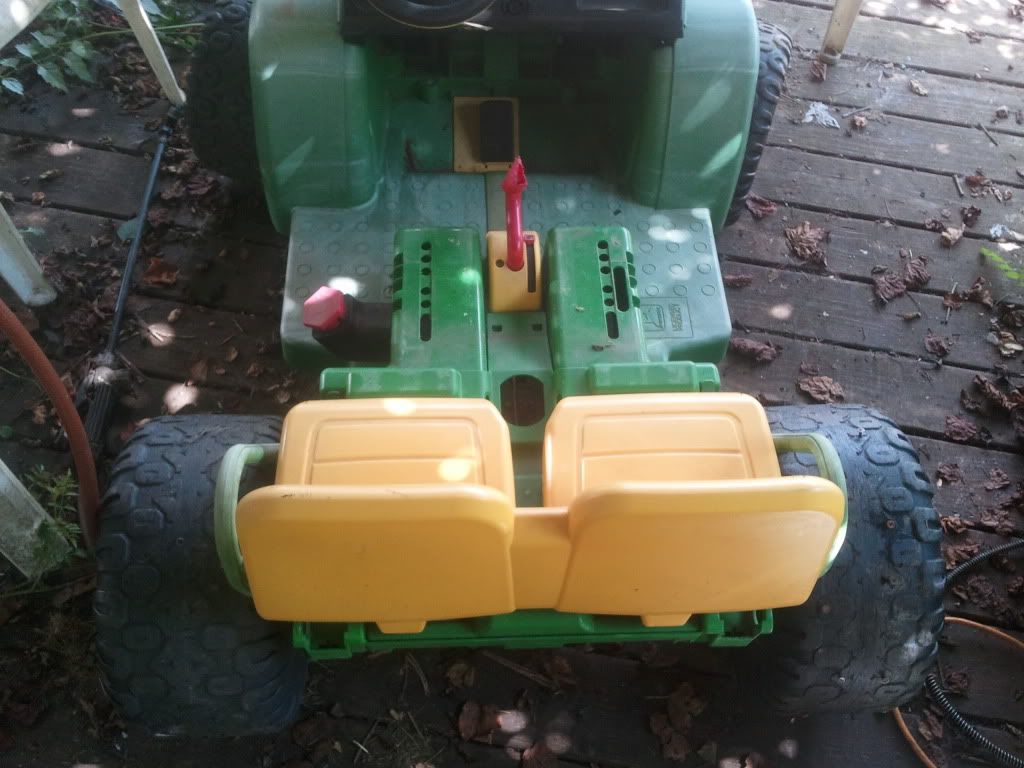 Ugh oh!!
Clearance issues
So out came the screwdriver and I removed the seat arms
Still having issues so out comes the grinder and cut off wheel
A cut and a few holes later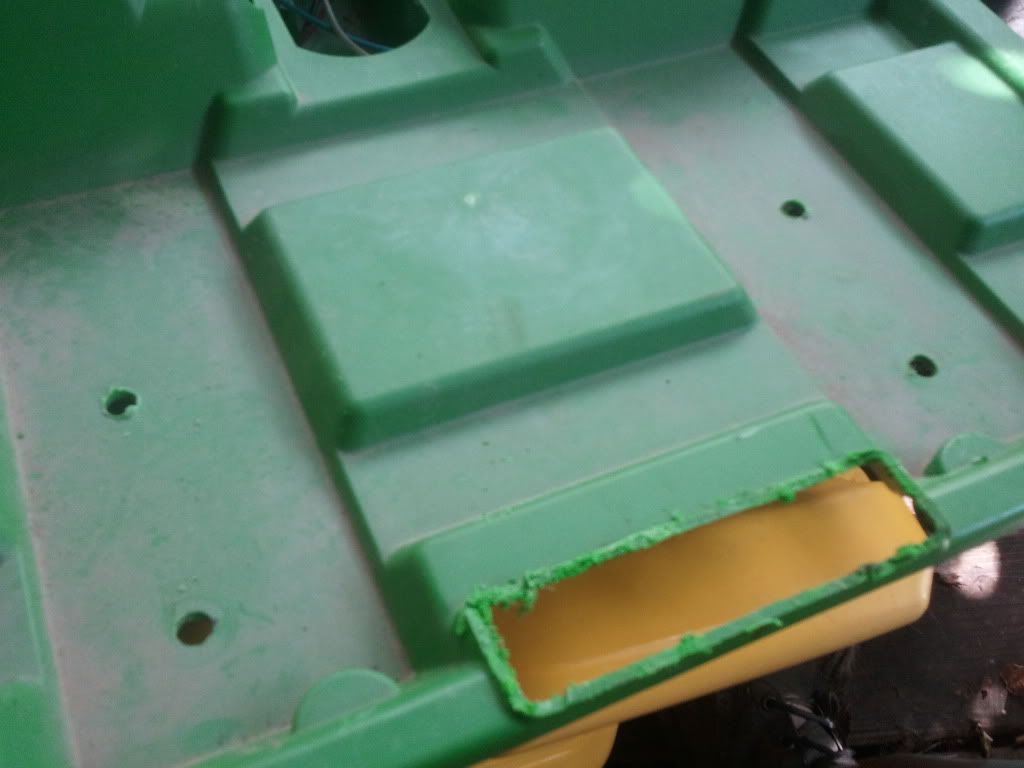 Walla!!!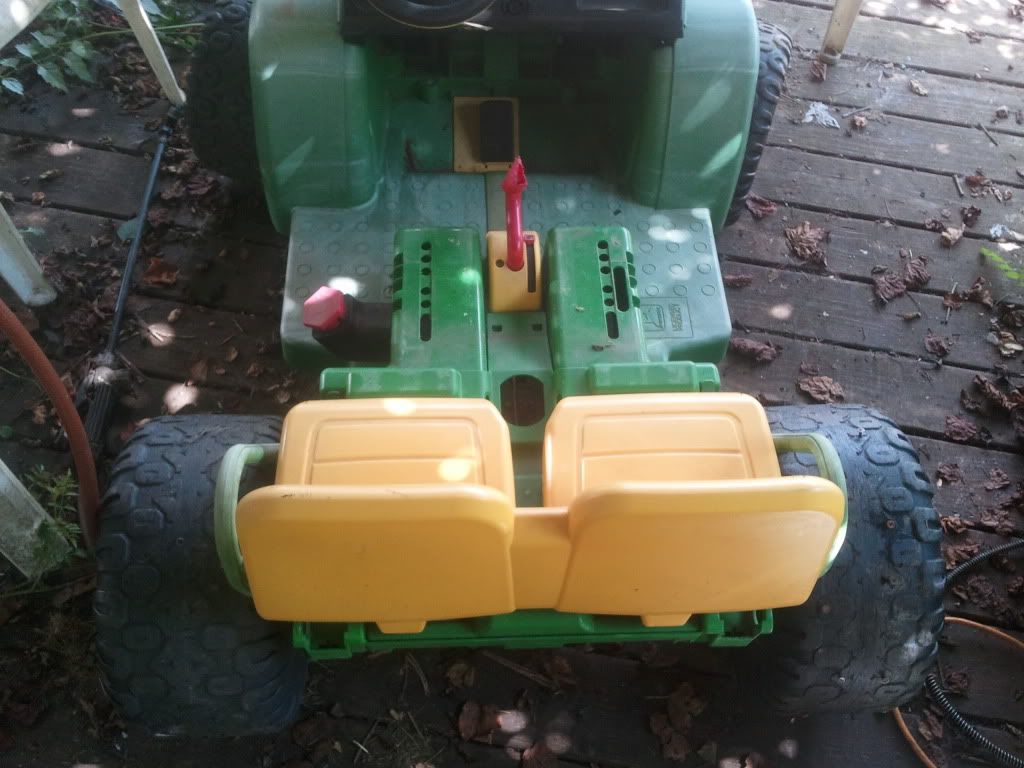 Took out the gear shifter, it had seen better days before a dog or rabid raccoon ate it
Then yanked out the wiring and gas pedal
Parts removed and discarded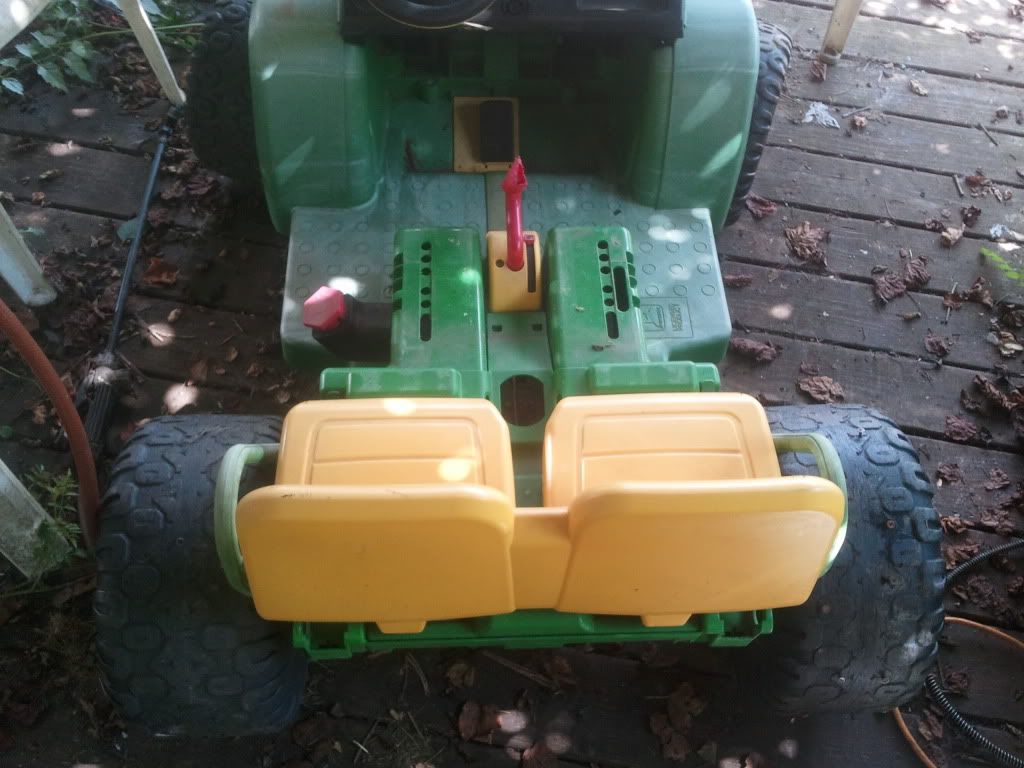 I know your saying; you can't fit in there…
HaHaHa Bite Me:thefinger:
So all I gotta do is throw some paint on it (that's the $5 in this build)
And put the Isuzu emblem on
So lets go Barbie Jeep racing…c-ya on you tube