Discussion Starter
·
#1
·
Had some time to play with the calipers I pulled from a Trooper and a Passport. Couple of questions for you real mechanics.
1. Lower piston is before cleanup, upper piston is after. Hard chroming looks to be okay. What do you guys think? Re-useable?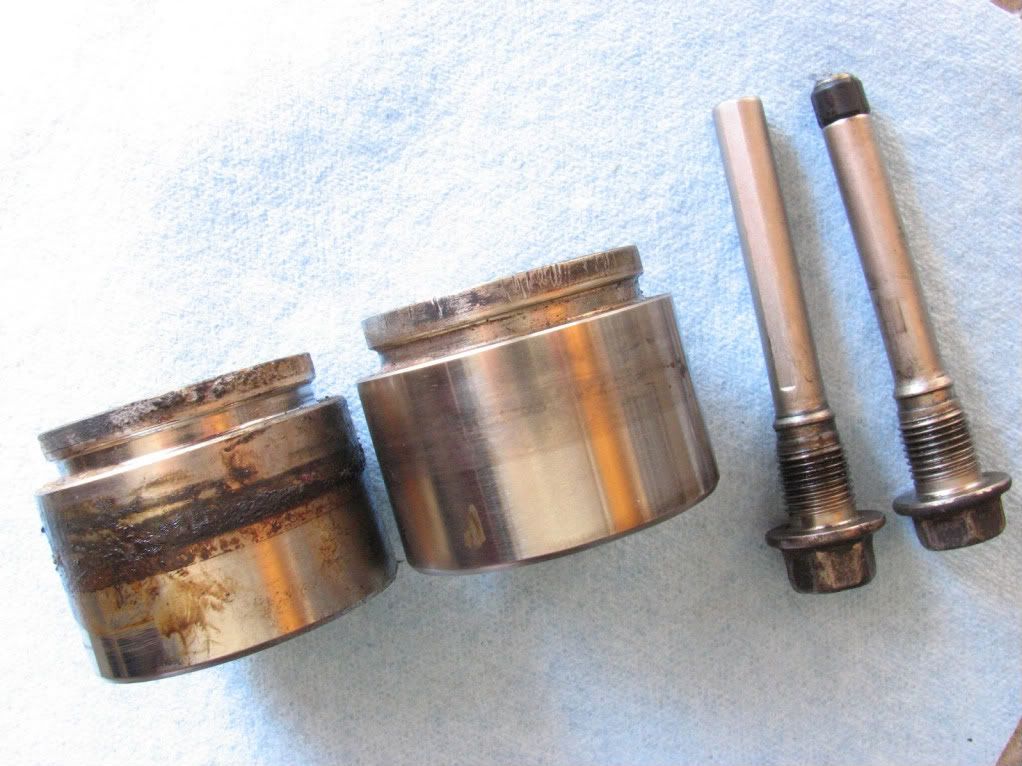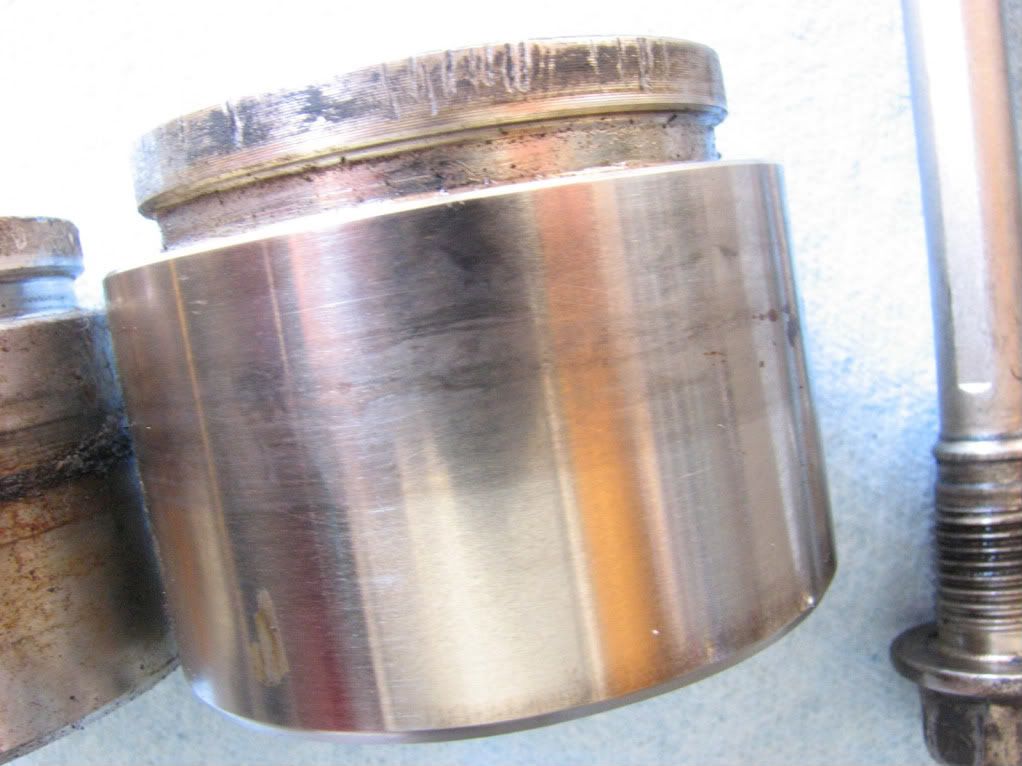 2. The pins are quite obviously different. Does it matter which pin is upper or lower? One has a sort of spring retainer on the end, and the other pin has three flats machined on the pin.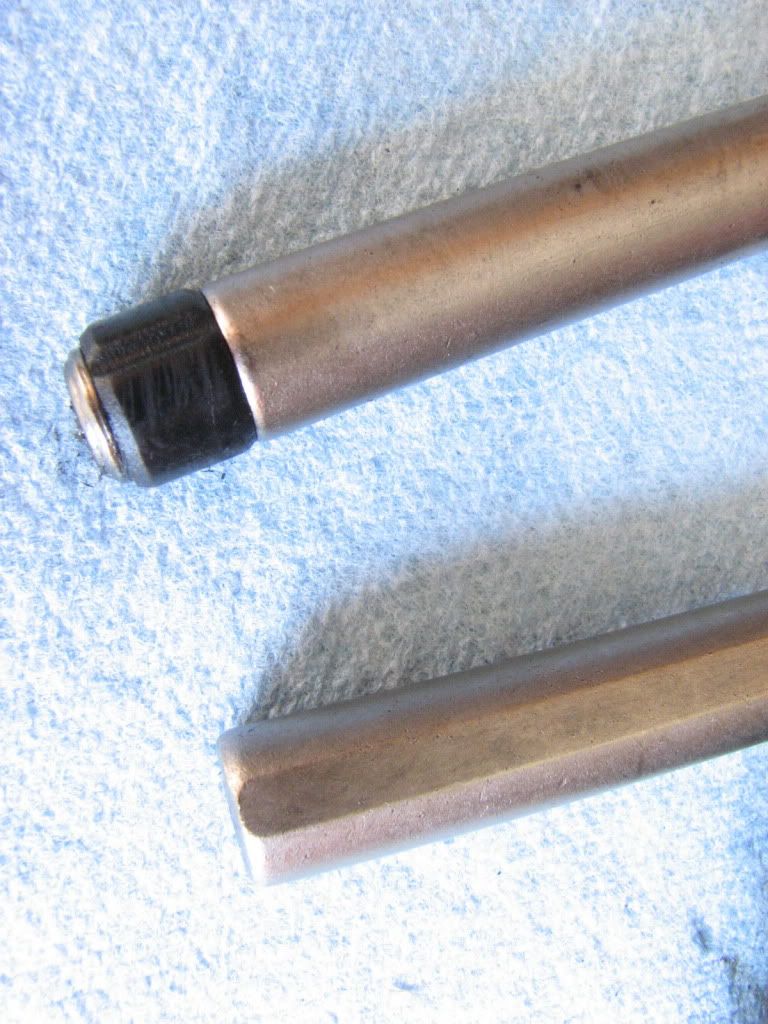 3. Looking at this photo, there doesn't seem to be any logic to the pin placement in regards to upper or lower. The Trooper calipers are on the left, and the Passport calipers are on the right. The pin placement is as I pulled them from the trucks.
Thanks for any feedback.