Discussion Starter
·
#1
·
So long ago I started out with my 91 amigo built it up, loved it to death, and for my family traded it to my friend along with my boat for his toy hauler. Good score for the most part
, if you like dry rot repair.... Around the same time a good friend of mine was loosing his house. He had bought a brand new 2000 amigo for his wife (she had always wanted one) after doing a few mods here and there, say a years time of them enjoying it. She was ran off the road into a concrete barrier smashing the whole right front side. Her dreams where crushed !!! They bought it back from the insurance co. figuring on fixing it. Dreams and plans withered, time went by... 4-1/2 years infact !!! Left to rest in a field waiting...
It just so happened that he really wanted a Manx buggy and I just happen to have one
!!
Dongle trade commenced and I was the proud owner of a totaled 2000 amigo with 32,000 miles on it. What more could anyone ask for !!! Flat tires and and bein stuck in the dirt are a real bad mix !!! Got it loaded on the trailer and back to my shop/work to begin inspection. At this point I had no idea if the engine block itself was broke/cracked. Winter and the accident two bad combo's !!!
One thing the battery tray was practically imbedded in the right valve cover. I chained my company bobcat to the hitch and grabbed a trackhoe to start pullin. Valve cover had chunks busted
Out of it some fell in.... Bad start !! But the hood was down and no aparent water damage had taken place. A good note the engine looked fine even though the motor mount was smashed into the frame no breakage. My friend also in the trade gave my another 99 amigo (parts rig) running and driving vehicle that had been put on it's side
... And last but not least a frame from a 99 Honda passport with a stripped but good body. Guy had parts let me tell ya lol. He knew I would get the fire and do something with all this stuff... So after pulling and unbending the mess I wanted to atleast hear the engine run, before going any further. After a few attempts of a no go, I started lookin deeper. Ahhh !!! Cut wires going to the crank sensor ... Bam she fired up and purred.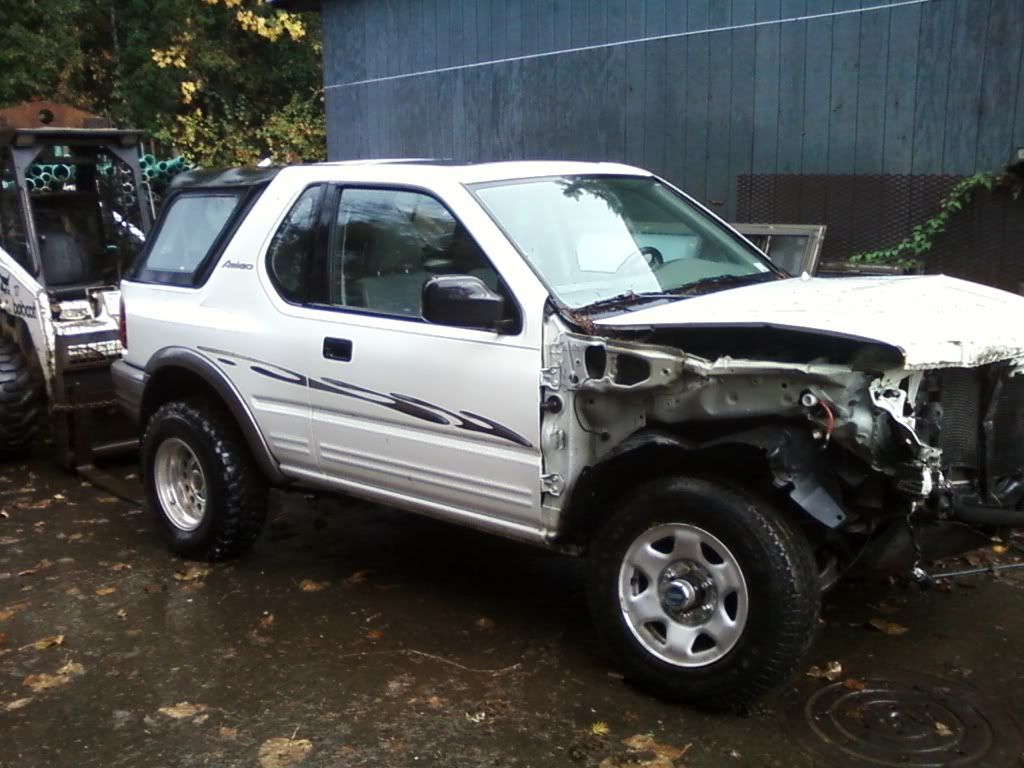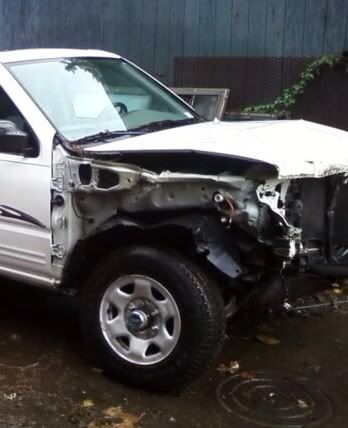 So trying to figure out the best grand scheem of things I started pulling the 99 apart first. I needed a good chassy to roll on. Oh course my buddy just had to take that one to the coast for a beating and bent the frame on it to. Somewhat easy fix after pulling the body and power train. Good ole bottle jack/plate steel and a welder. Now that that was ready ,I pulled it out to bring in my 00 to begin final inspection and prep for assembly .... So I thought !!! In the process of getting the 00 running ,crappy rusty water was leaking out from underneath ???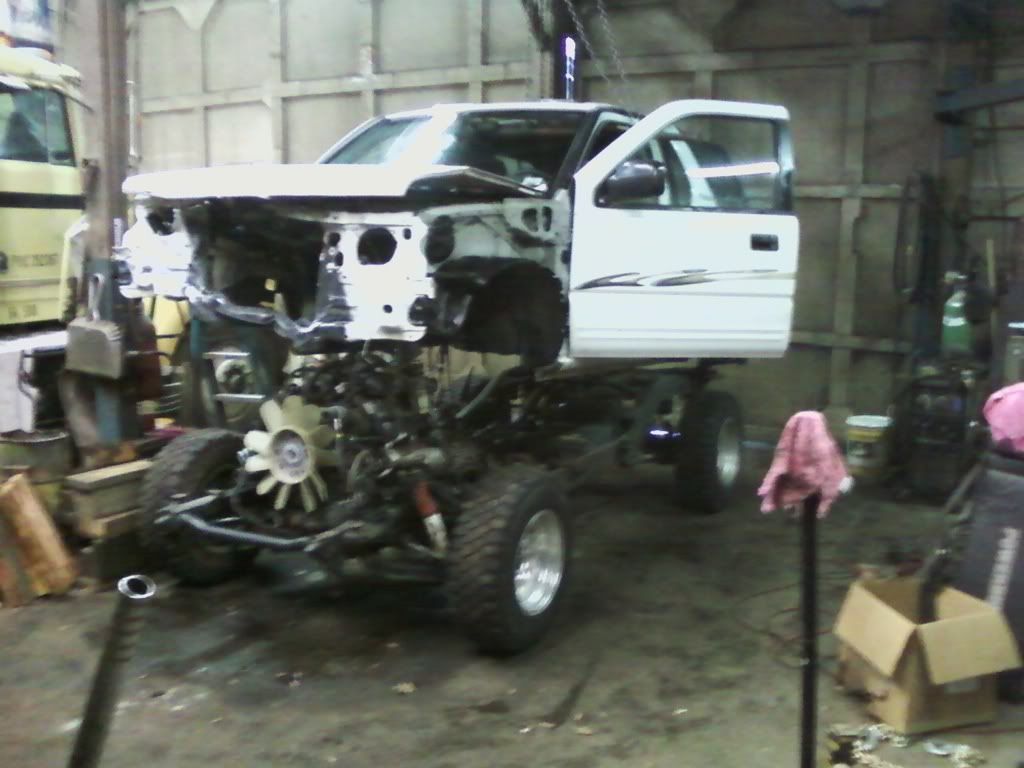 After removing the other body this one went a little quicker.
Back to the engine and the rusty water... While pulling the body I removed the clutch slave soaked with water and rusty as hell ... Now what !!! With the engine sittin on the floor I separated motor and trany, not to my surprise but sadly full of water ,rusty nasty mess.... Clutch WAS brand-new !!!
I cleaned up the bell housing / flywheel and back of the engine, lucked out. New clutch and that part was done.