Discussion Starter
·
#1
·
Hi, guys. My name is Brian and I am originally from West Virginia. I went to college in Kentucky and ended up staying here, although I lived in South Carolina for a while. I've owned several motorcycles and a couple of convertibles and knew I loved them, but something was missing. I think I found whatever it is in this little truck. I am relocating in a few years to Uruguay, and I think I may transport this little guy with me, if the love affair holds up. I am even thinking about driving it down there, although I understand the Darien Gap jungle is a problem.
I haven't made any mods yet, although I hope to get it lifted before too long. I plan on doing some really little things soon, like finding a tire lock and cover, and replacing my factory chrome decals that are all gross looking after 10+ years. And the top needs replacing, but it's functional for now. Overall, it looks very nice... I think someone took care of it.
Here are a few pictures:
Driving it back from Ohio, the day I bought it. This is my favorite shot of it... something about that rear view. I think I might try to paint the step bars. They are washed out or something. Too white for me.
7-11-2011 Edit:
I just got my lift done, new 265/75-16 tires, and window tint. I am not really happy with the looks of the tires, but I was on a budget. What do you guys think?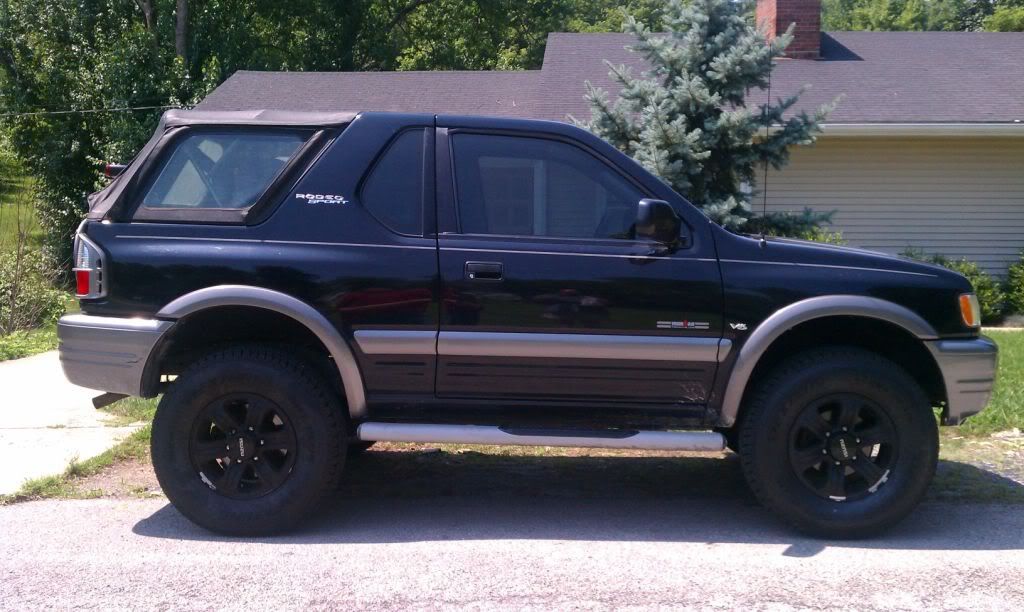 All the pictures below are BEFORE the lift and new tires:
It looks a little stubby to me from the side, but I don't mind: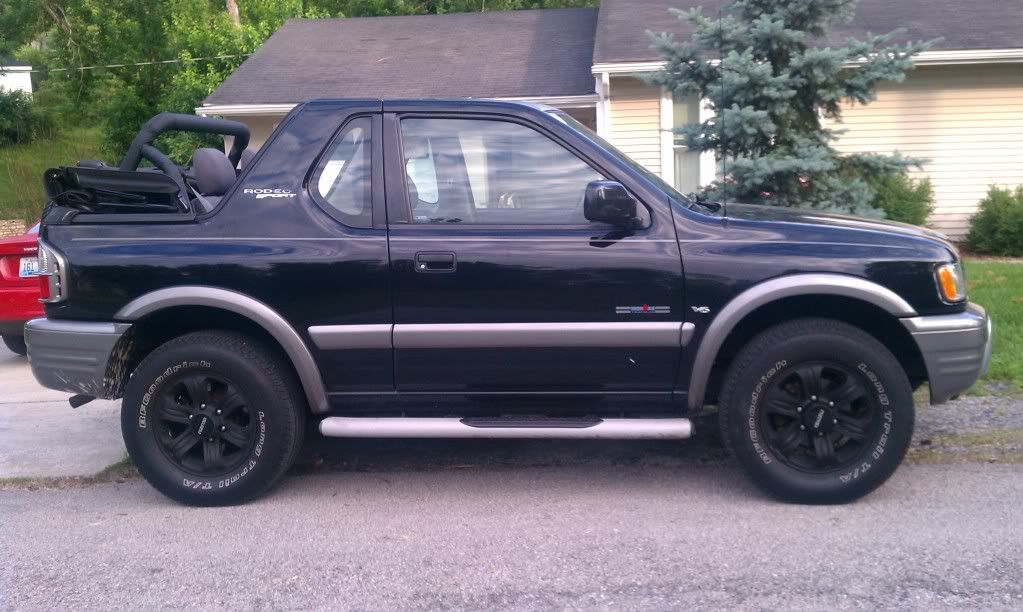 I like this shot a lot. The guy I bought it from said the tires were nasty looking, so he painted them. Looks like he did a fairly good job. Although I've never been partial to black rims, they are growing on me.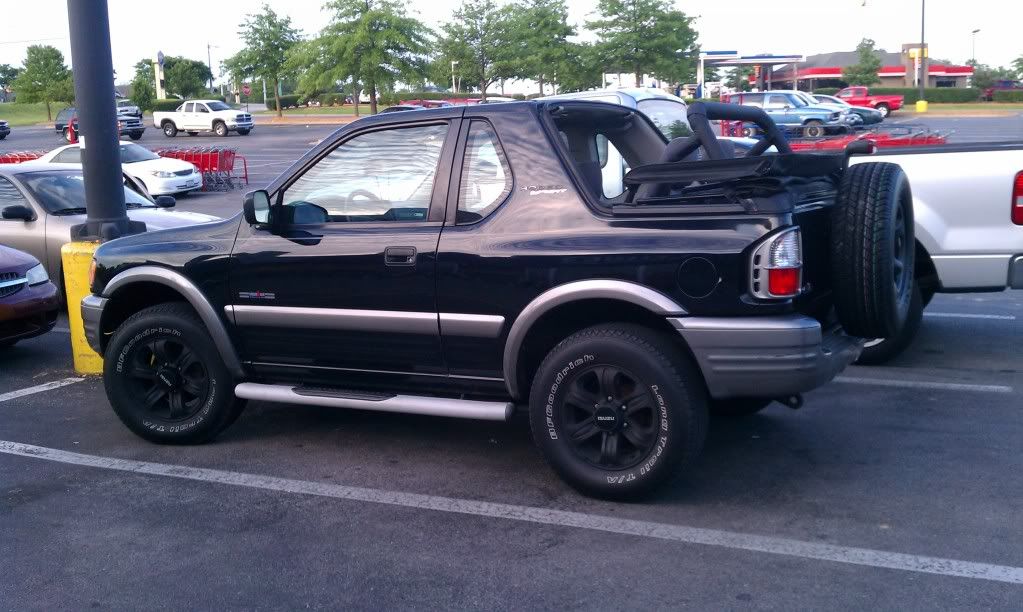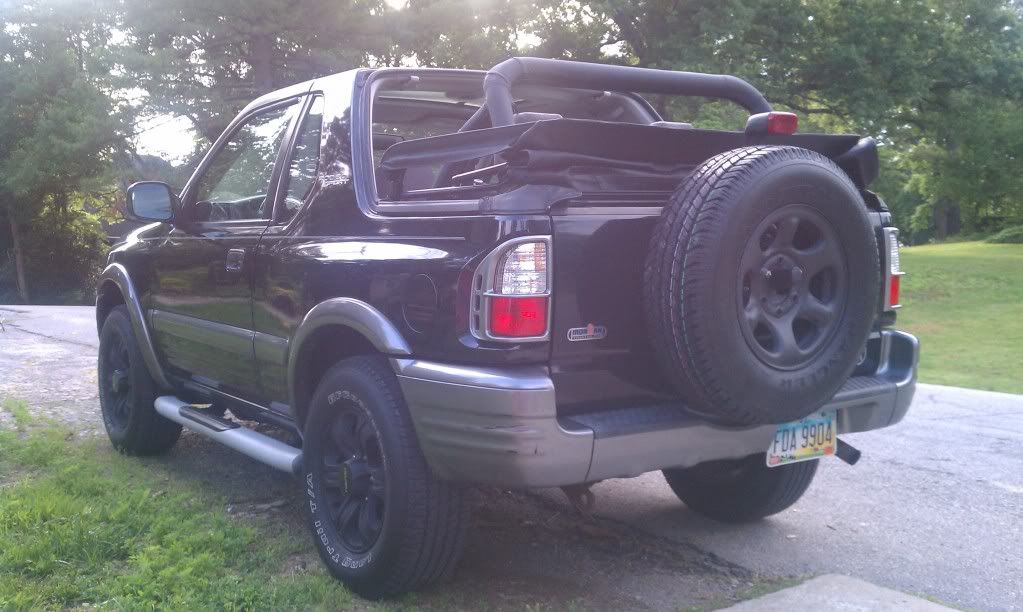 A rare shot with the top actually on. I just don't like the look with the top on, although this one doesn't look too bad. I also want a grille guard for the front, but I'm afraid the Ironman package might have hosed me. I tried one recently and it did not fit, because of the moulded bull guard looking bars on the front.
I did (probably foolishly) install a nice receiver and small sub in my soft top. I can't help it... I love my music.
Factory (now in storage):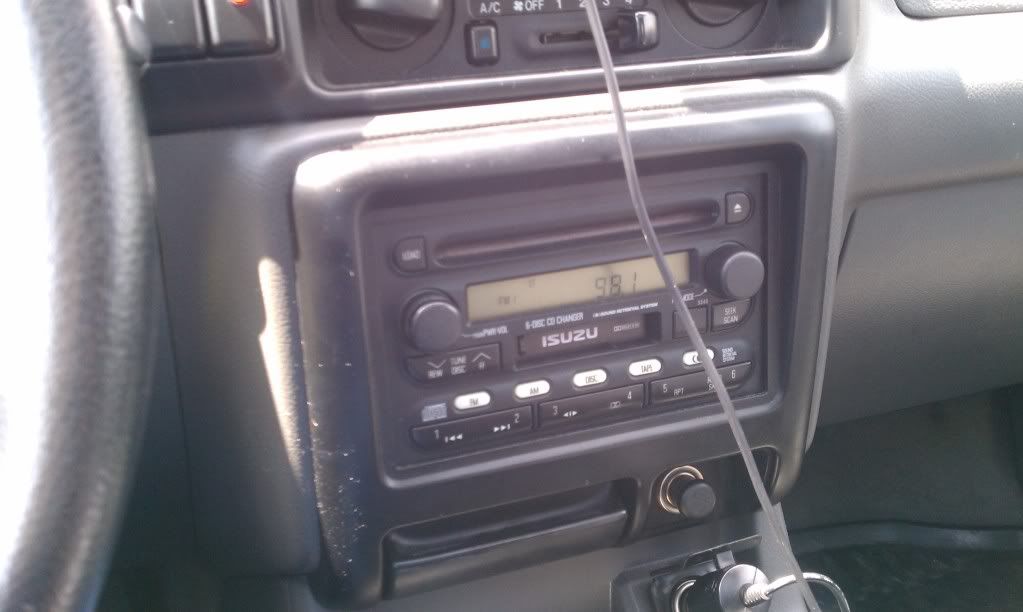 My new Pioneer 4300DVD: