Discussion Starter
·
#1
·
So, lets condense some of all my spam and just put in one place eh?
Long story short version, like most of you here, I'm a Isuzu fanboy. /girl
.
I've driven them now for over 20 years, have owned 2, in the middle of parting out and selling my old 86, but this thread is about my new beauty.
1988 Isuzu Trooper II LS, 5 Speed 4wd, 2.6 fuel injected 4 cyll with 223k on original engine, top end rebuilt at 187k, tranny replaced at 207k from jy with 77k, completly stock, autolocking hubs, cold factory air/hot heat, captains chairs, cruise control, intermittant delay on wipers, aftermarket cd player, not a spot of rust to be seen.
Heres a few pics of the day I first saw her.
Now that was and is love at first sight. So, $1300.00 Dollars later, yep, cheap cheap cheap!
I've now repaced the muffler, cat, plugs, wires, rotar cap and button, oil change/all fluids indluding rear diff, air filter, fuel filter, and am pricing tires. Some pics of the frame to see what I've got to build on here. It looks amazingly clean for a 23 year old truck under there.
Some pics of her on a lift getting new exhaust.
Some pics of the old wires and plugs after I pulled them off. The wires were dry rotted, and I had to use needle nosed plyers to pull off the wire caps from the end of the plugs before I could get them out on 2/4 of the plugs.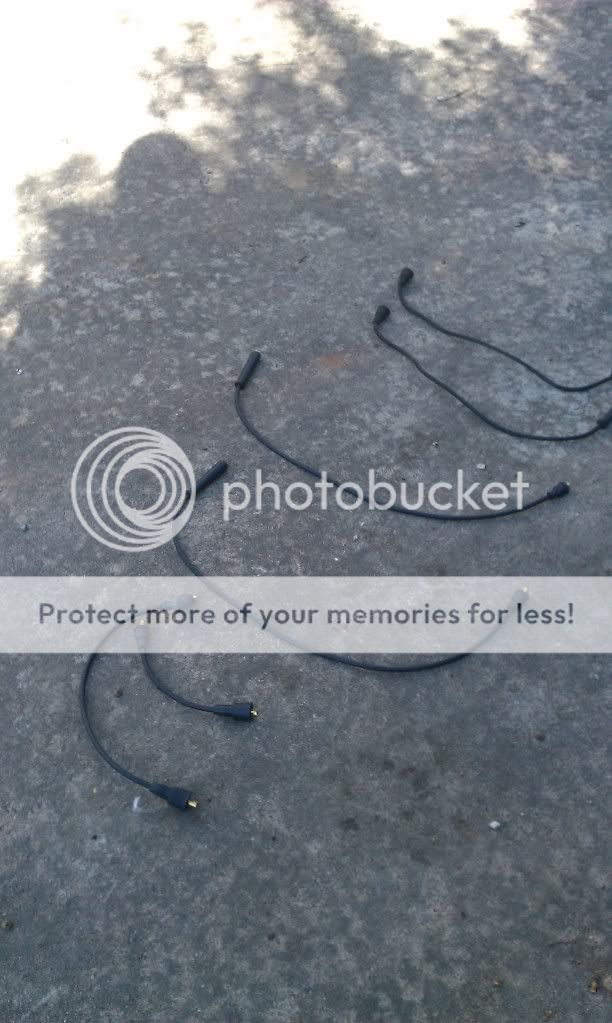 Notice the old air filter, it was filthy!
Finally, a pic or two of how I spent the rest of today with my new Isuzu!
So far, just over $1500.00 invested, this is including purchase, oil change, tuneup, tax tag title and new muffler. Lets see where this old southern gal takes us eh?