Discussion Starter
·
#1
·
Alright guys figured I would start a thread for my trusty '92 Amigo. This is going to be a very slow build cause of family, work and financial constraints. I have two great little boys, both under 18 months. As I am able to I will add what I have done with it and post pics as best as I can.
I bought it at a local buy here pay here lot after having a 2000 Chevy blazer that had a crack in the radiator. Well I fell in love with the looks and convinced the now fiance that it would be a good buy since at the time no kids and we didn't have many people ride with us anywhere. I have had it for almost three years now and it has been the most reliable rig I have owned, no major repairs just regular maintenance when I could do it. Well I finally got a chance to start working on it and changed a few things.
First off I finally got a chance to get a new set of tires for the rig. I scored a practically brand new set of Goodyear Duratracs off craigslist from a jeep guy who just traded in his jeep. They only cost me $500 for them and I had Walmart mount them on my snowflakes for $68. Not a bad deal considering the closest I was gonna be able to get was Treadwrights which would have been about $30 bucks more than these all said and done. Here she is at walmart right before the tire change.....
Wasn't able to get a pic right after they were mounted but here is one from the next morning at my work. Please excuse the dirty wheels they are in serious need of a good cleaning.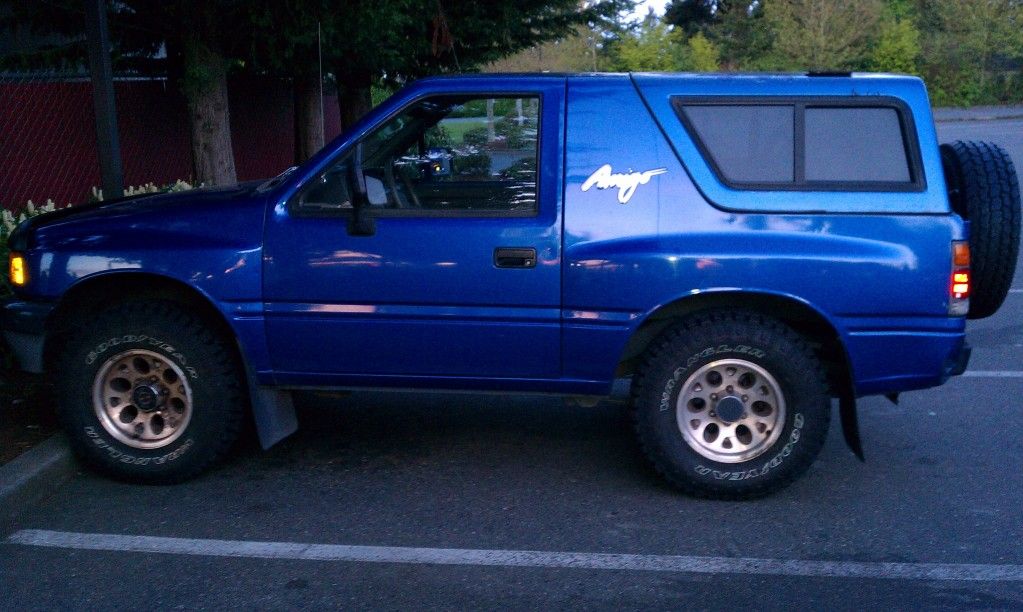 Well I also was able to score a new gauge cluster from ************** from his 88 spacecab so now my amigo will have more than a speedo, gas, and temp gauge. I have installed the cluster but haven't been able to test it out because on my way home from work the positive battery cable decided to break on me and so there is enough of a connection to get everything to light up but when I try to start it its a no go. Will be fixing that tomorrow. But here is the cluster when I got it in the mail from johnny.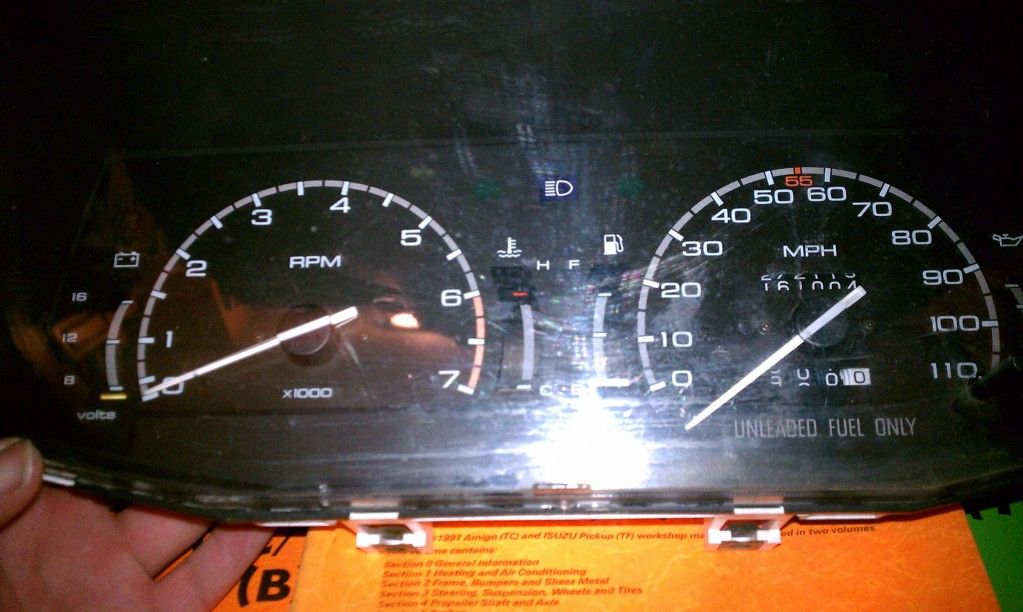 Surprisingly my truck only has just over 174k and the new gauges have just over 161k, so not too far off.
I also was able to talk to the legendary Mr Lemond and get a set of shop manuals for the '91 Amigo which is the same as a '92, and the electrical troubleshooting manual as well. Once I opened them all I can say is holy cow there is a ton of detailed info in them. Here is a shot of them fresh from the box...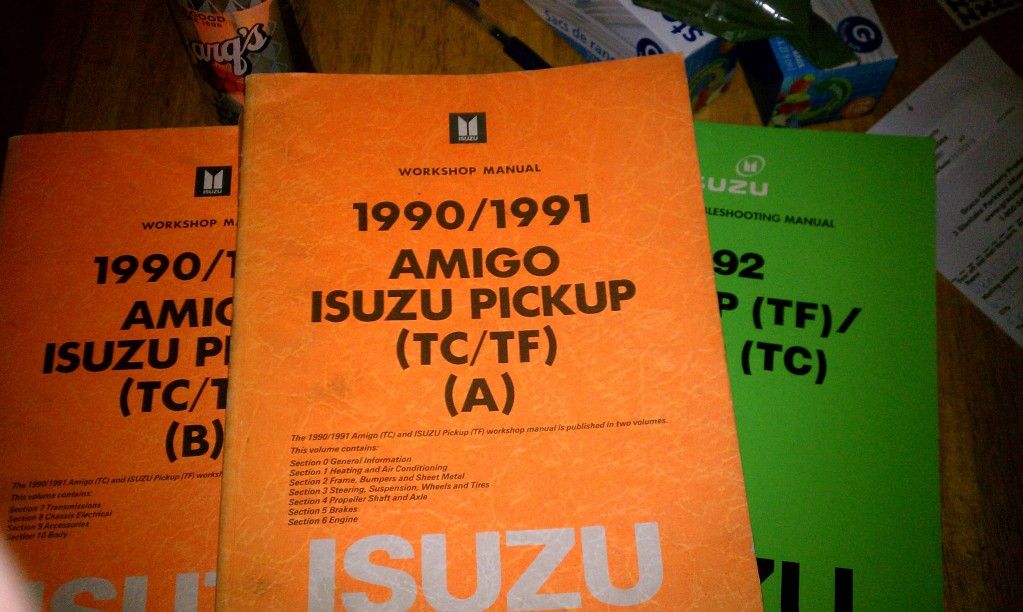 Well that is what I have for now, I plan on getting the cable fixed on her tomorrow and starting her up and testing the cluster and getting pics of it installed. The install was surprisingly simple. I have a dream list of what I want to do to her but that can wait for another post.
Thanks for reading this long winded post and hope to be able to do more in a timely manner since I have now been able to return to work after 6 months off from an accident involving some douche stealing my van and breaking my ankle, so funds should be in better supply just the convincing the better half its all worth it.
Justin