Discussion Starter
·
#1
·
Hello Planet!
I've been wanting to post up what I've been doing to my Amigo, and right now I have the time so here goes...
Here's what it looked like when I bought it.
Pretty rough in the looks dept, but mechanically sound. To my present knowledge
It's a 4x4 manual 5 speed with an LSD. Has non working AC that I plan to fix.
I started taking off the many layers of paint on there...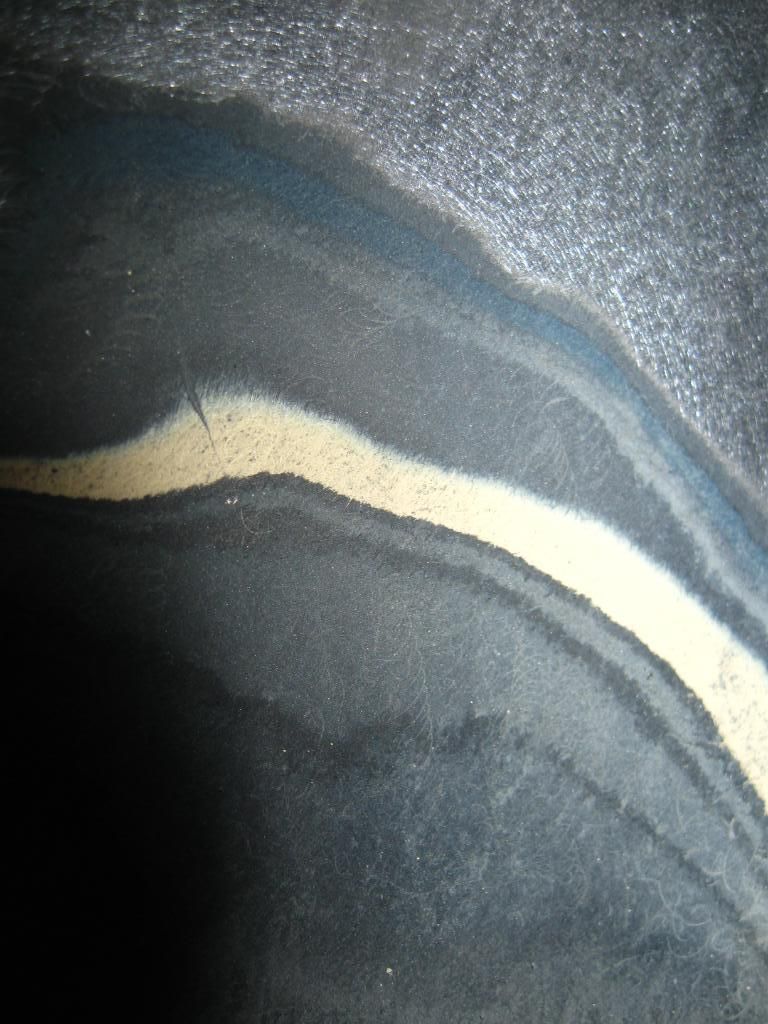 The hood after a lot of sanding and scraping...
And after a coat of etch primer
The mess after pulling the dash
The rust under the windshield, yeah I broke it getting it off. I was almost done and my knife flipped. I'd rather a new windshield, than have the rust under an old one.
Forgive the quality... Cell phone...
Plans include full paint, maybe pull off the body to good paint job on the frame, a slight suspension lift, on board air, redo the seat upholstery (my sister is going to help with that) and a winch if I can find one I can afford.
Back to the paint dept...
A closer look at the drivers side...
It seems to have had a disagreement with something solid at some point.
I thought the damage was limited to what can be seen here, but later discovered the whole wheel arch was pushed in about an inch.
I don't have auto body repair experience, or equipment so I rigged this up to pull it back out.
Further up, pulling again.
Kinda weird, but it worked pretty well.
Moral of this story is, look at all the details before you buy...
Current status went from this
to this yesterday
In the onboard air dept...
Old AC compressor mounted in place of the smog pump. Yes I will have to lubricate it, but since I won't be running it a lot, a shot of oil before each trip should do.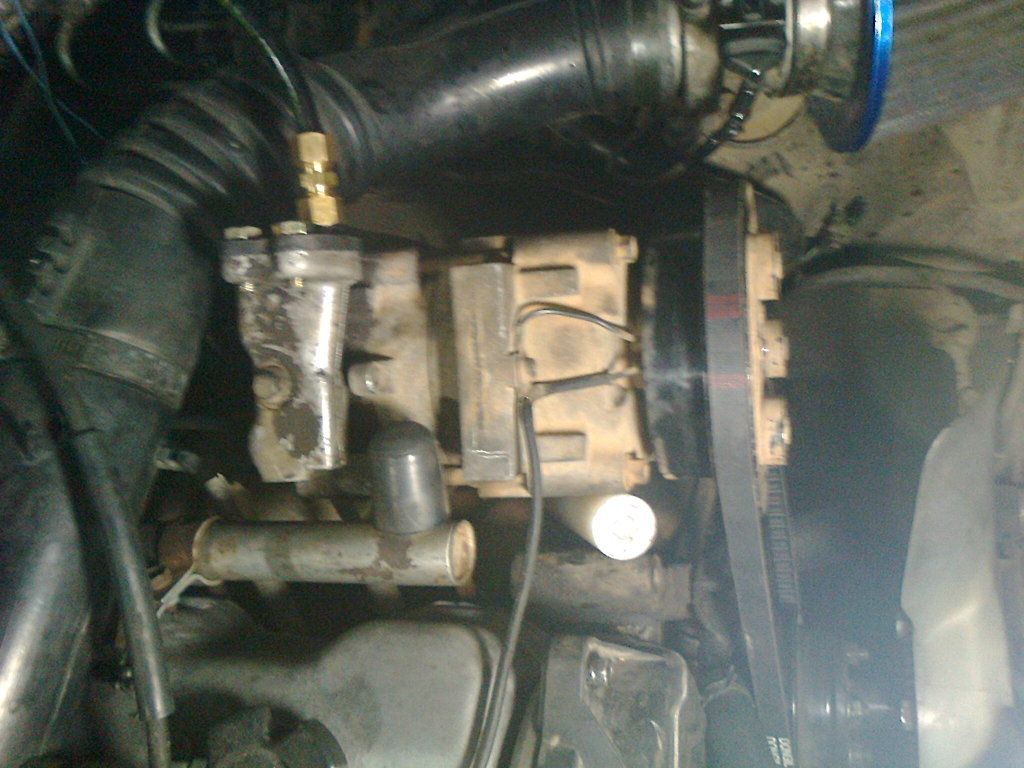 And a mock-up of tank location.
Right side, just opposite the silencer.
I still need to get the whole thing set up right, and get a pressure switch, but on a test run I got 140PSI easily. Not that I am planning to go over 125PSI though.
I changed the valve stem seals and the timing belt too. The seals were past bad and the valve cover was leaking. I passed the emissions test even with the bad seals though. Take a look at the plugs.
I installed some NGK V-Power plugs now.
Well, that's about it for now. I started this thread so you can point me in the right direction when I come to a problem, and so you can give me ideas. And of course, so you can see what it looked like. That way when I'm done we can do a poll to see if it looks better or worse, cause I've never painted a car before...
Thanks to everybody for all the great stuff on this site! it is now my browser's start page!
I'll try to update as I go...