Matt, if you disconnect the battery for more than 60 seconds, the ECM should clear any trouble codes set.
Get the min idle speed (with IAC disabled) as close to 750rpm as you can. My 3.4 was really fussy until I got the idle speed and TPS voltage set to a Gnat's Ar$e. As close to .5V as you can.
It's possible the MAP sensor could be damaged from backfiring, so you should probably check that out.
Here's some good info on that:
Page 1 of 2: How to test the GM MAP Sensor (3.1L, 3.4L). Symptoms of a BAD MAP Sensor. Troubleshoot and test codes: P0108 (OBD II) or codes: 33, 34 (pre-95 OBD I). Testing the MAP Sensor. Testing the 5 Volt power supply. Testing the MAP's ground supply.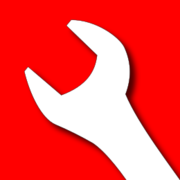 troubleshootmyvehicle.com
Also make sure the timing was adjusted with the ESC wire in the console unplugged from itself. The black wires with white stripe and a white connector. See attached pic. Note that the ALDL wires (white with blue stripe) are normally disconnected unless you're running a diagnostic or doing the IAC/TPS procedure to drive the IAC pintle all the way in. The other way to put the ECM in diagnostic mode is to jumper together the 2 pins in the corner of the ALDL plug.
How's the injector fuel spray look? With a 14psi spring, you should have more than enough fuel to make a stock 3.1 happy. Definitely check all the vacuum lines, a leak somewhere will mess things up royally.
Any more issues with the engine oil? That sounded scary.