Discussion Starter
·
#1
·
Hi gang,
I'm trying to figure out how to connect a 2003 Isuzu radio/CD unit into my '89 RS using the stock radio plug and wiring harness. I need a source for blade terminals. A photo of the terminal is below.
I want to hook these wires of the new plug: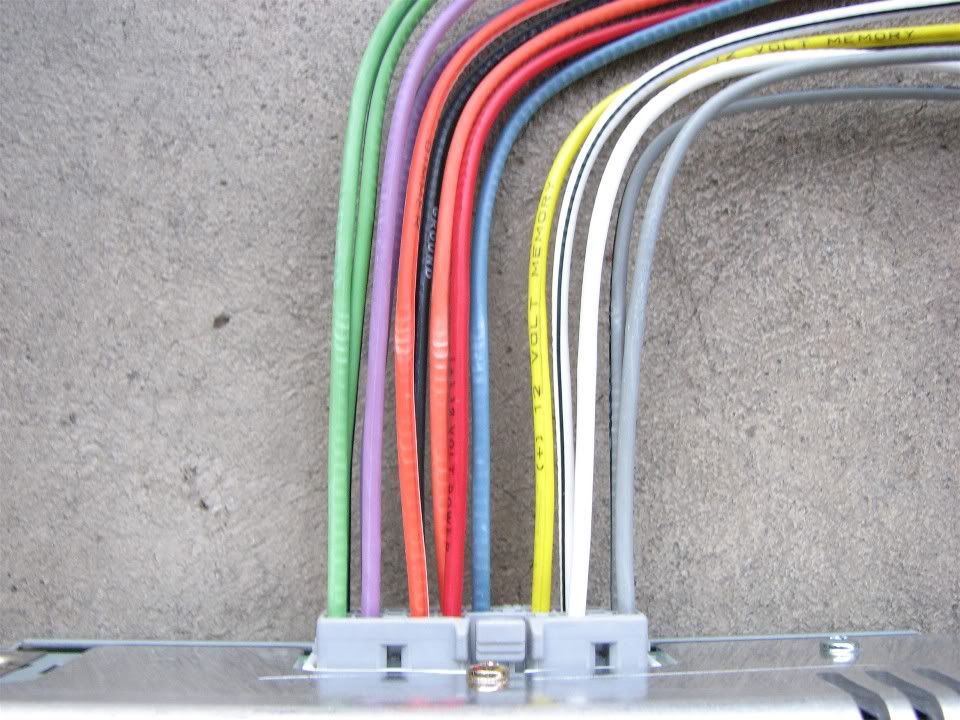 into this stock radio plug:
using this blade terminal, which I pulled from the stock plug:
I just need to find some of those terminals because I can't re-use the ones I have pulled from the plug. They are crimped really tight.
While I have your attention, check out this photo. 12 V Power and 12 V Memory have me stumped.
As you can see in the next photo, there is battery constant and battery switched. Would 12 V Power and 12 V memory be connected to these two wires? If so, which to which?
Here is a direct link if anyone is interested in viewing more photos.
http://s1178.photobucket.com/albums/x380/whirlybird_1/
I'm trying to keep this as stock plug and play as possible in case I want to re-install the original radio.
Thanks so much for your time.
Jay