Discussion Starter
·
#1
·
I finally got the car home and started work the other day. First thing to look at was the front passenger window mechanism. After getting the door torn apart we found out what the problem was.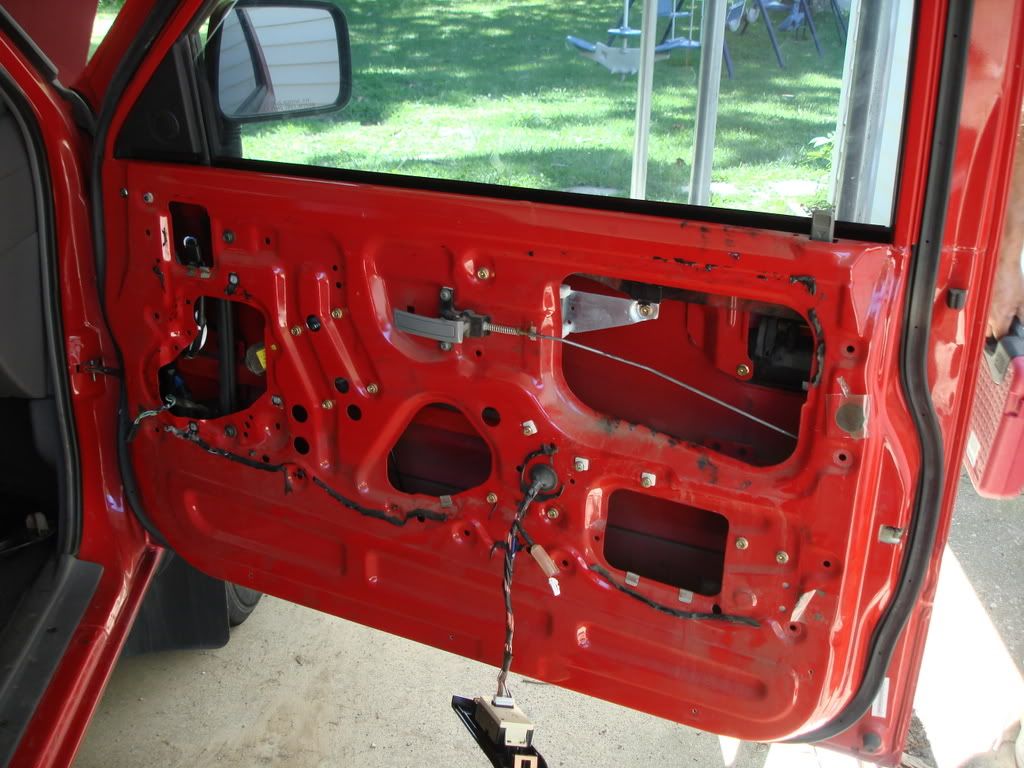 The spool mechanism that winds the cable wasn't tight against the drive wheel and was stripped where it was supposed to grab. Rockauto had just the right thing.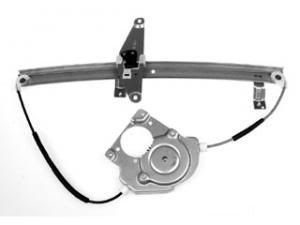 Then drove out to the farm to do some real work. Took some mandatory "before" shots.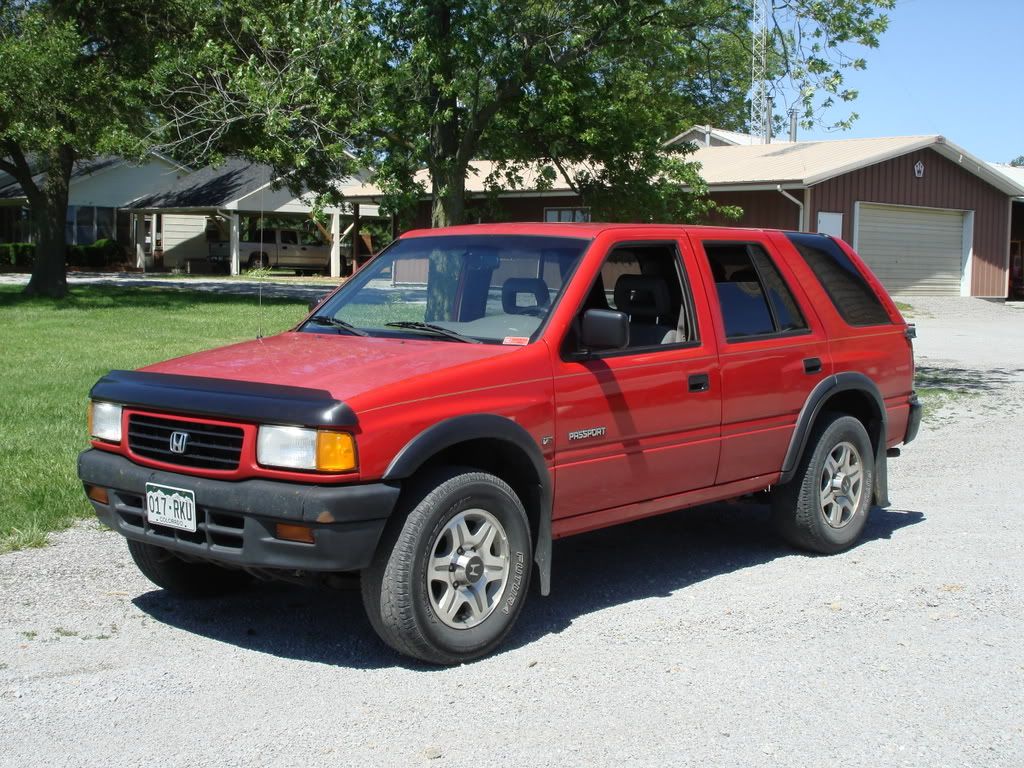 New tire comparison.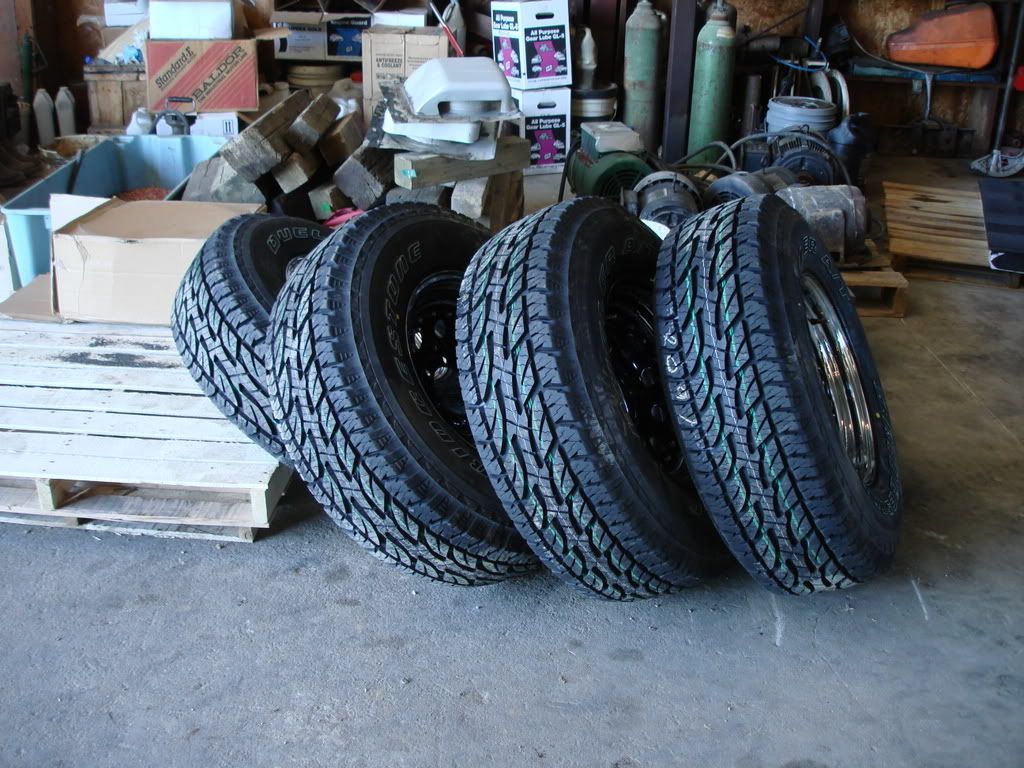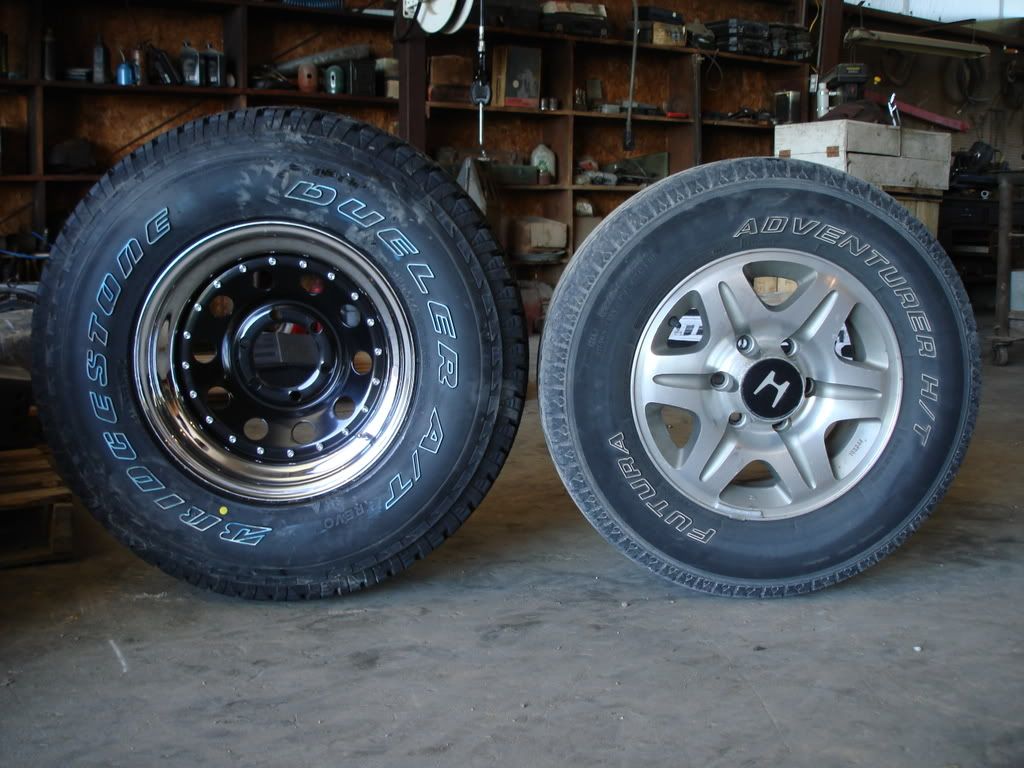 First thing that we came across were that the brake pads were pretty thin and the brake rotors had quite a few grooves. New ones are on the way. Next up were the cv axles, which had torn upper and lower boots.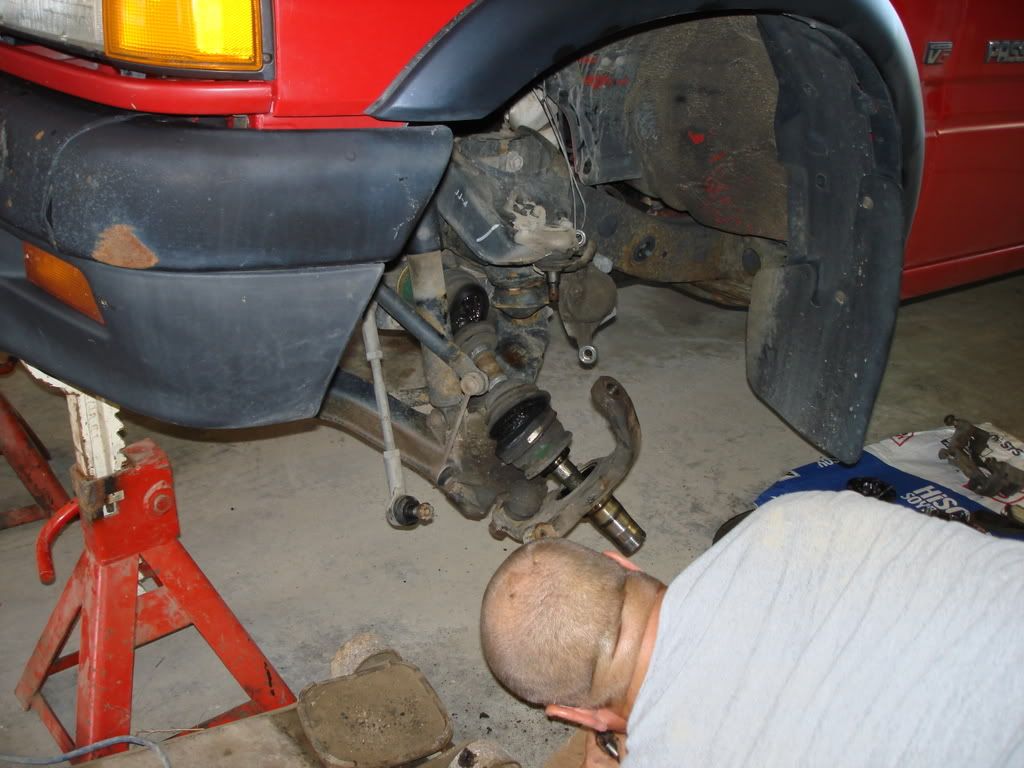 We got them taken out, cut the boots off, and inspected the joints. The grease was still very clean and the joints didn't have any play, so it just looks like some new boots are all that is needed. Now it was time for another part that was giving me trouble, the starter. After a few attempt of removing it, a quick search of the forums was required to see how in the h--- you are supposed to get it out of there. We opted for the disassembly method which worked pretty well. Turns out the starter motor would catch at a certain point when spinning, causing quite a few cranks on the key to finally free it and start the engine. (If anyone wants it or is good at fixing starters, PM me and I'll sell it to you for cheap.) Here's the faulty window assembly and starter. The round plastic piece on the gear is what was causing the problem.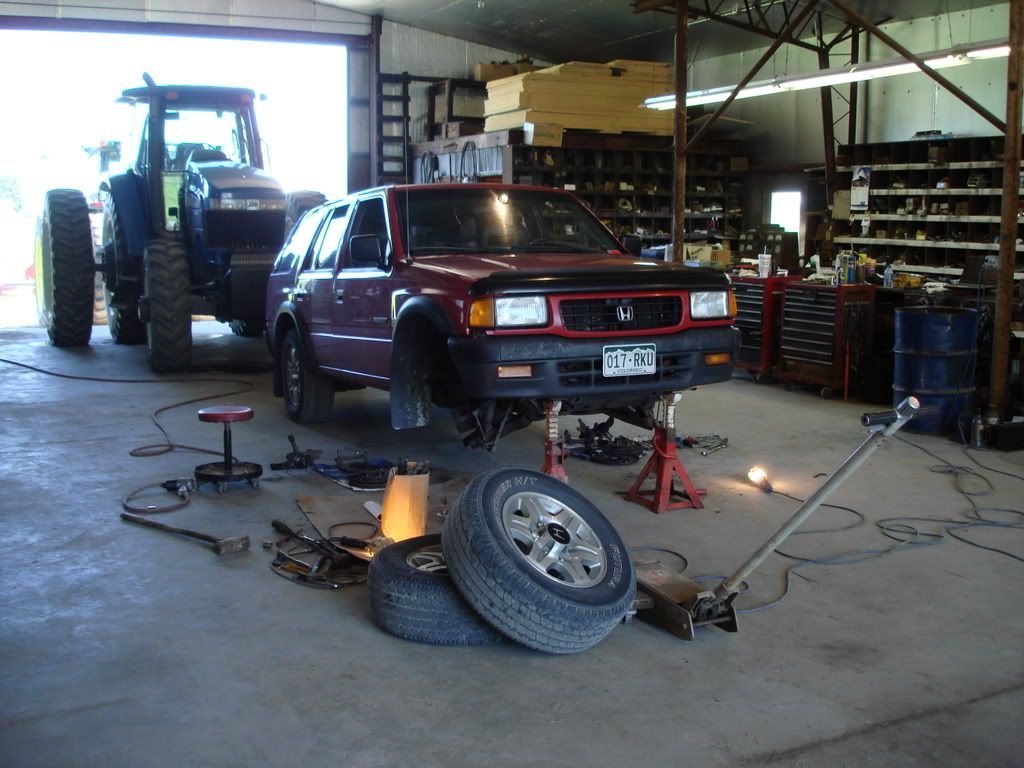 Next on the agenda was my 3" lift from Indy4x. Dropped the leafs and shocks from the back and went to work. Only one problem came up. They had forgotten to send the new center bolts for the leafs, because the old ones were too short with the extra leaf. Luckily we were able to scrounge up some bolts that would work, we just had to grind the head down a bit so that it would fit into the hole on the underside of the axle and then cut the bolts to length.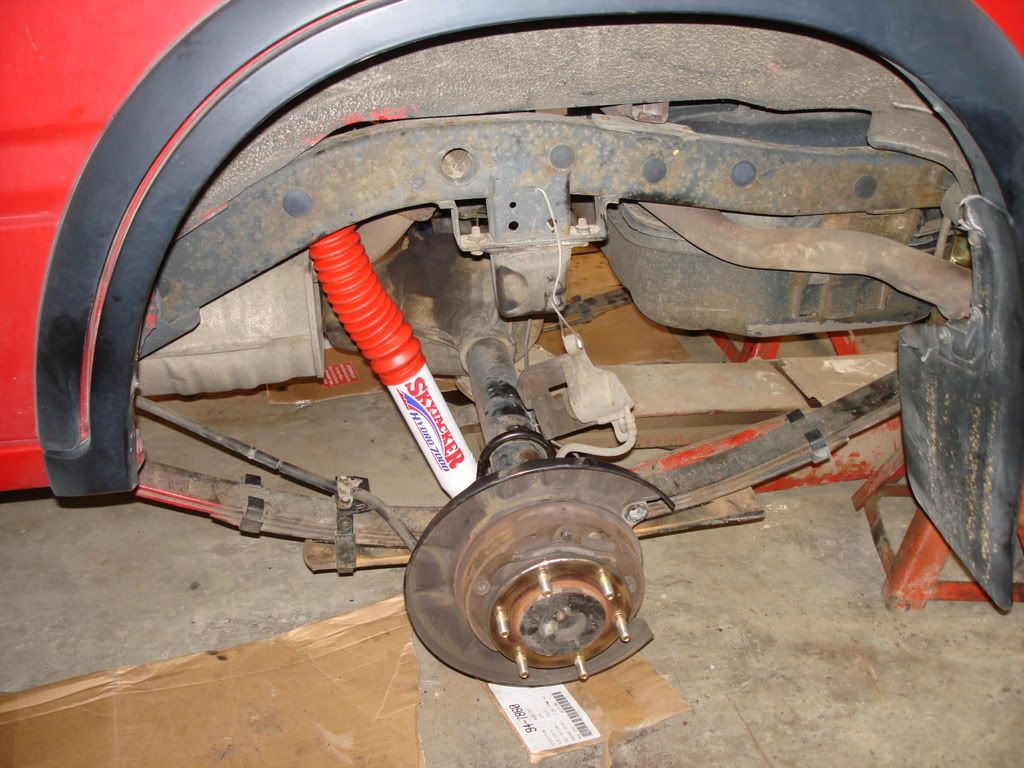 Since I can't put in the cv axle due to the torn boots, I went ahead and did the front ball joint flip with the included spacer from my kit. I also installed the low profile bump stops (not yet installed in the pics).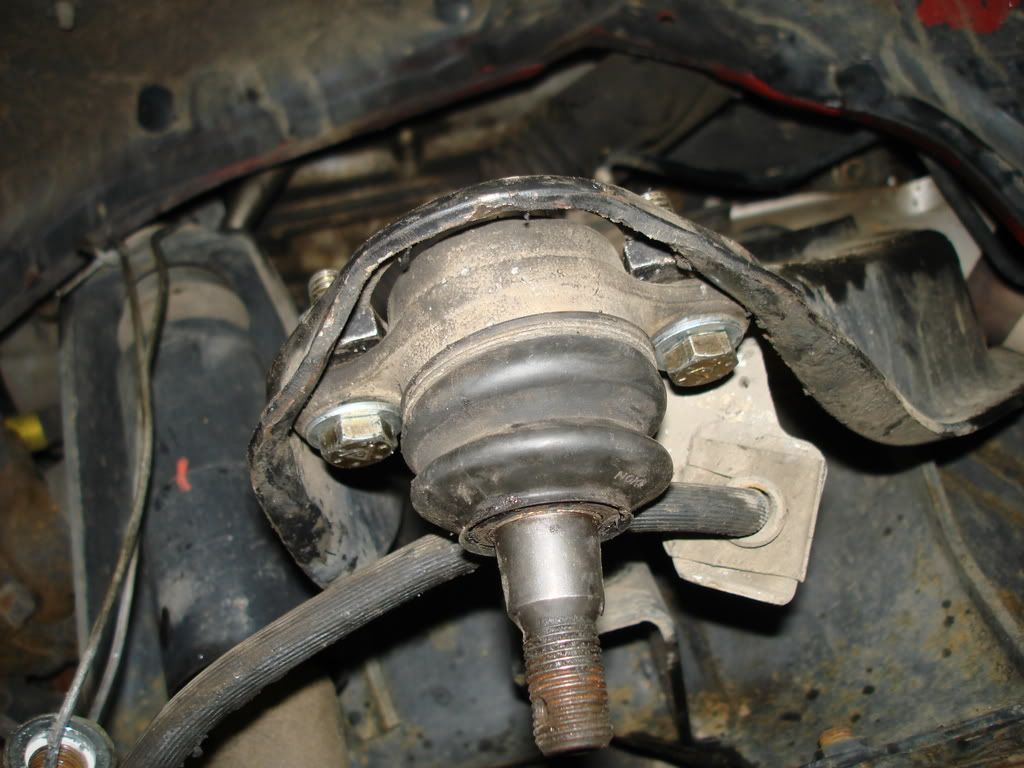 I owe a big thanks to Colorado (where the car has been its whole life) for making this process a whole lot easier on removing parts.
More to come as parts arrive...