Discussion Starter
·
#1
·
I'm selling my 1997 Isuzu Rodeo. Its a 4 Cylinder. 5 Speed Transmission. 2 Wheel Drive. It has a Chevy S10 Engine swapped in. Runs fine. It has an erratic idle when it warms up and likes to stall sometimes but will start right back up. It was from Florida originally, then West Virginia for about a year, and now its here in Pittsburgh, PA. Good PA title. There is not a spot of rust on it. It is currently not PA inspected. It just needs a windshield to pass because it has a crack in it. It has no AC. The power steering recently quit working but its not hard to steer.
Would be a great candidate for a lift and a V8 swap or drive as is. Like I said, there is no rust on the frame or the body.
Here are 2 pics: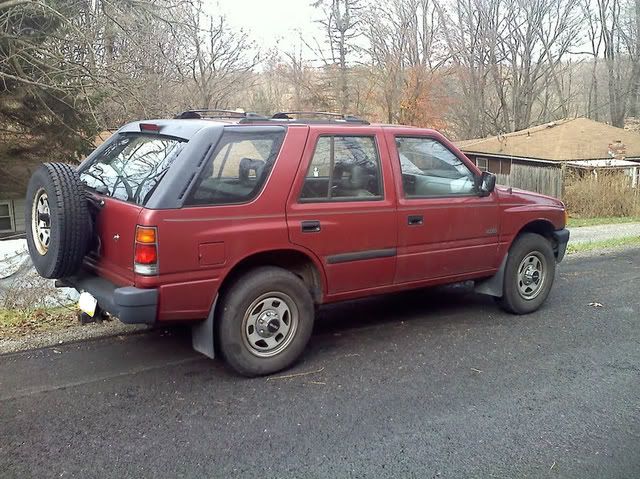 I will sell for $300 CASH. Any questions or interests please post or PM.