Discussion Starter
·
#1
·
Since all the cool kids are doing it...and we need some more Pickups on this site... I thought I'd make a simple pictures/build thread of my truck as it progresses. It was saved from being a parts truck when I found some tires for sale one day. I saw some potential in this truck because I had Van's tricked out truck to compare it with when I went to look at it, and ended up buying it from him.
Day I First Looked at it (rainy day = crappy pictures) January 2009: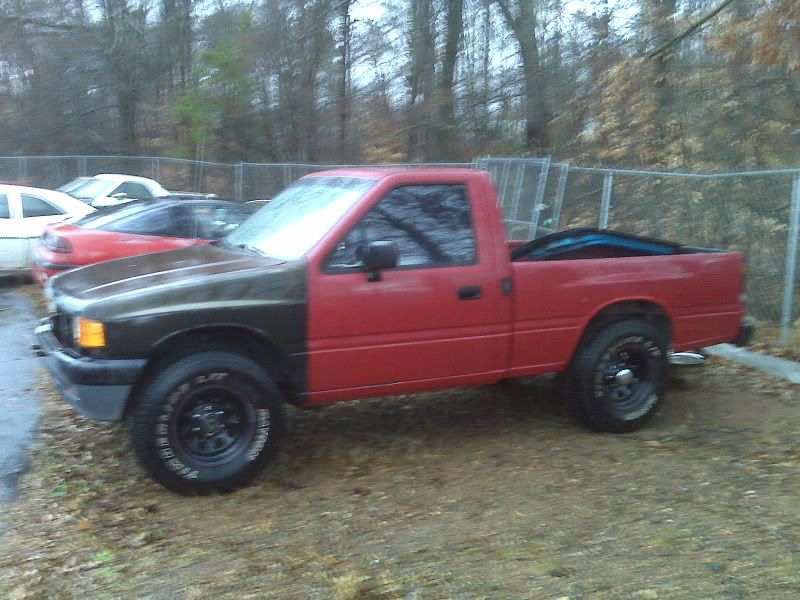 Fixing the front end.. went with rodeo headlights at the advice of low-zone:
Added a Calmini Bumper, thanks to the local sushi bar:
Then added a bed rack: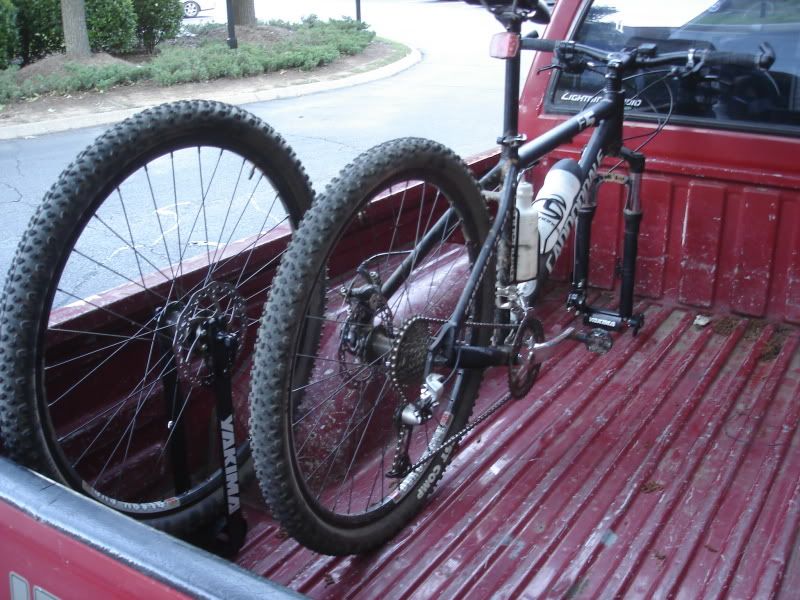 Next mod was painting the hood flat black, I sanded it down and used high temp paint. I also got some spray tint and lightly coated the headlights and corners and tail lights.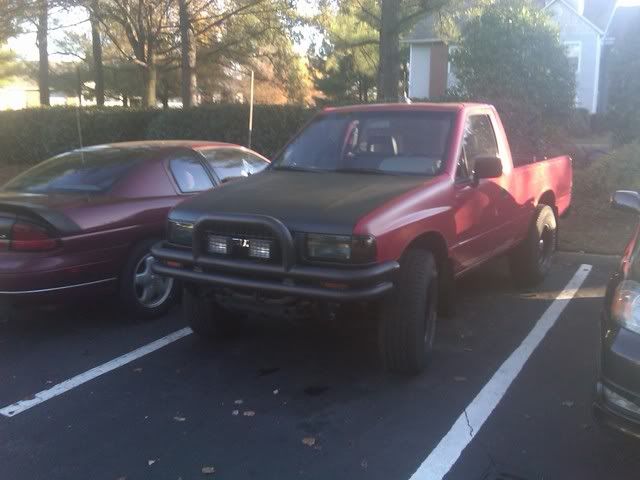 Broke up with my girlfriend â€" so I thought I'd treat my other girlfriend to some lovin' when this became available the same weekend (it had to be a sign):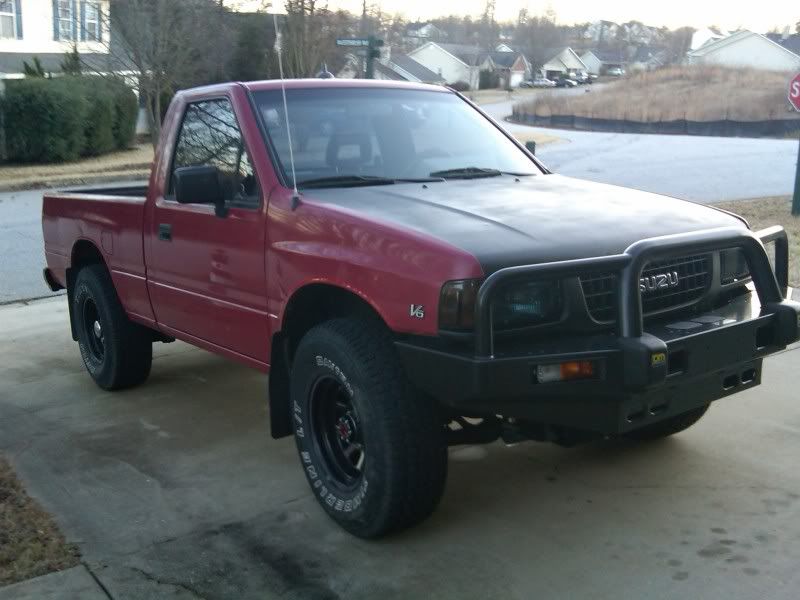 You can also kind of see the Rugged Ridge Hubs I put on the truck too â€" they are Aisin type but larger/beefier internals: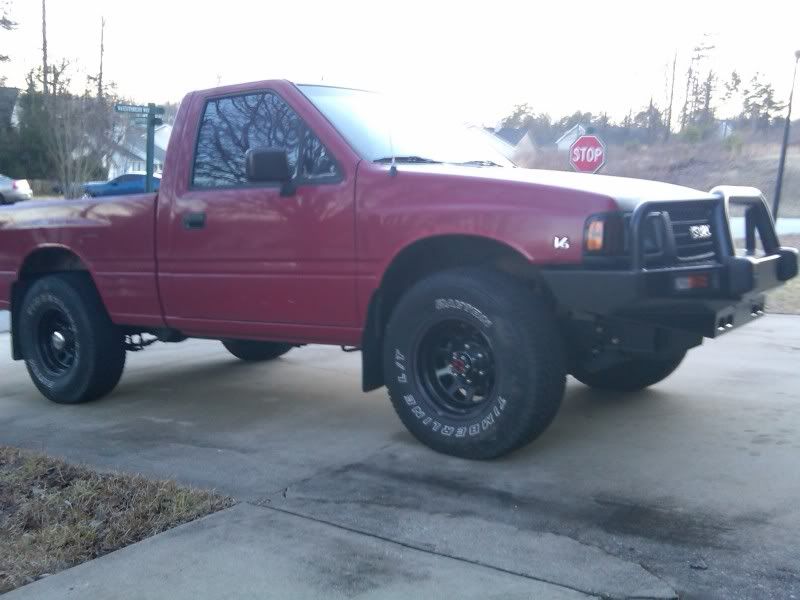 Back: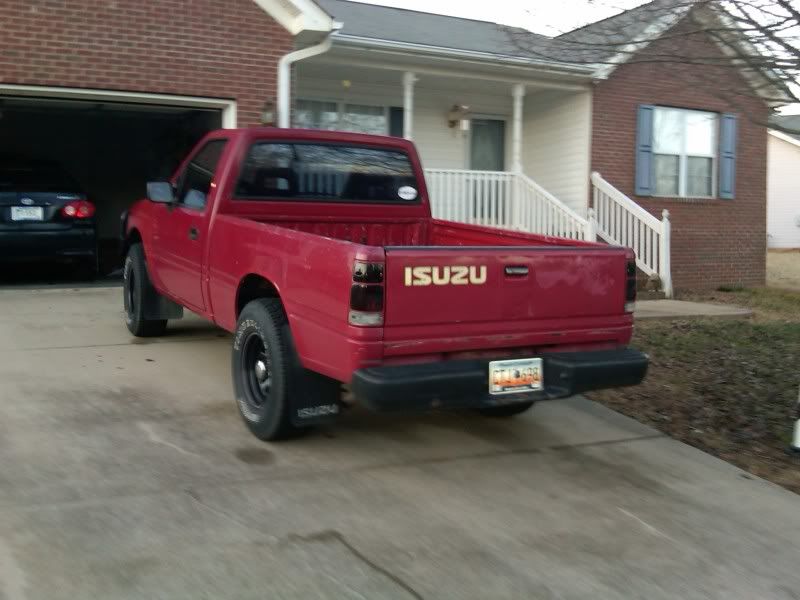 Time for a new clutch: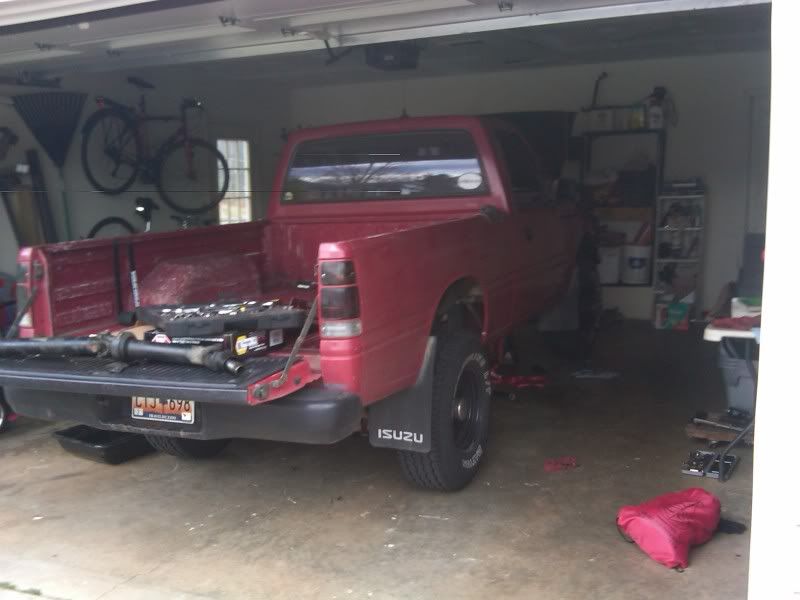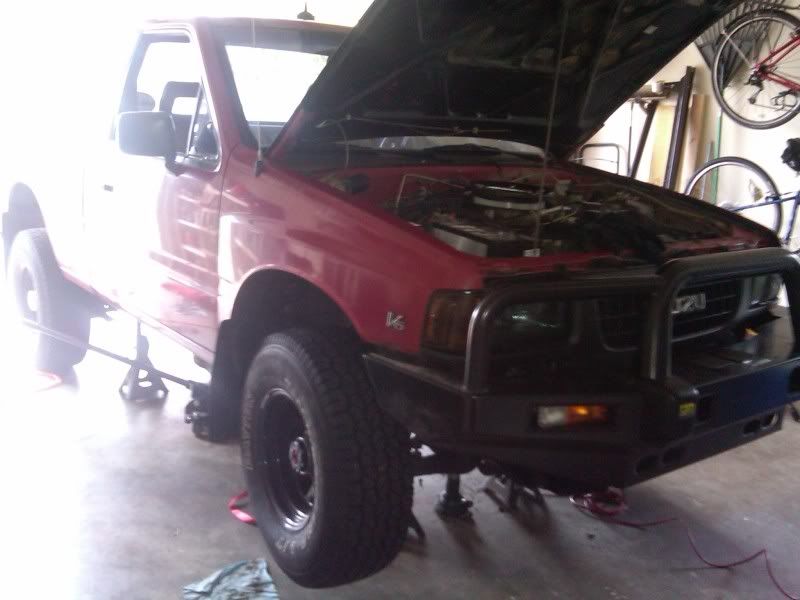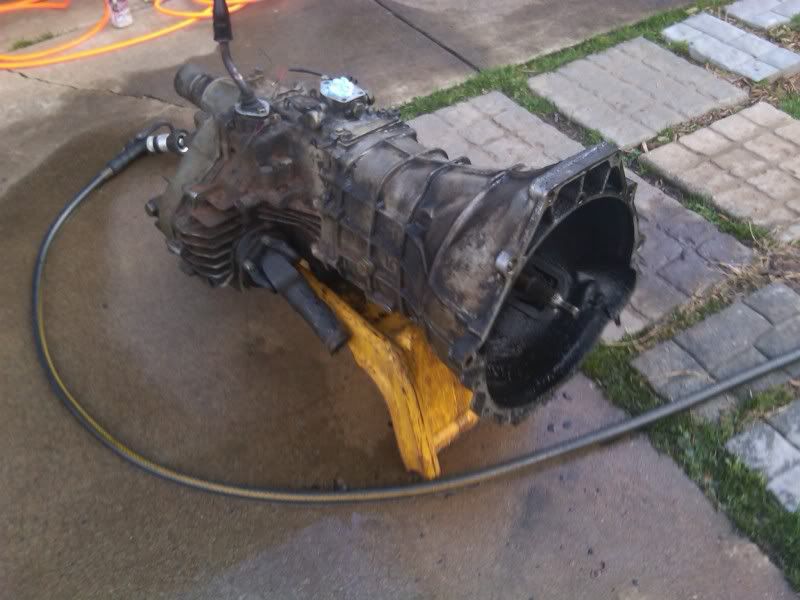 Inspecting the transmission: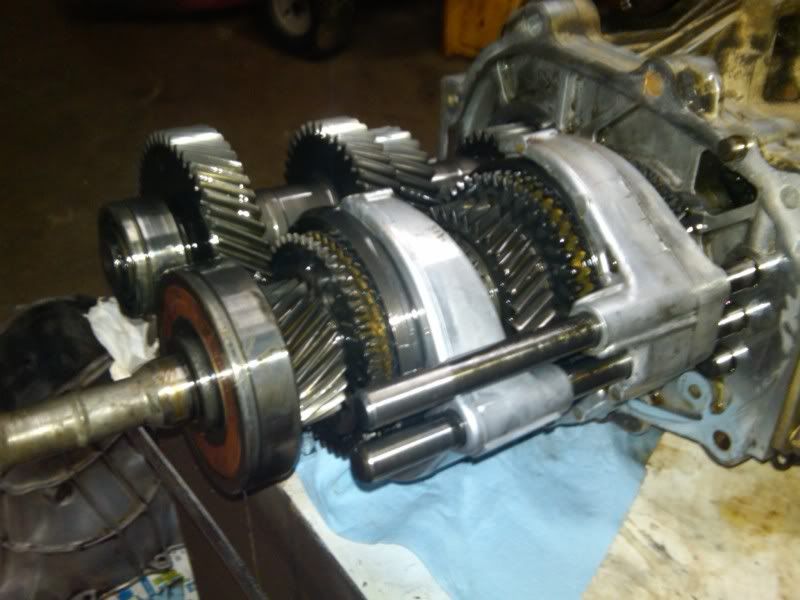 Back together for reinstall after replacing a bunch of seals: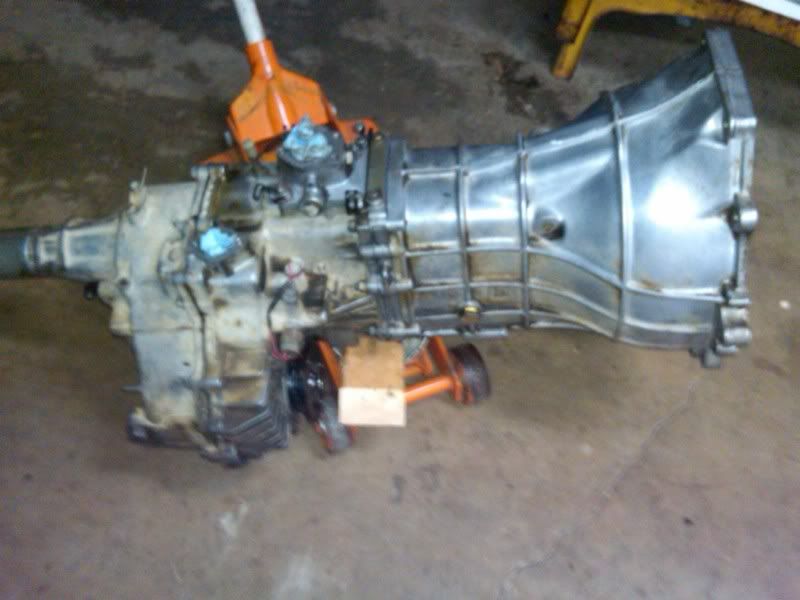 Installed the fairlead for my winch: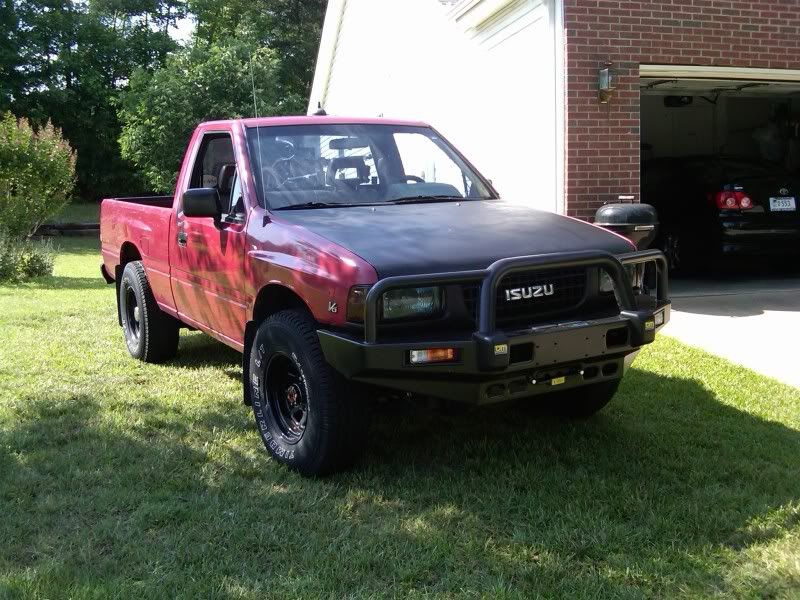 Time for some mods to prep for the Beasley trip: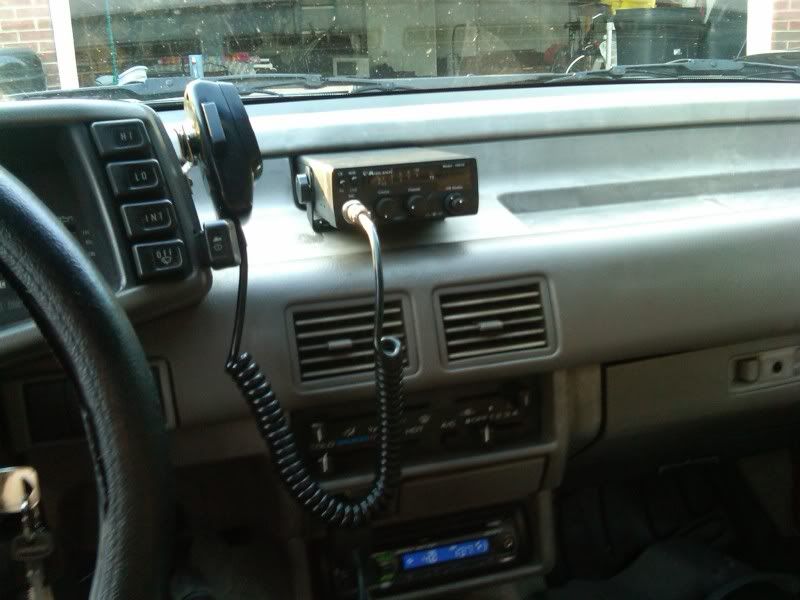 You can see my upgraded battery in this picture ready for the winch: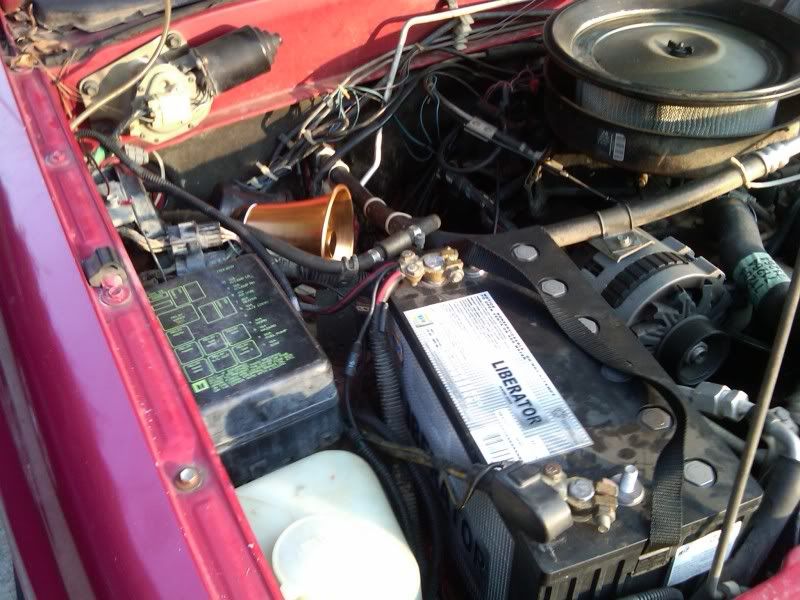 Milemarker 9k winch ready to install: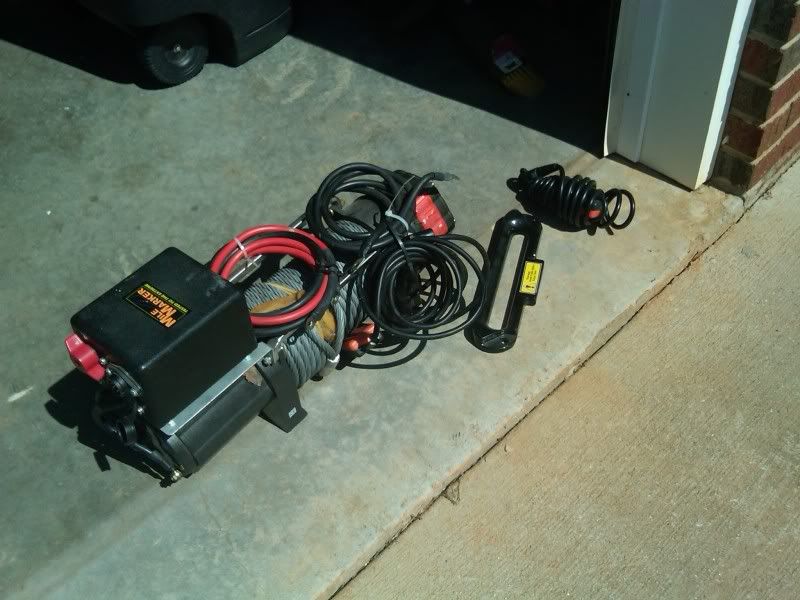 Lift shackles and winch hook from indy4x: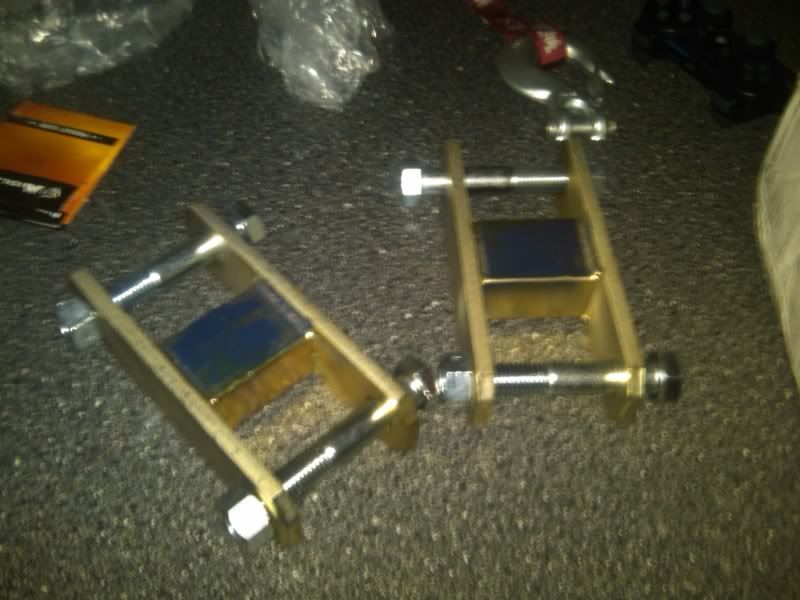 Just under 18 months later..
Front Lift is next, then winch mount and an alignment.. and then I better have some trail shots of this thing in the next 2 weeks!!
By the way - All these pictures but the first two blurry ones were taken by Blackberry
Thanks for looking!