Discussion Starter
·
#1
·
I'm buckling to the pressure and starting a thread for the refresh of the 1990 Trooper I just added to my fleet... it's pretty sketched out, but it was the year, engine and transmission I wanted and had "only" 110,000 miles so seemed like a good foundation to start with. It's a 2.6L 4ZE1 5-speed, haven't decoded the plate on the firewall yet but plan to tonight to get a few more details about it. Apparently it only had a few owners, there even looks to be a few of the original showroom pieces in it (owner's manual, some promotional materials, etc.).
I doesn't run currently (the seller said that a mechanic friend determined it was the fuel pump) so yesterday I talked my daughter into dragging the poor thing out of the barn and towed it home... here are a couple pics outside the Piggly Wiggly we stopped at on the way home: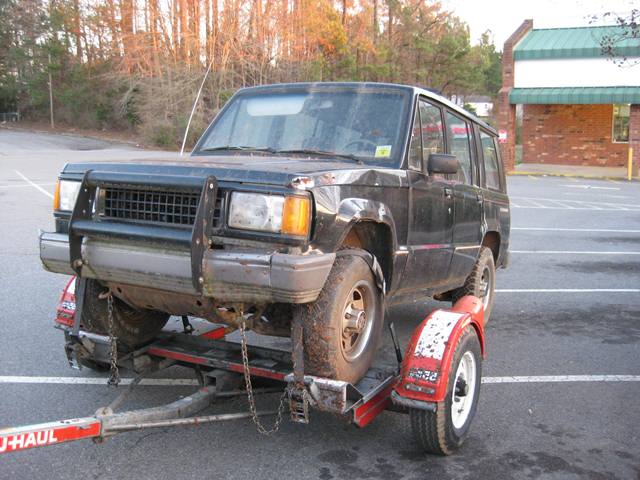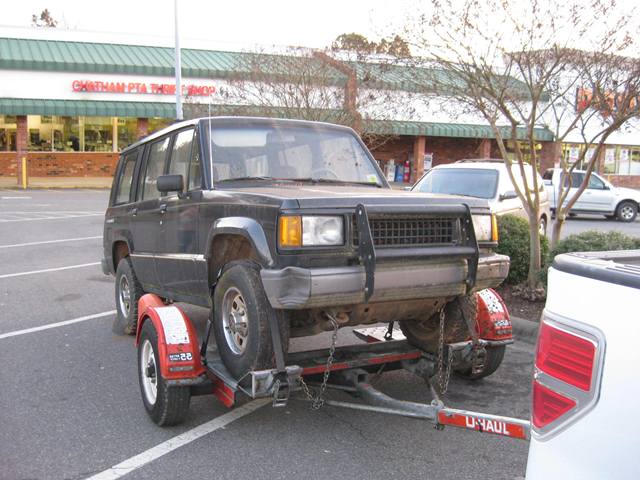 The seller's son had already dropped the tank and some of the hoses/wires had been damaged in the process, so I removed it and chucked it in the back of the pickup for the trip home - first order of business this morning was to get the skunked gas drained and the tank off the front porch before the HOA woke up.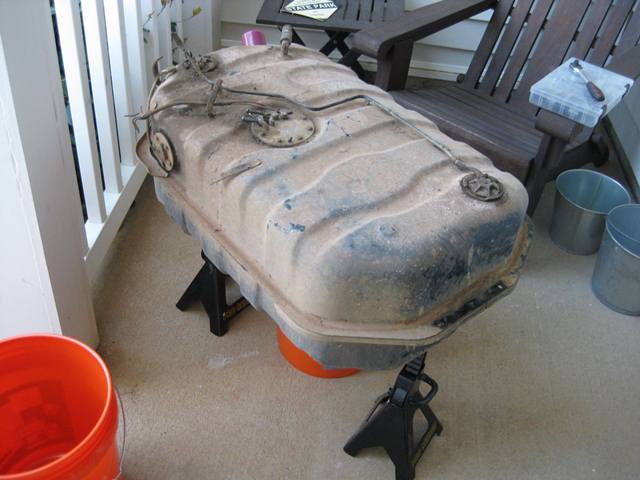 The answer to the question of "so, what's on the to-do list?" is pretty much a "yes" at this point which freaks me out a bit, but I'm excited and looking forward to the project. Off to order another Planet Isuzoo sticker, more to come!