Discussion Starter
·
#1
·
This was my first VW that I picked up in 2006 from thesamba.com's classified section. I bought it as a baby blue sedan that ran and drove and had a TN title with some dead lady from Oklahoma's address on it.
The floors were rotten and when I went to replace them (its kinda a unibody/kinda a frame on body), the body fell apart. I set it back on there and tried to patch it. In november 2006, I bought a whole bug for $20 that had the VIN cut out. I parted it and scrapped it, but put the good body on my bug. It was finally pretty solid.
I also had the 69, so this one got put on the back burner a lot. Last spring, I pulled the engine out of the 69 to rebuild it for my wedding. I decided to get the baja road worthy with new tires and rewiring the whole thing. I put military 7.00x15s on the front and I bought a set of used 31x15.50x15s for the back for $75. I pieced the whole thing together to make a pretty good running vehicle that shook like crazy over 60mph (those cheap big tires!!!). Then my 69 got running and I took her out of service again (insurance). I towed her to some trails and rode her around a little bit.
Then the Hallowharrie invite came and I accepted. I tried hooking up the parking brake cables to separate handles to give me control over the open diff. I swapped out the rear tires for street tires to tow it 365 miles to Uhwarrie.
Hooked it to the VX and took off. The baja's 1st gear was like overdrive compared to everyone's low gears and it was hard to crawl over stuff or just trail ride without throwing gravel.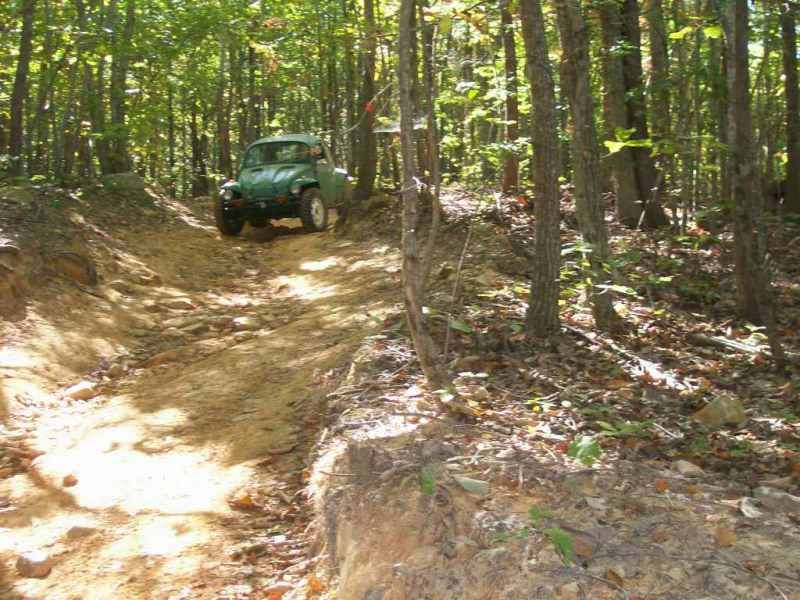 I jumped a lot of rock faces.
We went up to the backside of Daniel and wanted to watch the carnage, but none was to be had. I decided it was worth trying and everyone was in agreement that they could get me back up. I drove down Daniel, turned around, got high centered, got freed, floored it and bounced up a little less than 1/2 way before hitting a rock bigger than my tire, rolled back down, floored it again and got a little higher, broke something and got towed up by Van's badass rig.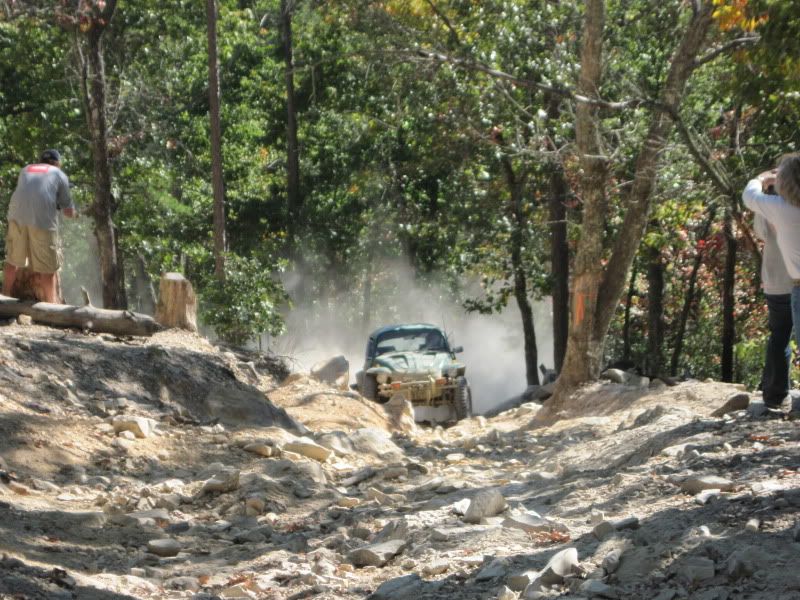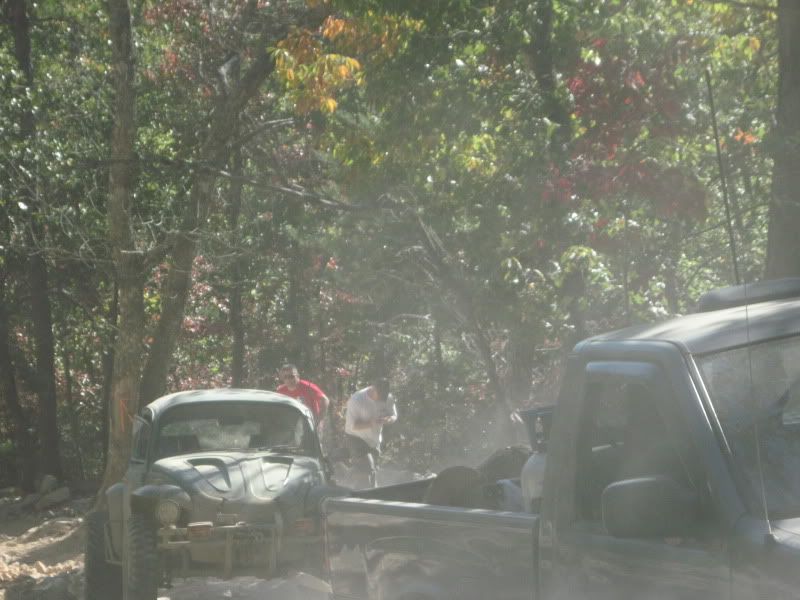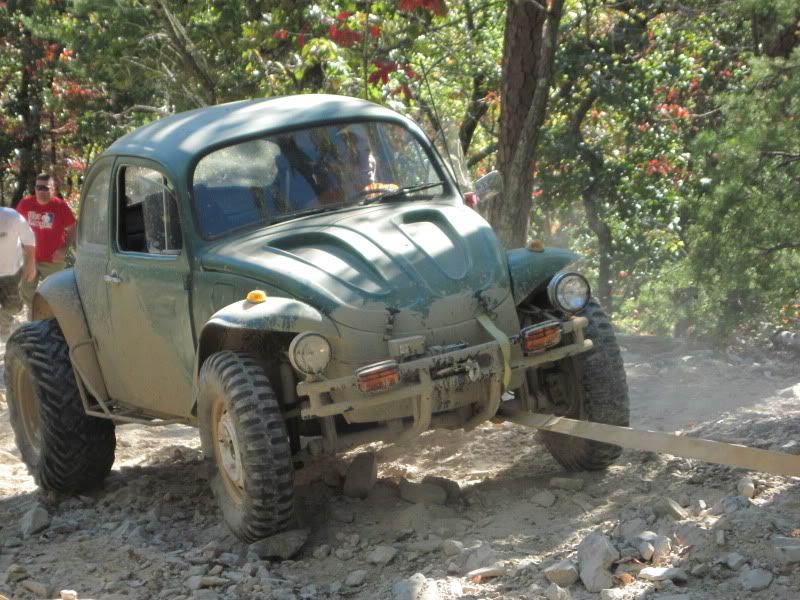 I drove back to camp, but had a broken transmission mount.
Sadly, I sold it a few weeks ago to someone who will play with it a little more. I hadn't had it out since Hallowharrie and it was just taking up space. Thought I'd it off since it was a part of the planet history at uwharrie.